The Samsung Galaxy S23 is a powerhouse of a smartphone, packed with features and capabilities that can make our lives easier and more efficient.
Among its many functionalities, one feature that often goes unnoticed but can be incredibly helpful is the ability to use physical keyboard shortcuts. These shortcuts allow you to perform tasks and navigate your device with just a few keystrokes, saving you time and effort.
In this article, we will walk you through the steps to view the physical keyboard shortcuts on your Samsung Galaxy S23.
Also Read: How To Enable & Disable Google Translate and YouTube To Keyboard On Samsung Galaxy S23
How To View Physical Keyboard Shortcuts On Samsung Galaxy S23
To begin, unlock your Samsung Galaxy S23 and access the home screen. Locate the "Settings" app. In the Settings menu, scroll down and look for the "General Management" option. Tap on it. Under the General Management settings, look for the "Physical Keyboard" option and tap on it.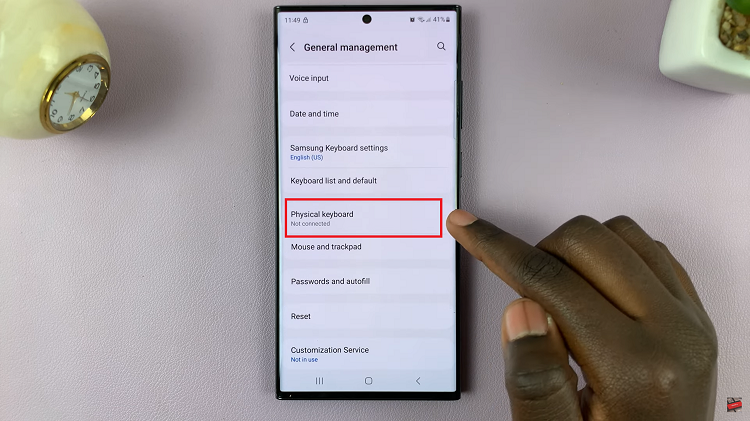 Within the Physical Keyboard settings, you will find various options related to configuring your physical keyboard. Among these options, select "Keyboard Shortcuts."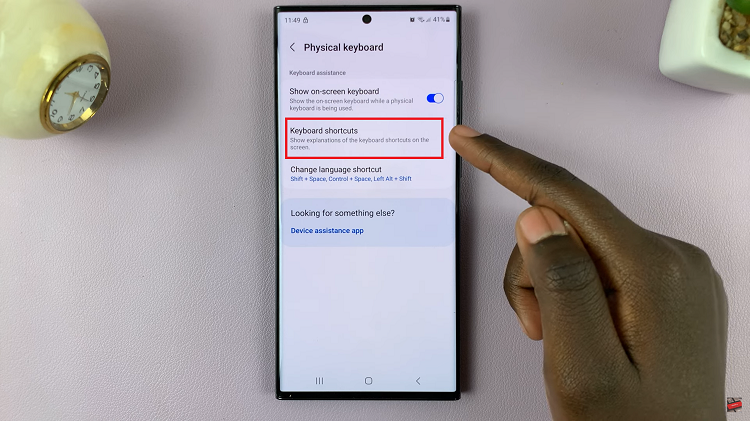 Once you're in the Keyboard Shortcuts menu, you will see a list of keyboard shortcuts along with their explanations. These shortcuts can vary depending on the apps and system functions available on your Samsung Galaxy S23.
At the bottom of the list of keyboard shortcuts, you should see two tabs or sections. These tabs allow you to differentiate between shortcuts for apps and system functions. By selecting the appropriate tab, you can view keyboard shortcuts specific to either apps or system features.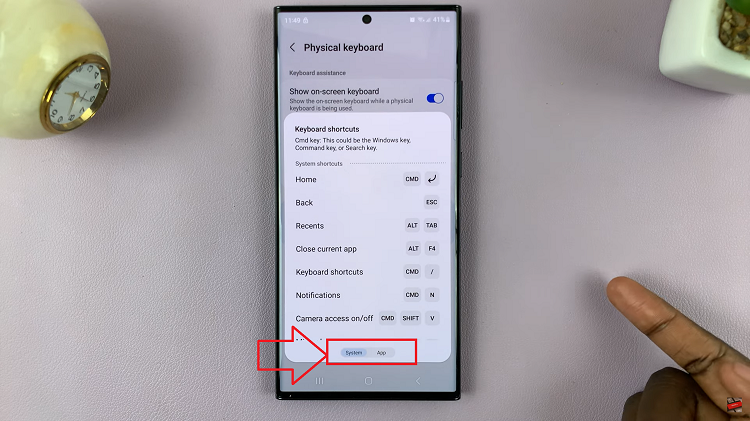 Keyboard shortcuts are a handy feature that can significantly enhance your user experience on the Samsung Galaxy S23. By following these simple steps, you can easily view and access physical keyboard shortcuts, helping you navigate your device more efficiently and save time in your daily tasks.
Watch: How To Enable and Disable Bitmoji / Mojitok On Samsung Galaxy S23, S23+ and S23 Ultra Keyboard