The Samsung Galaxy Watch 6 and 6 Classic are impressive smartwatches packed with a plethora of features. While they are designed to work seamlessly with Samsung smartphones, many Android users wonder if they can pair these watches with their non-Samsung Android devices.
The good news is that it is indeed possible to pair your Galaxy Watch 6 or 6 Classic with any Android phone, regardless of the manufacturer.
In this guide, we will walk you through the steps to successfully pair your Samsung Galaxy Watch 6/6 Classic to an Android phone.
Watch: How To Exit Recovery Mode On Samsung Galaxy Watch 6
To Pair Samsung Galaxy Watch 6 With Android
Start by obtaining the Galaxy Wearable app, your gateway to a fully integrated Galaxy Watch experience. Head to the Google Play Store, download and swiftly install the app on your Android smartphone.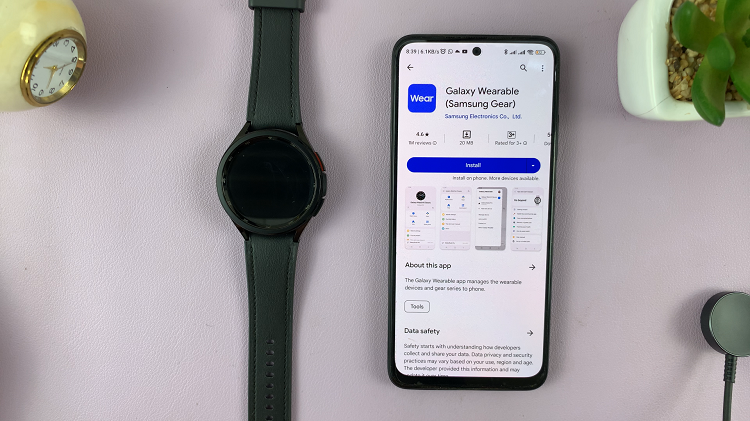 With the Galaxy Wearable app installed, launch it on your Android device. You'll need to grant the necessary permissions to ensure a seamless connection. Once done, ensure that the Samsung Watch 6 is in close proximity and is powered up.
At this point, tap on "Continue" on the Galaxy Wearable app and follow the on-screen instructions diligently to complete the pairing. This may involve verifying a pairing code displayed on both your watch and your phone.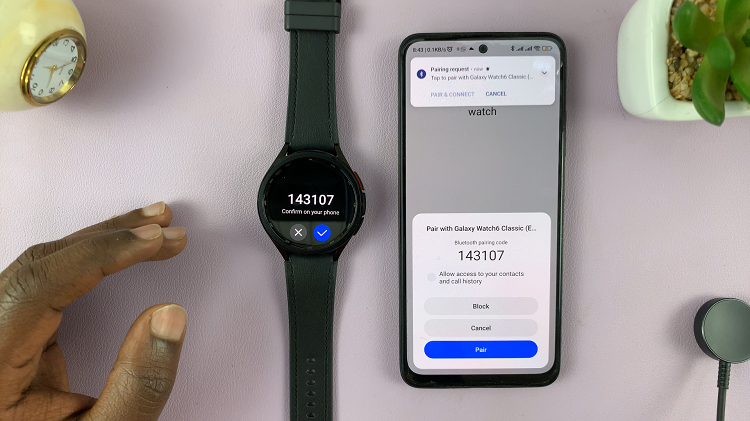 Once successfully paired, you can customize the watch to suit your preferences. And that's how to successfully connect your Samsung Galaxy Watch 6/6 Classic to an Android phone. Let us know in the comment section below if you have any questions or suggestions.
Read: How To Enable & Disable Always ON Display On Samsung Galaxy Watch 6