In this guide, we'll walk you through the steps to enable Developer Options on your Google Pixel 8 or 8 Pro. The Google Pixel 8 and 8 Pro are powerful devices that run on the latest Android operating system.
One of the hidden treasures within the Android ecosystem is the Developer Options menu. This feature provides advanced settings and tools that can be invaluable for both developers and tech-savvy users looking to customize and optimize their devices.
Developer Options is a treasure trove of settings that allow users to fine-tune their device's performance, debug applications, and access features not available in the standard settings menu. While it's primarily targeted towards developers, even casual users can benefit from some of the options it offers.
Watch this: How To Enable / Disable Data Roaming On Samsung Galaxy Tab S9, S9+ and S9 Ultra
Enable Developer Options On Google Pixel 8 & 8 Pro
Begin by unlocking your Google Pixel 8 or 8 Pro and navigating to the home screen. Swipe down from the top of the screen to reveal the notification shade. Tap the gear icon in the top right corner to access the device settings or the Settings app in the notifications drawer.
In the settings menu, scroll down and select the About phone option.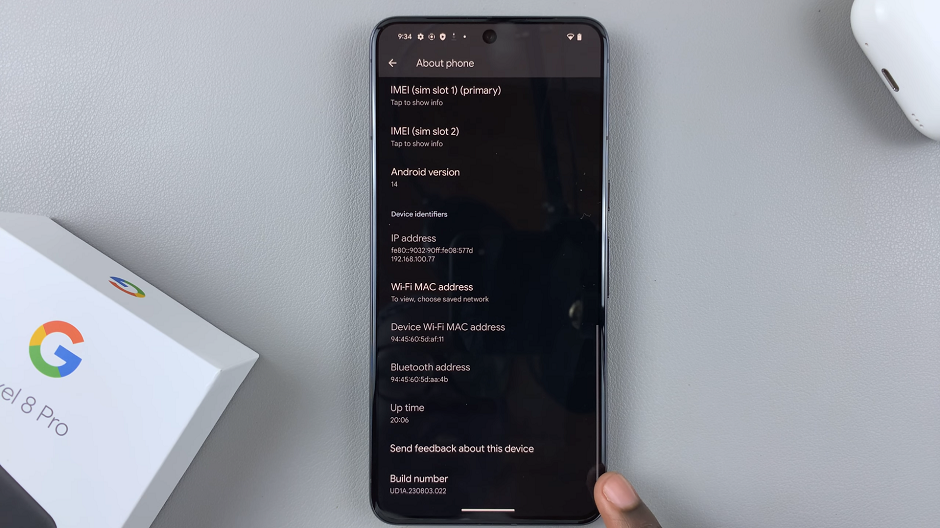 Scroll down to find the Build number entry. You'll need to tap on this entry repeatedly (usually around seven times). After the last tap, you'll be prompted to verify yourself by entering your lock screen PIN.
Once you enter your lock screen PIN successfully, you'll see a message indicating that you are now a developer. This action enables Developer Options on your device.
Now, return to the main settings screen. Scroll down and find the System option. Tap on it. Within this menu, you'll find Developer options, once you scroll all the way down near the bottom.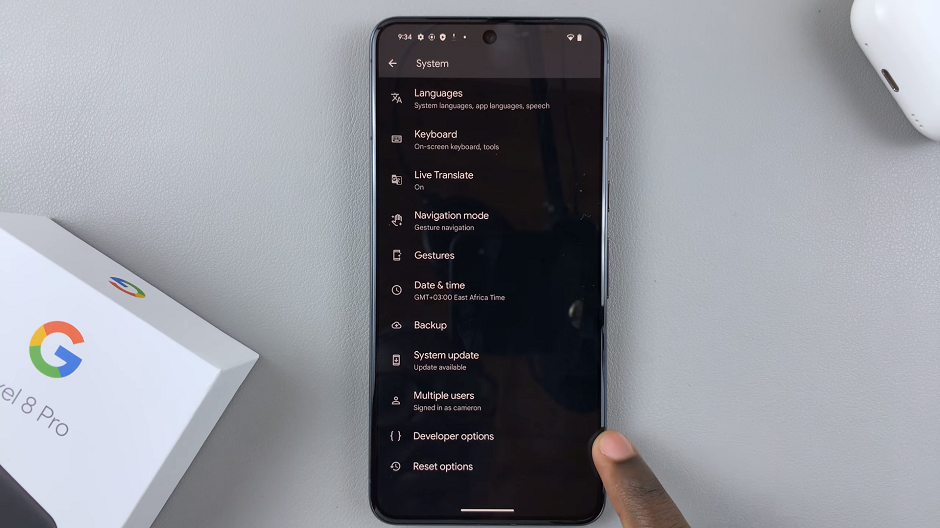 Customize Options & Turn Off Developer Options
You've successfully enabled Developer Options on your Google Pixel 8 or 8 Pro. Tap on the option to enable or disable any settings you may want to tweak.
To turn off Developer Options, simply tap on the toggle button next to it, to the Off position. You will be prompted to restart your Pixel 8 or 8 Pro for the changes to take effect. Simply tap on Restart.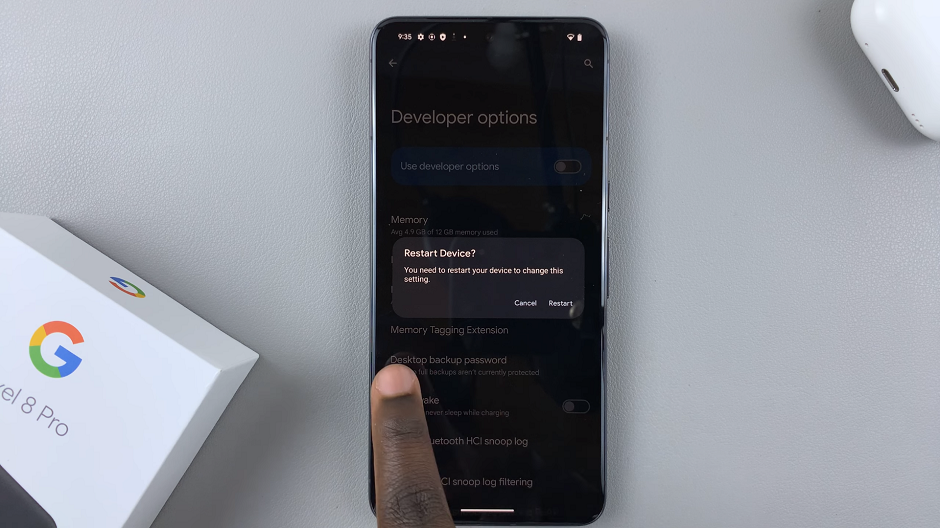 While Developer Options provides powerful tools, it's essential to exercise caution when making changes within this menu. Certain settings can have a significant impact on your device's performance and stability. Always back up important data before making any advanced adjustments.
Enabling Developer Options on your Google Pixel 8 or 8 Pro opens up a world of possibilities for customization and optimization. Whether you're a seasoned developer or a curious enthusiast, this feature can help you get the most out of your device.
Remember to explore the various options within Developer Options at your own pace, and don't hesitate to experiment. It's through exploration that you'll discover the unique capabilities of your Google Pixel 8 or 8 Pro.
Read: How To Protect Battery By Limiting Max Charge To 85% On Samsung Galaxy A24