If you're an iPhone user who wants to take a break from your Gmail account or needs to temporarily disable it for any reason, you'll be glad to know that it's a straightforward process. Disabling your Gmail account ensures that your emails remain private and inaccessible during the period of deactivation.
Keep in mind that disabling your Gmail account will prevent you from sending and receiving new emails until you reactivate it. However, your existing emails and settings will remain intact, ensuring you don't lose any important information.
In this article, we will guide you through the steps to temporarily disable your Gmail account on your iPhone.
Also watch: How To Find WiFi Mac Address On iPhone
How To Disable Gmail Account Temporarily On iPhone
Firstly, launch the Gmail app on your iPhone. Next, tap on the "Profile" icon in the top-left corner of the screen to open the settings.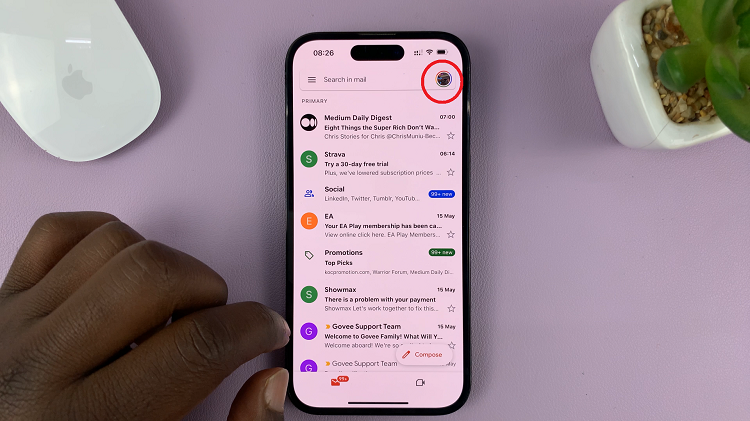 From this point, tap on "Manage accounts on this device".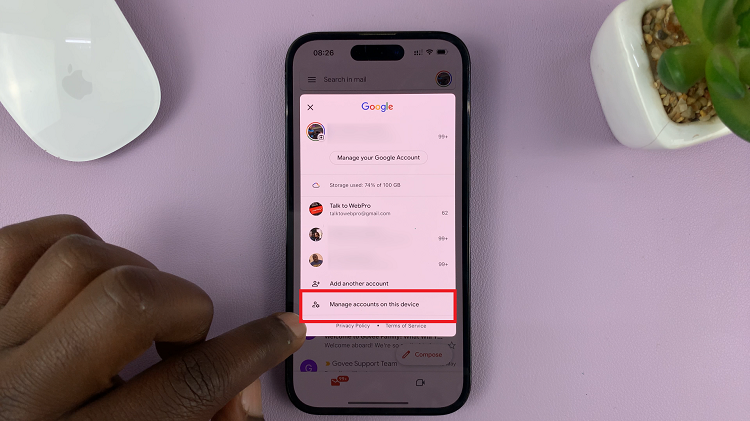 Afterward, select the Gmail account that you want to disable. It will be listed under the "Accounts" section. Tap on the toggle switch beside the Gmail account to disable it on your iPhone.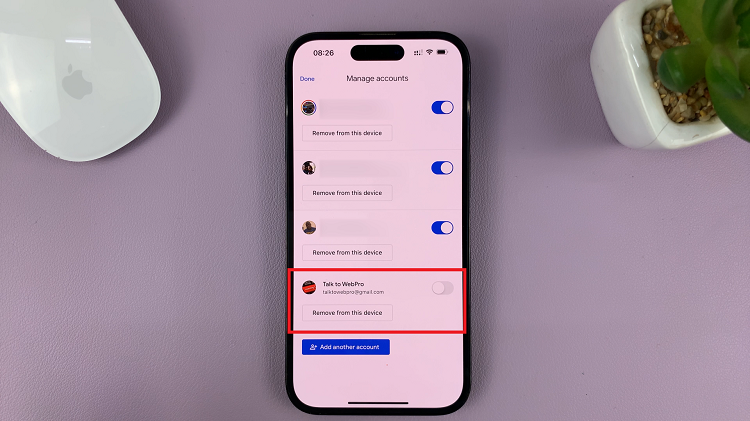 It's important to note that disabling your Gmail account on your iPhone is a temporary measure. You can reactivate it at any time by following the same steps and toggling the Mail switch back on.
And that's it. Let us know in the comment section below if you have any questions or suggestions. If you found the article helpful, consider sharing it with your friends.