The Photos app on your iPhone provides a convenient way to view and manage your photo and video library. However, by default, the app automatically plays Live Photos and videos when you scroll through your collection, which may not always be desired.
If you find the autoplay feature distracting, you can disable autoplay for Live Photos and videos on your iPhone.
In this article, we'll guide you through the steps to disable auto play for Live Photos and videos on your iPhone.
Also Read: How To Change Alarm Sound On iPhone
How To Disable Auto Play For Live Photos and Videos On iPhone
First, open the "Settings" app which is represented by a grey gear icon. In the Settings menu, scroll down and tap on "Photos." Under the Photos settings, scroll down and find the "Album" section.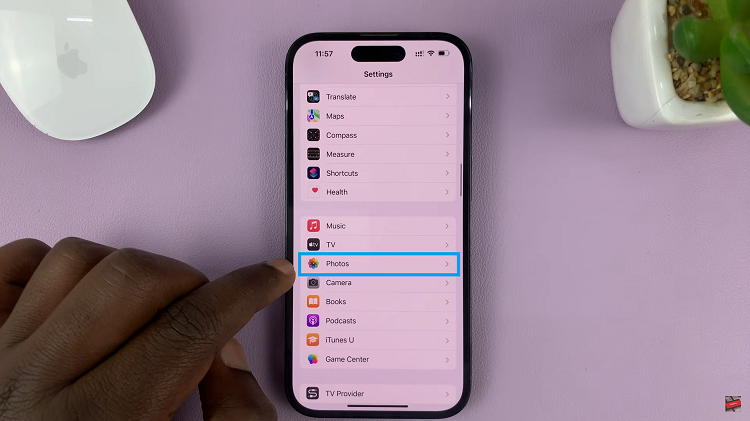 In the Album section, you will see the option "Auto-Play Videos and Live Photos". The option by default is enabled. Tap on the toggle switch next to it to turn it off. The switch should turn grey, indicating that autoplay for Live Photos and Videos is now disabled.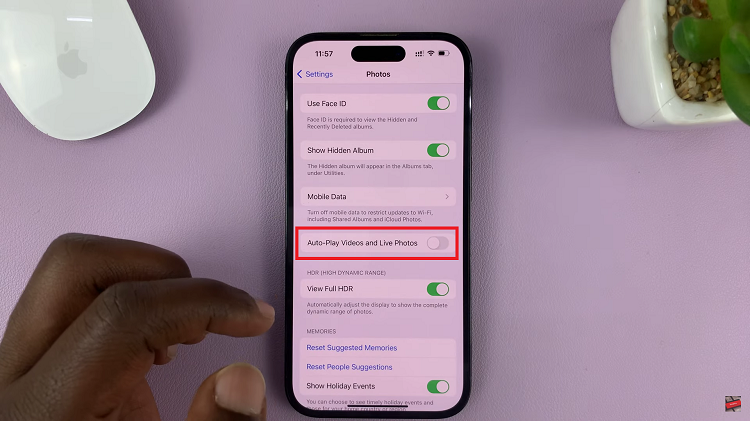 Now, when you browse through your Photos app or any other app that displays Live Photos and videos, they will no longer play automatically. Remember that disabling autoplay only affects the automatic playback of Live Photos and videos; you can still view them manually whenever you want by tapping on them.
Watch: How To Reduce Background Noise During Phone Calls On iPhone