It's a good habit to clear your browser history from time to time. It helps in protecting your privacy. All major web browsers, keep an accurate record of the websites you visit, i.e. online banking, and online purchases. This information can be accessed easily by anyone who has access to your phone. Deleting your browser history will make your information more secure.
Apart from that, storing up the website history can slow down the browser you're using. Clearing the browser history will help your browser work better and smoothly. However, the drawback to this is that your saved username and passwords will be deleted and you will need to re-enter them.
Below are steps on how to delete safari browser history on iPhone.
Watch: How To Enable LED Flash for Alerts On iPhone
How To Delete Safari Browser History on iPhone
Firstly, go to Settings on your phone
Next, tap on Safari, scroll down and tap on Clear History and Website data.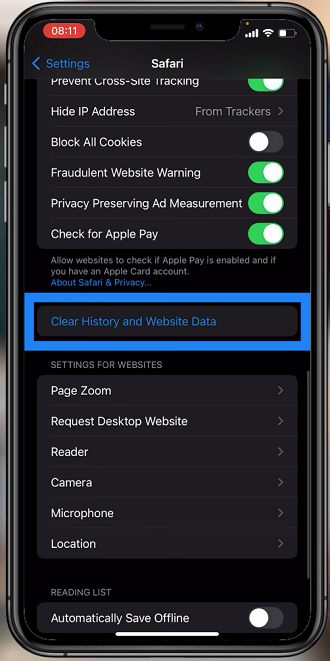 Finally, on the confirmation pop-up, tap on Clear History and Data to confirm.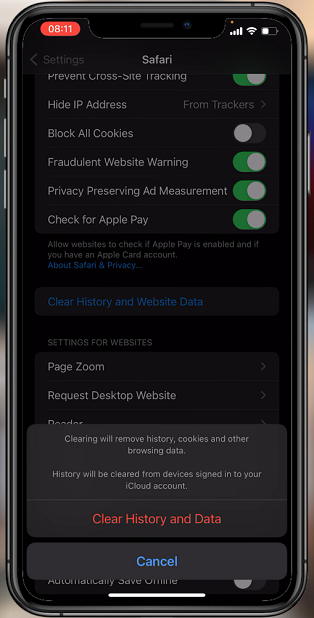 This action will clear out all your browser history, cookies, and other website data from your phone. This also applies to any device logged into the same iCloud account, if iCloud sync is enabled.
Note that you cannot selectively remove browser history, for example, clearing today's history. It's all or nothing for iPhone.
Hope it helps. If you have any questions, feel free to post them in the comment section below.