Facebook groups can provide a central, online location for gathering and communicating with your friends and family or for meeting new people to discuss your shared interests or plan an event together. It can be a great way to cultivate a sense of community online.
Luckily, Facebook allows anyone to create a Facebook group. You can decide to create a public or private Facebook group depending on your needs. Some create the groups for business purposes while others for friends and family. Keep reading to learn how to create a Facebook page on your mobile phone.
Watch: How To Exit A Facebook Group On Mobile
How To Create A Facebook Group On Mobile
Starting a Facebook group is actually a fairly easy process. You can create it on any platform, but we will focus on the Facebook mobile app.
Firstly, make sure you have the Facebook app installed on your device. If not, head to the respective application store on Android and iOS to download the latest Facebook version. Once installed, sign into your Facebook account.
Next, tap on your profile icon at the upper right of the screen. At this point, you'll be able to see shortcuts that are available on the Facebook Menu. Tap on 'Groups' from the shortcut menu that appears. On the next page, you can tap on the + icon that appears on the bottom right of the screen to create a group.
However, if you can't see the plus sign, tap on 'Your Groups' and select 'Create a Group'. Next, type in the 'Group Name' and choose if you'd like the group to be public or private. After this, choose to invite your friends or find people to invite to your group.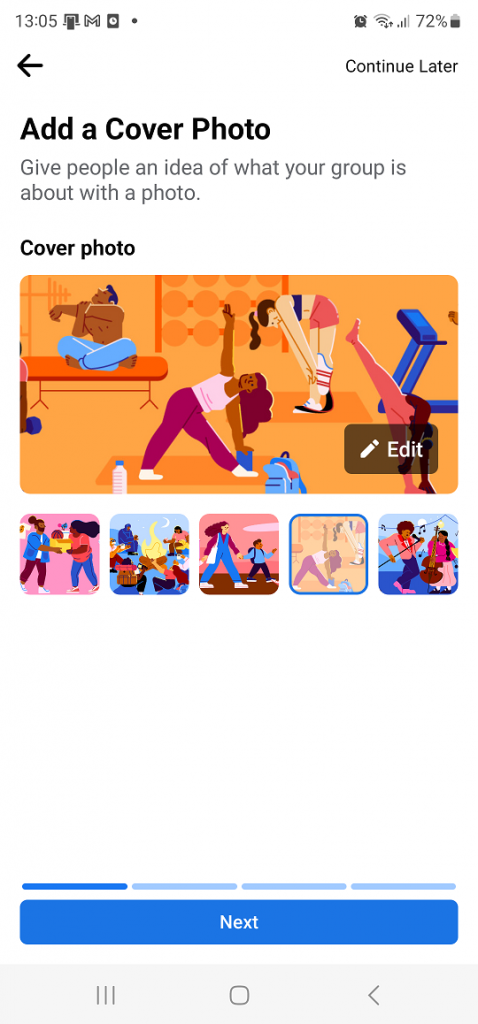 Afterward, you can decide to customize your Facebook group. This includes uploading a cover photo for the group, adding a description of the group, and choosing the main interests of the group. Once done with everything, tap on 'Done'.
You've now successfully created your Facebook group. You can manage your group at any given time and see the insights about your group. Let us know in the comment section if you have any questions or suggestions. If you found the article helpful, consider sharing it with your friends.
Read: How To Enable Developer Options & USB Debugging On Samsung Galaxy S23