WEBP, a relatively newer image format developed by Google, offers efficient compression and superior image quality.
While it is gaining popularity, some platforms and applications might not fully support WEBP files yet. As a result, converting WEBP images to the widely recognized PNG format becomes necessary to ensure compatibility and ease of use across various platforms.
In this article, we'll guide you through the process on how to convert a WEBP to a JPEG using an online image converter.
Also Read: How To Convert WEBP To JPEG Using Online Image Converter
How To Convert WEBP TO PNG Using Online Image Converter
To begin, open your favored browser and navigate to the imageconverter.site website. Tap on the "Browse Files" button. Doing this will open window to your file explorer will open up, allowing you to browse your computer for the WEBP image you wish to convert.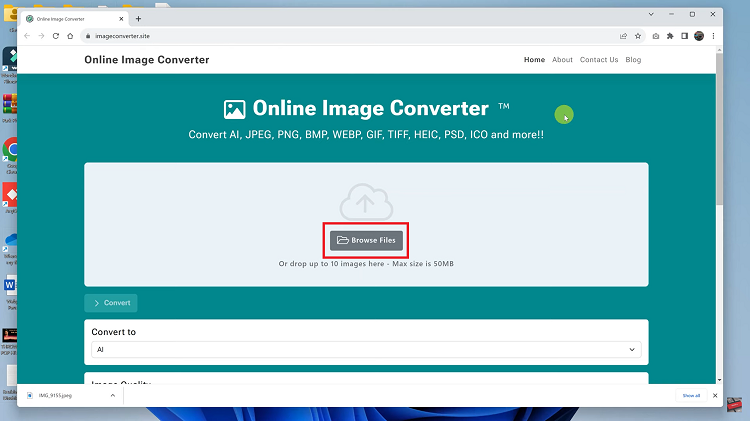 Then, locate the WEBP image you wish to convert to PNG and simply click on the "Open" button. As soon as the upload is complete, navigate down the page to find the "Convert To" section. In this section, select the format to which you want your WEBP image to be converted. For our purpose, choose the PNG format.
Additionally, you will notice the "Image Quality" setting. This is where you have the option to modify the resolution quality of your image according to your preferences.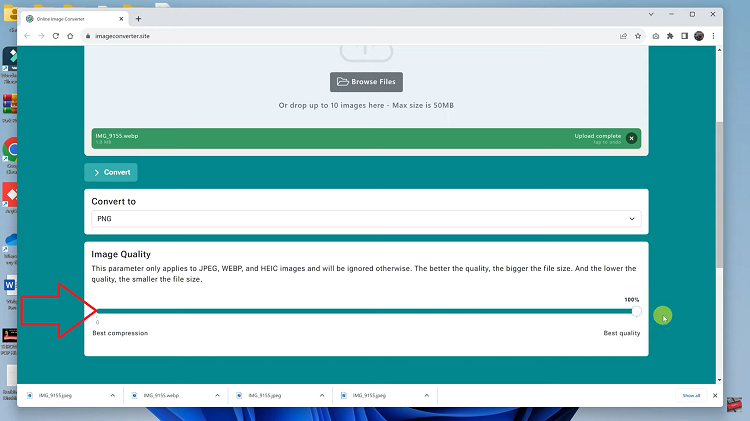 Now, with all the necessary settings configured, hit the "Convert" button. The conversion process will initiate and should only take a few seconds to complete, depending on the size of the image.
When the conversion is finished, you will be presented with your new PNG image. Tap on "Download" to save it to your local storage.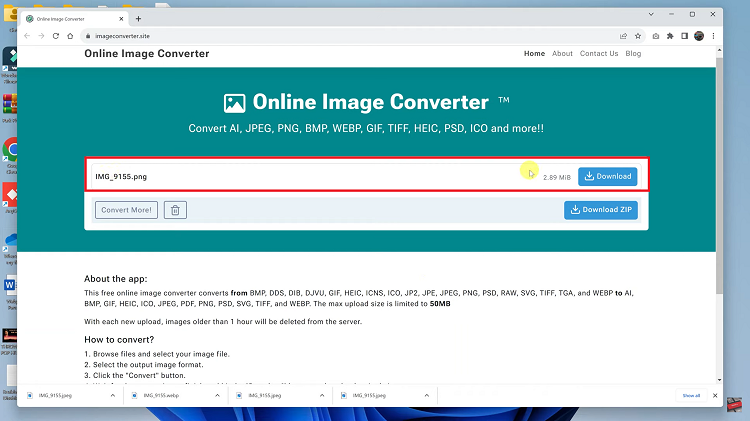 This will prompt your file explorer to open. Finally, choose the folder where you want your newly converted PNG image to be saved. Click on "Save" and the image will be saved.
Also Watch: How To Convert PNG To WEBP Using Online Image Converter