It's not uncommon to encounter a situation where a particular format might not be compatible with your requirements. One such scenario is when you come across a WEBP image, but your current application or device only supports JPEG images.
The good news is that converting a WEBP image to JPEG is easier than you might think, thanks to the availability of online Image Converters.
In this article, we'll guide you through the process on how to convert a WEBP to a JPEG using an online image converter.
Also Read: How To Convert JPEG To WEBP Using Online Image Converter
How To Convert WEBP To JPEG Using Online Image Converter
To begin, open your favored browser and navigate to the imageconverter.site website. Tap on the "Browse Files" button. By doing this, a window to your file explorer will open up, allowing you to browse your computer for the WEBP image you wish to convert.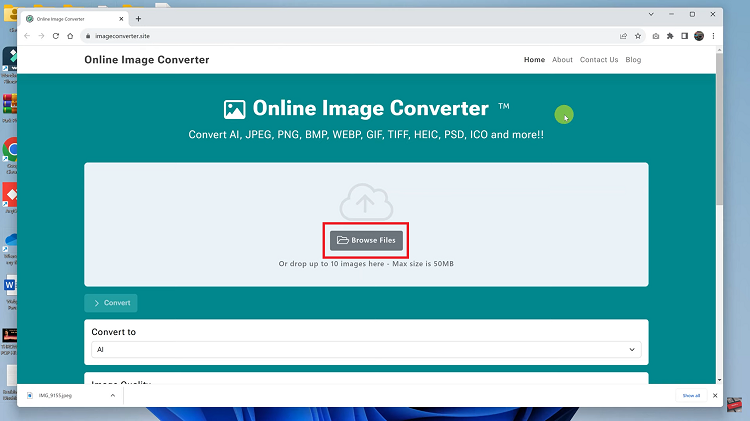 Now, find the WEBP image you wish to convert to JPEG on your computer and tap on "Open." Once the upload is done, look for the "Convert To" section. Here, you will be able to choose the format you want your WEBP image to be converted into. In our case, we want to convert it to JPEG, so go ahead and select "JPEG" from the available options.
As an added bonus, you can also adjust the "Image Quality" if you wish. This allows you to modify the resolution and quality of the final JPEG image according to your preferences.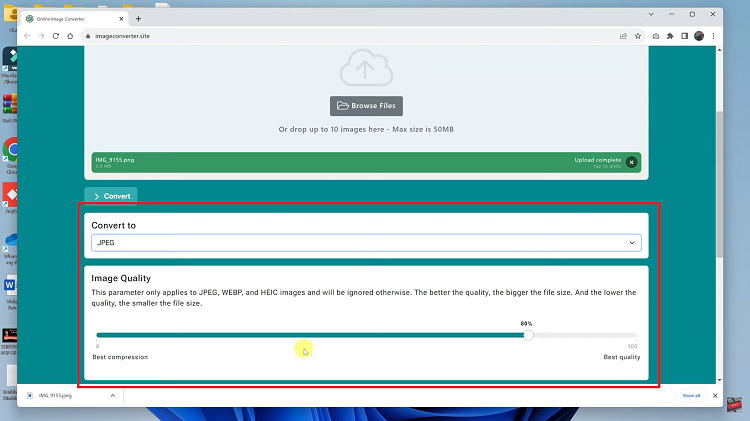 With all the necessary options selected, you are now ready to perform the conversion. Simply click on the "Convert" button. Once it's complete, the website will present you with the newly converted JPEG image.
Now, all that's left to do is to save the converted image to your computer. To do this, click on the "Download" button.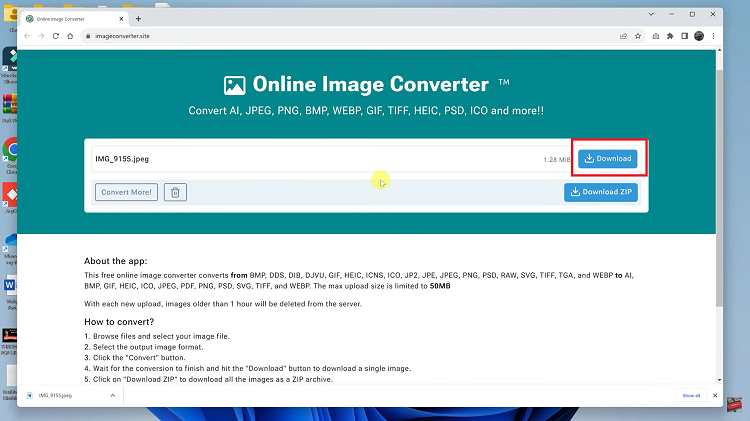 Clicking the "Download" button will open your file explorer once again, prompting you to select a location on your computer where you want to save the newly converted JPEG image. Choose your desired location and click "Save."
Watch: How To Convert WEBP TO PNG Using Online Image Converter