WEBP is a modern image format developed by Google that provides exceptional image quality while reducing file sizes compared to formats like JPEG.
Converting JPEG images to the WEBP format can significantly reduce file sizes without compromising on visual clarity, making it an excellent choice for web developers, content creators, and anyone looking to optimize their digital images.
In this article, we'll guide you through the process on how to convert a JPEG to a WEBP using an online image converter.
Also Read: How To Convert PNG To JPEG Using Online Image Converter
How To Convert JPEG To WEBP Using Online Image Converter
To begin, open your favored browser and navigate to the imageconverter.site website. Tap on the "Browse Files" button. By doing this, a window to your file explorer will open up, allowing you to browse your computer for the JPEG image you wish to convert.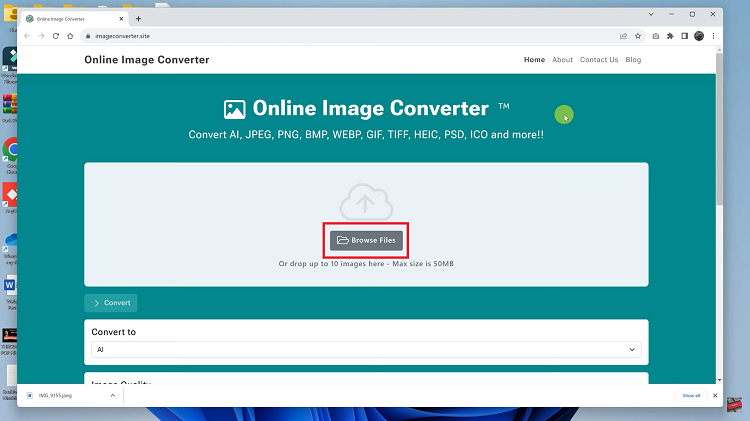 Search for the JPEG image you wish to convert. Once you've found it, go ahead and click on the "Open" button. After you've successfully uploaded your JPEG image to the website, scroll down the page to find the "Convert To" section. In this section, you will be able to select the format to which you want your JPEG image to be converted.
For this, we want to convert the JPEG image to WEBP format. So, select "WEBP" from the available formats.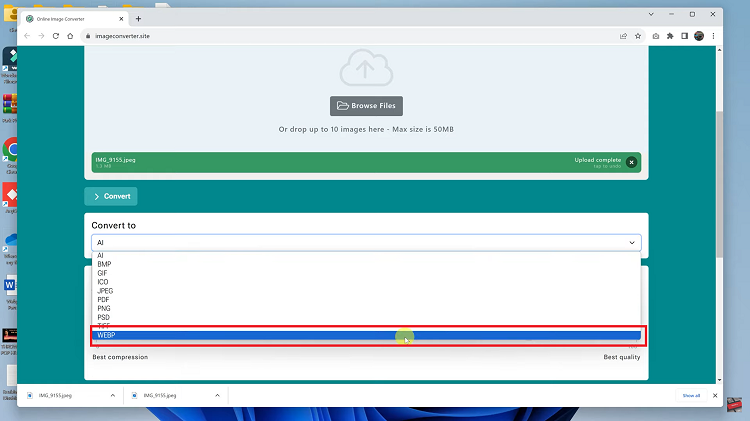 Now, you have the option to adjust the image quality of your converted WEBP image. This can be achieved by manipulating the "Image Quality" settings.
Once you've made the desired adjustments, it's time to start the conversion process. Find the "Convert" button tap it. Once the conversion is complete, you will be presented with your newly converted WEBP image.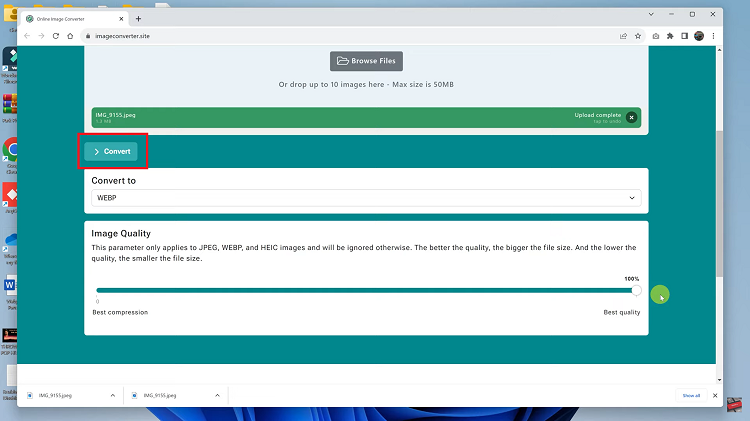 Lastly, to save your converted image, click on the "Download" button. This will open up your file explorer once, allowing you to choose where you want to save the new WEBP image. After selecting the appropriate location, simply click "Save."
Watch: How To Convert WEBP To JPEG Using Online Image Converter