While PNG and JPEG are two commonly used image formats, there are instances when you might need to convert a PNG image to JPEG. Maybe you want to reduce file size without compromising image quality, or perhaps you need JPEG format for compatibility with a specific application or platform.
However, with the advancements made in technology, converting PNG to JPEG has become much simpler and more accessible, thanks to various online image converters.
In this article, we'll guide you through the process on how to change PNG to JPEG using an online image converter.
Also Read: How To Convert JPEG To PNG Using Online Image Converter
How To Convert PNG To JPEG Using Online Image Converter
To begin, open your favored browser and navigate to the imageconverter.site website. Tap on the "Browse Files" button. By doing this, a window to your file explorer will open up, allowing you to browse your computer for the PNG image you wish to convert.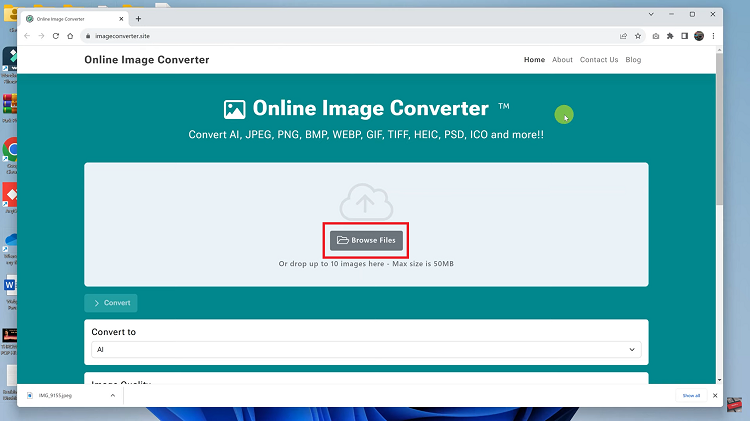 Locate the PNG image and click on the "Open" button to upload. Now that your upload is complete, scroll down the page to find the "Convert To" section. Tap on the drop down arrow and select "JPEG" from the available options. Additionally, you have the option to adjust the resolution quality in the "Image Quality" section according to your preferences.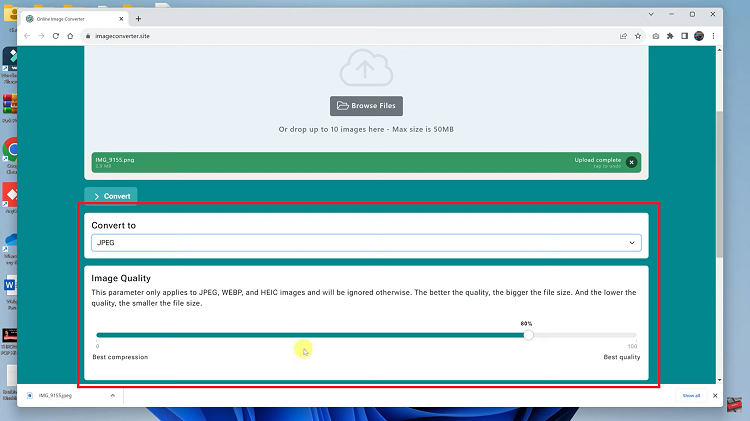 Once you've made the necessary selections, simply tap on the "Convert" button to initiate the conversion process. Once the conversion is finished, you will be able to see your new JPEG image on the website. To save it to your computer, click on the "Download" button provided by the website. Clicking on this button will open your file explorer once again.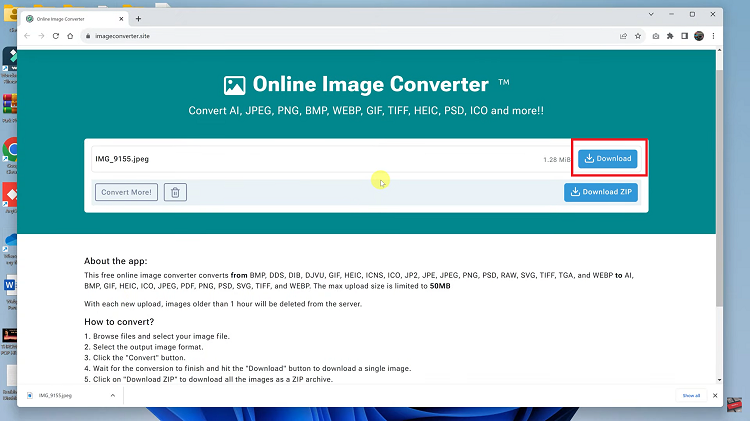 Now, choose where you want your new JPEG image to be saved, and then click on the "Save" button. The website will transfer the converted JPEG image to your chosen location, completing the process.
Watch: How To Convert JPEG To WEBP Using Online Image Converter