PEG and PNG are two common image formats, each with its unique advantages. JPEG is widely used for its compressed size and compatibility, while PNG is favored for its lossless quality and transparency support.
There are instances, however, where you might need to convert a JPEG image to PNG, perhaps to preserve the image's transparency or ensure superior quality.
In this article, we'll guide you through the process on how to change a JPEG to a PNG using an online image converter.
Also Read: How To Convert PNG To WEBP Using Online Image Converter
How To Convert JPEG To PNG Using Online Image Converter
To begin, open your favored browser and navigate to the imageconverter.site website. Tap on the "Browse Files" button. By doing this, a window to your file explorer will open up, allowing you to browse your computer for the JPEG image you wish to convert.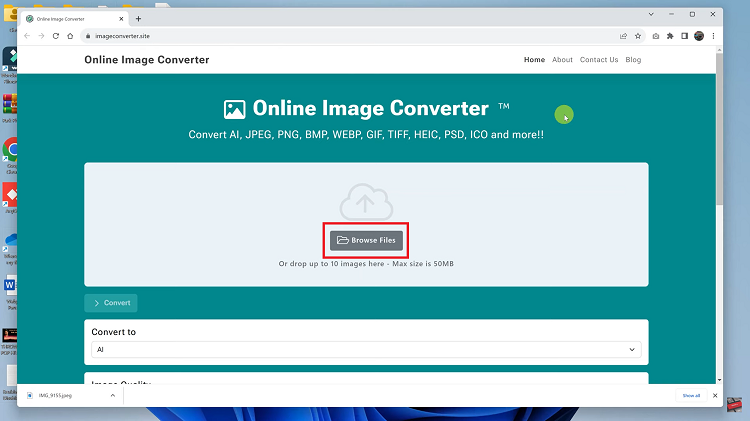 Once you've found your JPEG image, simply select it and click on the "Open" button. When it finishes upload process. Scroll down the page, and locate the "Convert To" section. Here, you can choose the format you wish to convert your JPEG image into. For this, we'll select PNG as our desired format.
You can also use the "Image Quality" option to adjust the resolution quality of your image according to your preference.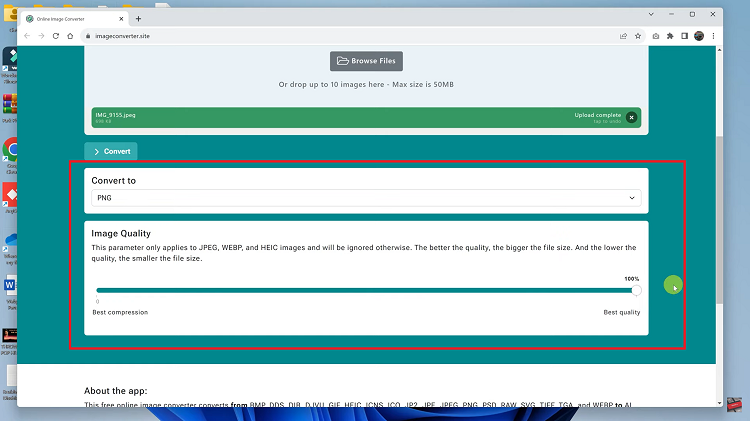 To begin the conversion process, click on the "Convert" button. Once the conversion is done, you will be presented with your newly converted PNG image.
Now, to save the PNG image to your device, click on the "Download" button. This action will prompt your file explorer to open, allowing you to choose the destination folder where you want the PNG image to be saved.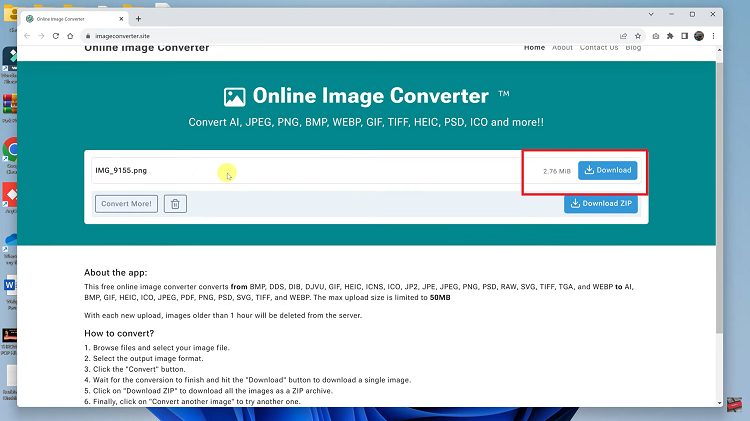 Finally, select the desired location and click on "Save" to complete the process. Your JPEG image has successfully been converted to PNG and is now readily available in the specified folder.
Watch: How To Convert PNG To JPEG Using Online Image Converter