You may be wondering how to find all your downloads on your Samsung Galaxy A14. Where do they all go after you download them? Well, let's help you find them, shan't we?
All you have to do to find all your downloads on the Samsung Galaxy A14 is simply locate the My Files app, and you should be good to go. Although I am using the A14, this will apply to virtually any Samsung Galaxy phone.
The My Files app does a good job of categorizing all media on your phone and thus, it's particularly easy to find what you're looking for while there.
Watch: How To Revert To Default Theme On Samsung Galaxy A14
Find All Downloads On Galaxy A14
The My Files app will most likely be in the Samsung folder of your Galaxy A14, but if you do not find it there, you can use the search function on the apps screen and perform a search.
Just type in My Files or simply Files and the app should appear.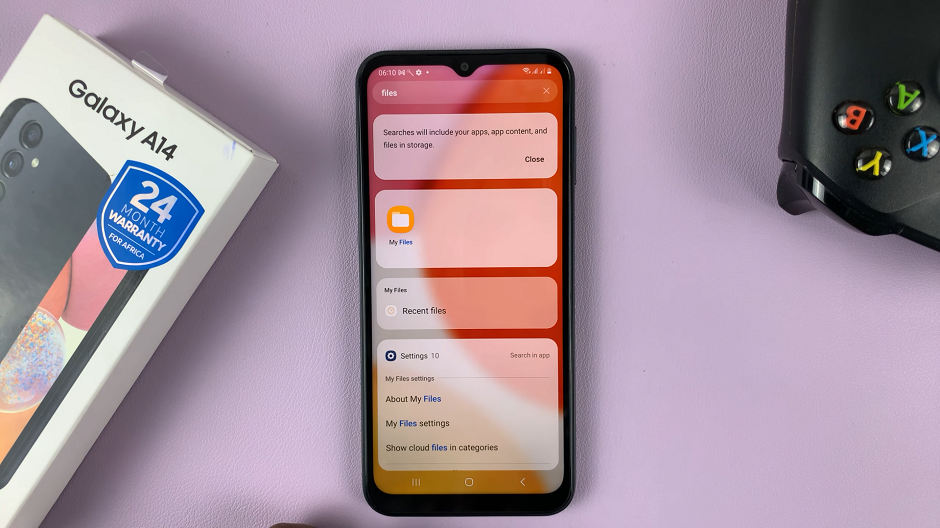 The My Files app comes pre-installed in your Samsung Galaxy A14, so there will be no need to download another file manager, as maybe one or two people would have you believe.
Next, open the My Files app and tap on the 'Downloads' option and here, all your files will be listed. The list will be in whatever order you have set: by date modified, name or even file type.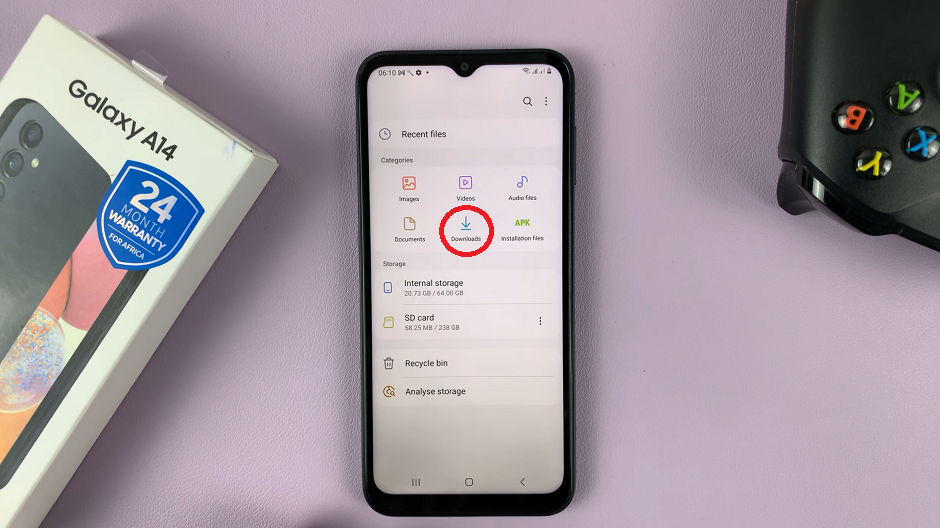 They will all appear in all formats; mp3, mp4, rar, docx or even pdf and apk. the file formats that will be found in your downloads are not only limited to these. Virtually every format possible, as long as you downloaded it on your phone, will be found here.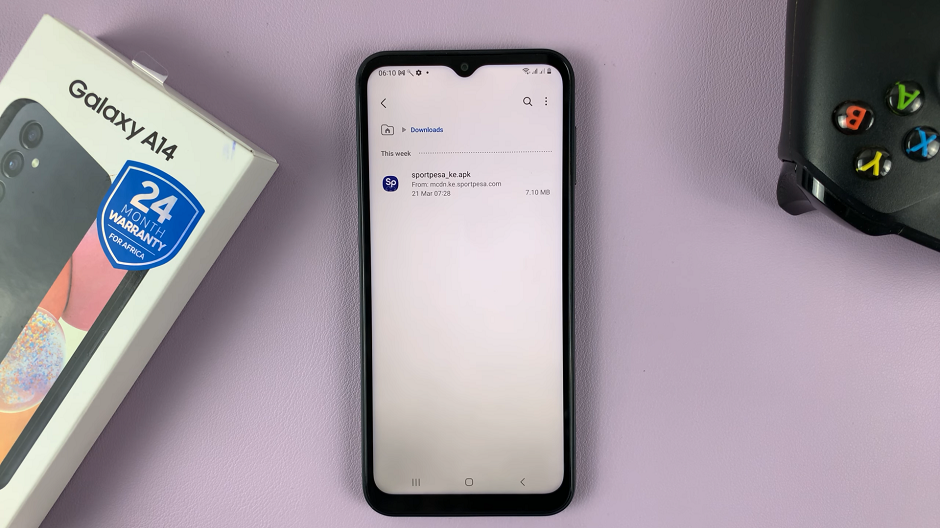 If there was a specific downloaded file you were looking for, whose name you know, simply use the search function in the My Files app to find it.
Read on: How To Install Samsung Notes App On Samsung Galaxy A14