You may have come across witty, creative and funny mobile hotspot names or even passwords and wondered how people manage to do this. It is possible to change your hotspot password and name on your Samsung Galaxy A14, just like on any other smartphone.
The phone comes with a default Hotspot name and password that you can use and share. But you can change your Hotspot name and password to something you prefer or is easier to remember.
On the Galaxy A14, the hotspot name is called Network name. You can get creative as you change the hotspot password and name on your Galaxy A14. It is advisable to use something that cannot be easily guessed, for your password.
Read About: How To Enable Mobile Hotspot On Your Samsung Galaxy A14
How To Get To the Mobile Hotspot Page
There are two ways to get to the Mobile Hotspot page on your Galaxy A14.
The first method is through the Settings app and then tapping on Connections.
Afterwards, select the Mobile Hotspot and Tethering option from the Connections menu. Then tap on Mobile Hotspot.
Secondly, you can also get to this point by using the shortcuts menu. So, slide down the panel twice on your phone to reveal the shortcut icons.
Find the Mobile Hotspot icon and long press on it. This will land you on the same page.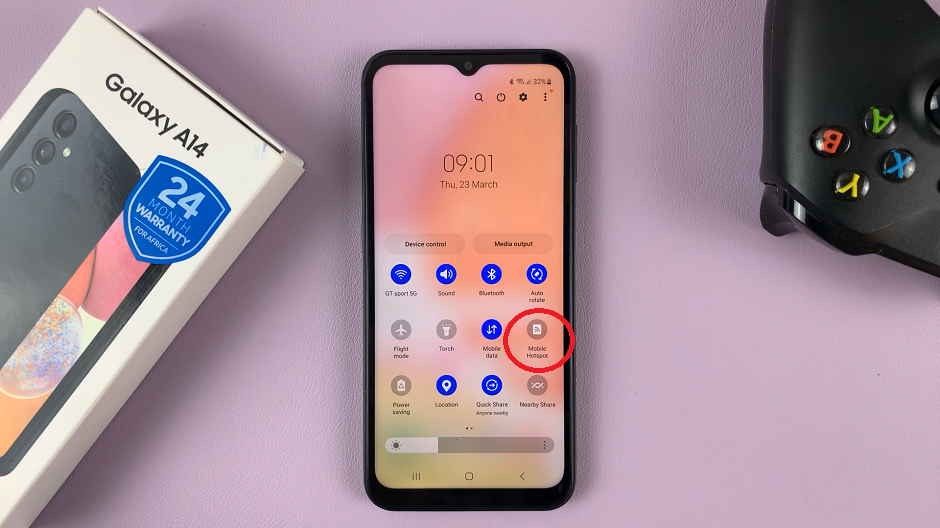 Change Hotspot Name and Password
Choose the Configure option that is highlighted in blue on the Mobile Hotspot page. This will lead you to a page where you can edit these details.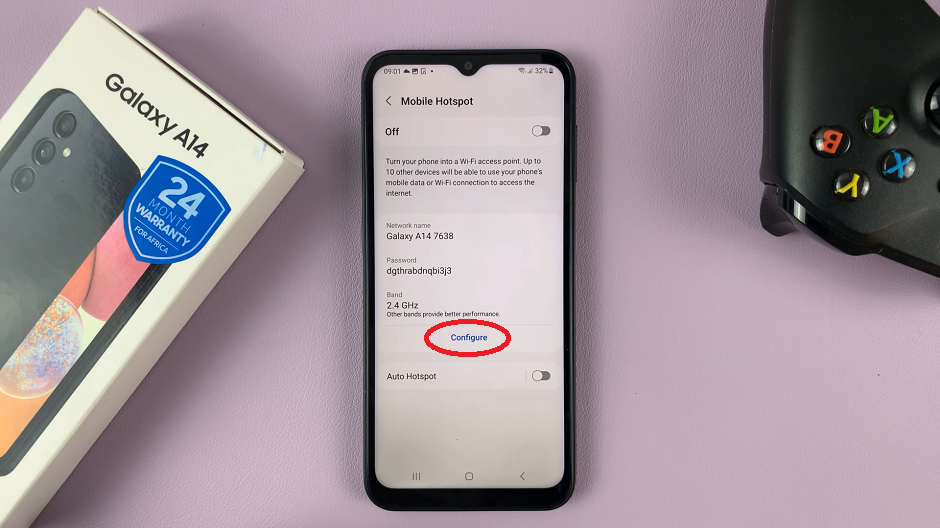 From here, edit the Network Name and the Password to your liking, then tap on Save to confirm the changes.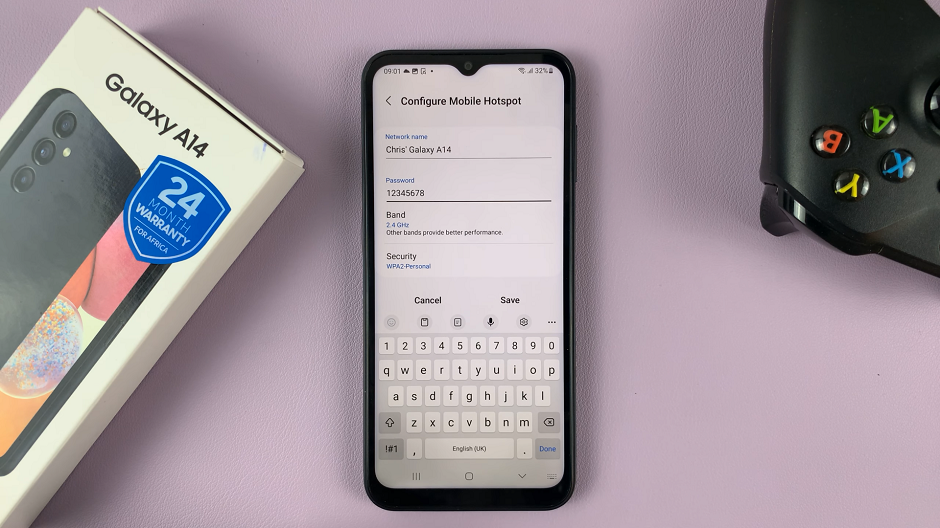 You have now changed your hotspot password and name successfully.