A clear picture of yourself on your WhatsApp profile makes it easier for people to spot you in their chat list, as well as letting your personality show through your profile. It's great to also change it up if you want to show contacts what you've been up to. With the latest WhatsApp update, you can even add an Avatar as your profile picture.
Changing the profile picture can be done as many times as possible. You can choose to add an image from your Gallery or you can simply use your camera to capture an image that will be used as the profile picture. In the article, you'll learn how to change your WhatsApp profile picture on your Android device.
Watch: How To Connect External Hard Drive To Samsung Galaxy S23s
Change WhatsApp Profile Picture On Android
Changing your WhatsApp profile picture is a straightforward process and can take you less than a minute.
Firstly, launch WhatsApp from your app drawer or home screen. Next, tap on the three dots located at the top right corner and select 'Settings'. At this point, tap on your profile picture to access the profile picture menu on your device.
Next, tap on the camera icon beside the profile picture. You can also tap on your profile picture, then tap on the pencil icon. At this point, you can either take a selfie, choose your photo from the library, or create an avatar.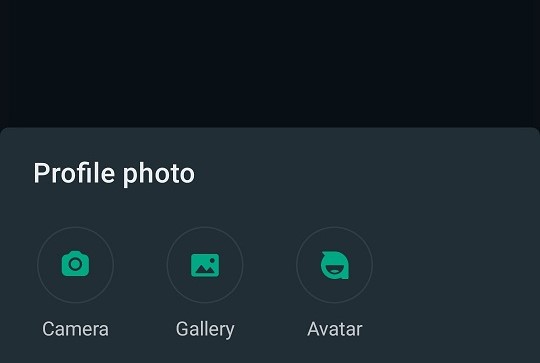 To take a selfie, tap the Take Photo option, pose for your picture, and tap Use Photo in the bottom-right corner. Adjust and scale your photo, then tap Done. To choose a photo from your library, tap the Choose Photo option. Pick a good photo, align and scale it, then tap Choose in the bottom-right corner.
If you'd like to use an avatar as your profile picture, tap the Avatar option, then create your avatar. Once created, tap on the green tick at the upper right corner to save your changes. And that's how to go about it. Let us know in the comment section if you have any questions or suggestions. If you found the article helpful, consider sharing it with your friends.