The iPhone 15 and iPhone 15 Pro are packed with features and customization options that can enhance your smartphone experience. One often overlooked feature is the ability to customize your phone's vibration patterns.
Whether you want a unique vibration for specific contacts or simply wish to change the default vibration pattern, it's possible to do so on your iPhone 15 or iPhone 15 Pro.
In this article, we'll guide you through the steps to change the vibration pattern on iPhone 15 and iPhone 15 Pro.
Watch: How To Change Google Account Password On iPhone 15
To Change Vibration Pattern On iPhone 15
To begin, unlock your iPhone and tap on the "Settings" app, which looks like a gear icon. It's usually located on your home screen. Scroll down in the Settings menu and look for the "Sounds & Haptics" option. Tap on it to access the sound and vibration settings for your iPhone.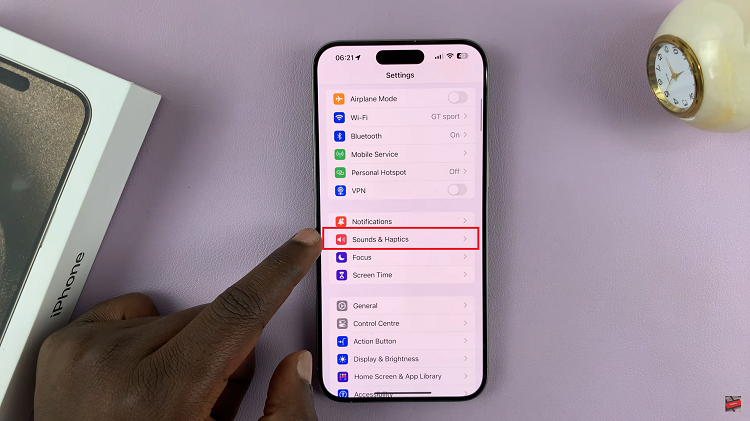 In the "Sounds & Haptics" menu, you will see various settings for ringtones, text tones, and vibrations. Next, tap on "Ringtone" then select "Haptics." From the list, choose the vibration pattern that you desire.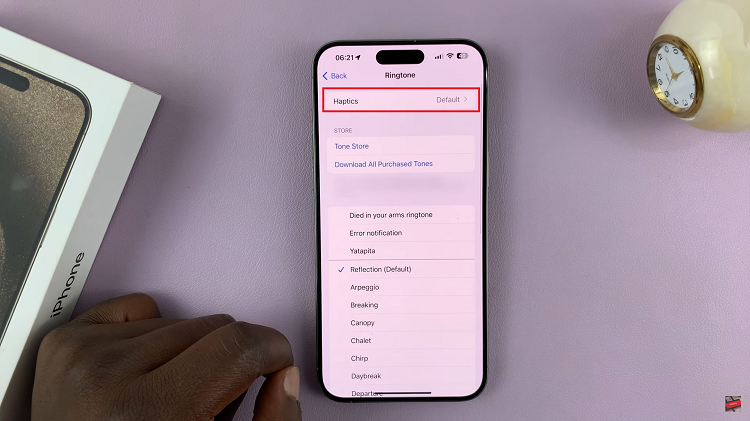 Alternatively, you can create your own vibration by tapping on "Create New Vibration" and then follow the on-screen instructions to create your own vibration. Once done exit the settings and the changes will be saved.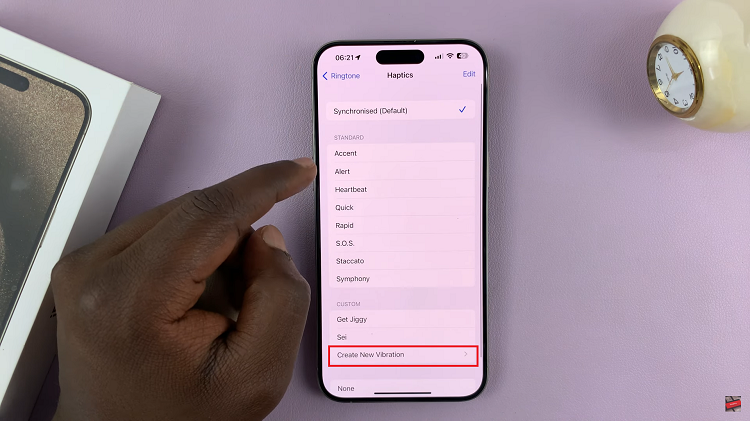 In conclusion. customizing vibration patterns on your iPhone 15 and iPhone 15 Pro is a quick and easy process that allows you to personalize your device and enhance your overall user experience. Whether you want to add a unique touch to your notifications or improve accessibility, these customization options make your iPhone a more versatile and user-friendly tool.