Albums are a good way to organize your photos in any device that you're using. Learn how to change photo album covers on your iPhone, to make it easier to locate your albums.
Your iPhone is not only a device for communication and entertainment but also a treasure trove of precious memories captured through its powerful camera. With the abundance of photos in your library, organizing them into albums can make it easier to relive those moments.
However, did you know that you can go a step further and personalize the covers of your photo albums on your iPhone? In this article, we will walk you through a simple and straightforward process to change the photo album covers on your iPhone, allowing you to add a personal touch to your cherished memories.
Watch: How To Fix – iPhone Not Vibrating
Change Photo Album Cover On iPhone
Summarized below are a couple of steps to help you to change the album cover on your iPhone.
To begin, unlock your iPhone and locate the Photos app on your home screen. Tap on it to launch the app, and you will be taken to the Photos Library, where all your saved photos and albums are stored.
Tap on the Albums tab, then scroll through your albums and select the one you wish to change the cover for. Whether it's your travel album, a collection of family photos, or a special event, choose the album that holds the pictures you want to feature.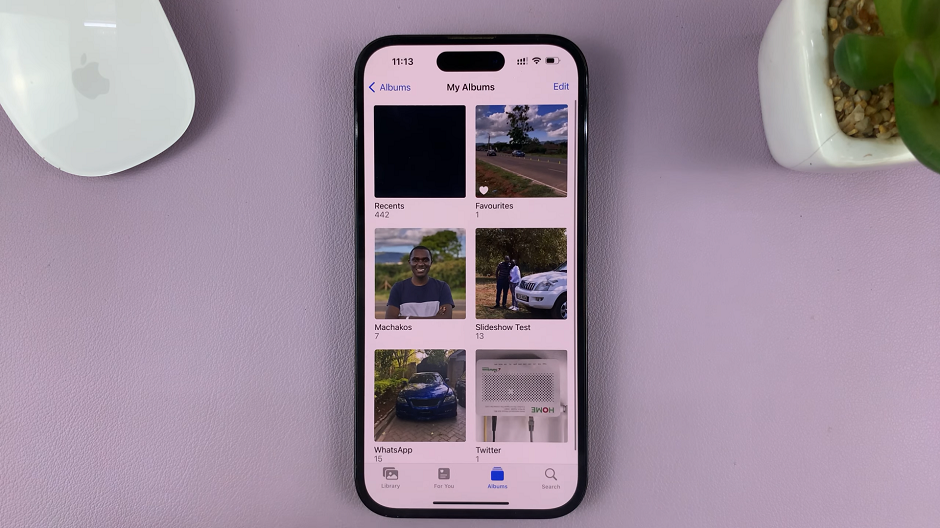 Once you have selected the desired album, open it. Browse through the pictures and choose the one you want as the new album cover. Once you have made your selection, tap and hold on the photo you want as the album cover.
In the options menu, you will see a list of available actions. Look for the option labeled Make Key Photo and tap on it. This action will allow you to choose a new cover photo for the selected album.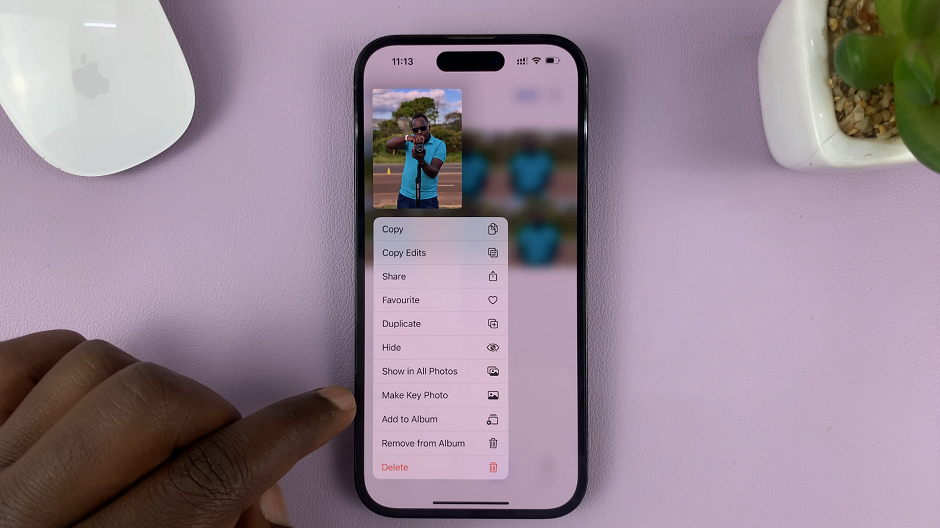 Once you select this option, your album will now have personalized cover.
Changing the photo album cover on your iPhone is a simple yet effective way to personalize and enhance your photo organization. By following the step-by-step process outlined in this article, you can transform your albums into visually appealing collections that reflect your unique style and memories.
Remember, the album cover acts as a glimpse into the album's content, providing a visual representation of the moments captured within. Take advantage of this feature to add a personal touch and make your iPhone photo library truly your own.
So, why settle for generic album covers when you can infuse your memories with personality? Follow these instructions, get creative, and turn your iPhone into a personalized showcase of your most cherished moments.