As you use Facebook messenger, you might come across people sending you messages that just tick you off and you end up blocking them on the platform. But now you've had a change of heart and you are considering unblocking them.
The process of unblocking someone on Facebook messenger is not as embarrassing and messy as unblocking on the main Facebook. This is because Facebook treats messenger as a separate entity; therefore blocking and unblocking on messenger will not affect the profile.
That means you can block someone on messenger and still remain Facebook friends. And you can unblock them and continue as if nothing happened. Facebook users are not notified when they are blocked and unblocked on Facebook messenger.
How To Unblock Someone On Messenger (Android & iOS)
For Android users; if there's still a conversation with the person you had blocked on the chat list, you can simply touch and hold that conversation until a menu appears.
On that menu, tap on 'Unblock' Then confirm you want to unblock the user. And that's it, the user is unblocked.
For both iOS and Android users, you can unblock someone from the Facebook messenger settings. Simply launch the messenger app, then tap on the three line button (hamburger icon) in the top left corner.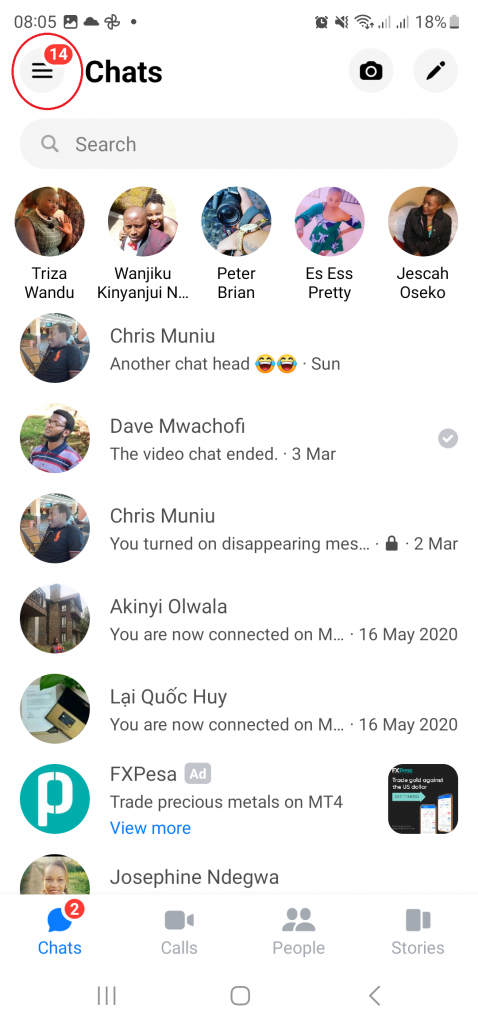 Then tap on the settings cog icon to get into your Messenger settings page.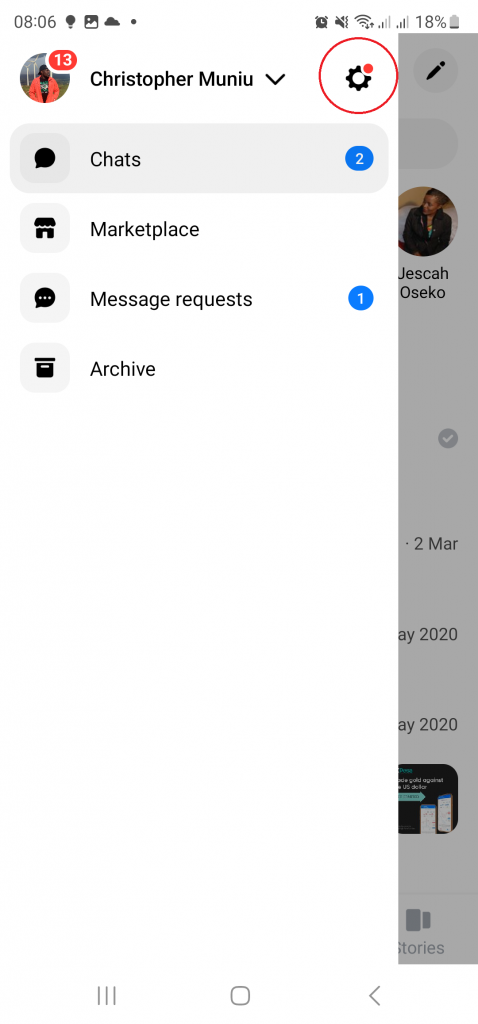 Scroll and tap on 'Privacy and Safety'. This will open the privacy and safety page.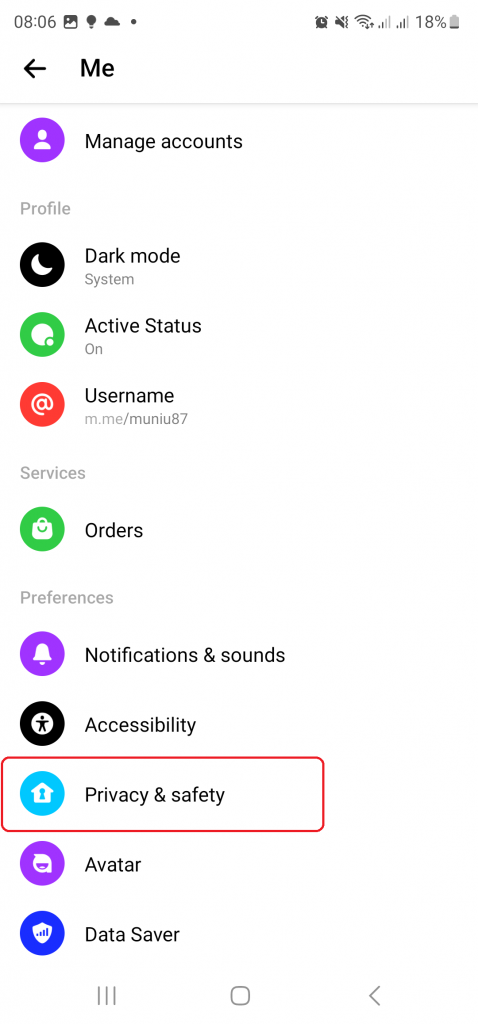 Tap on 'Blocked accounts' to see a list of everyone blocked.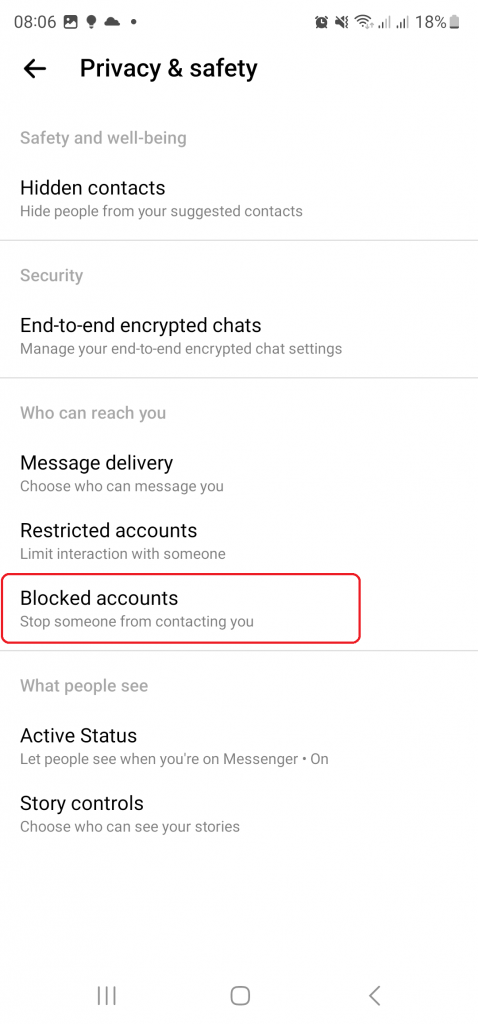 This list will contain people blocked on Facebook messenger as well as people blocked on Facebook as a whole.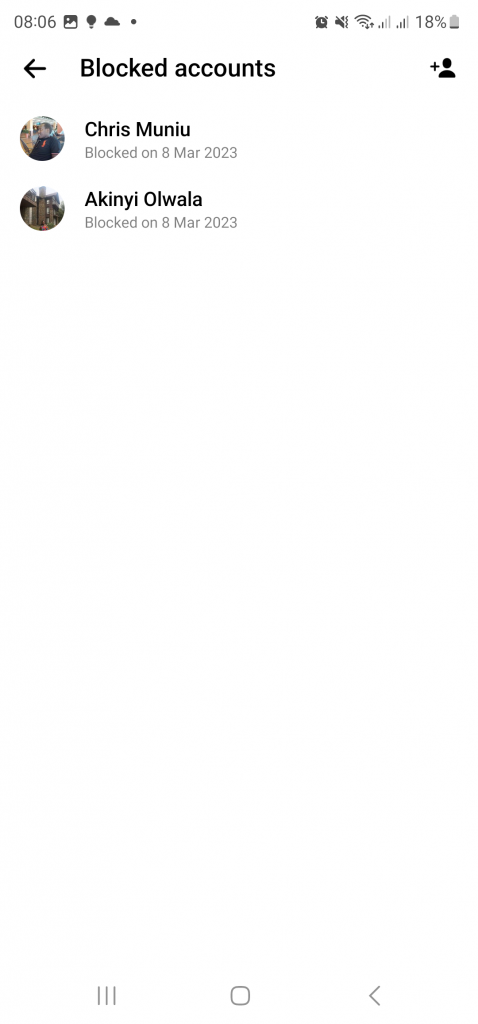 Select the user you want to unblock. Then select 'Unblock Messages and Calls'. If the user you're trying to unblock was blocked from Facebook, you'll see the option to 'Unblock on Facebook'.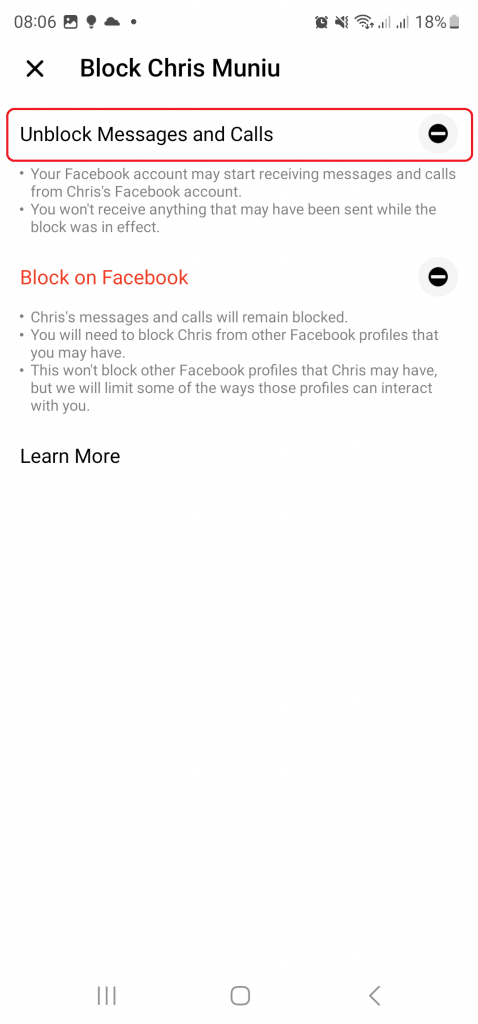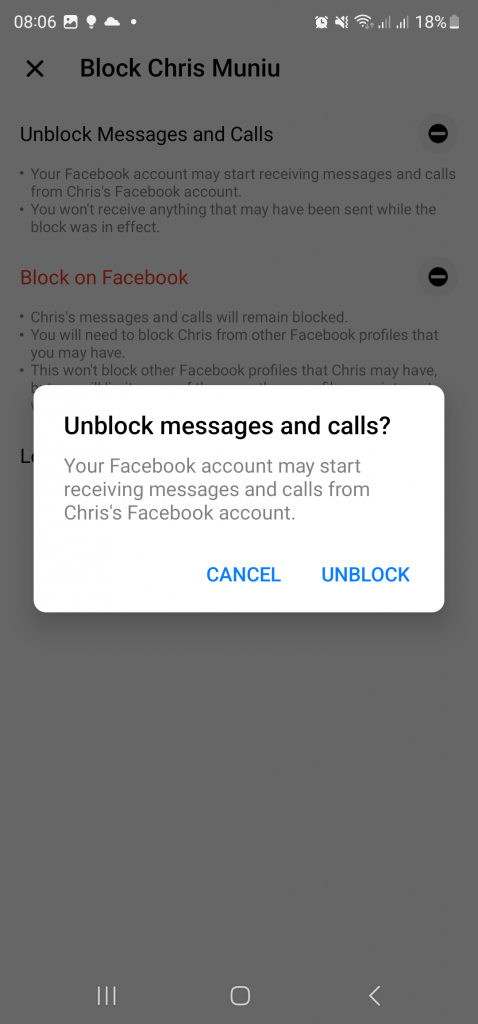 Once you see 'Block Messages and Calls' turn red, it means that user is successfully unblocked on Messenger. Now you can chat all you want with that user.
How To Unblock Someone On Facebook Messenger for PC
You can also unblock messages on Messenger using a computer. Simply go to your favorite browser and log in to Facebook Messenger.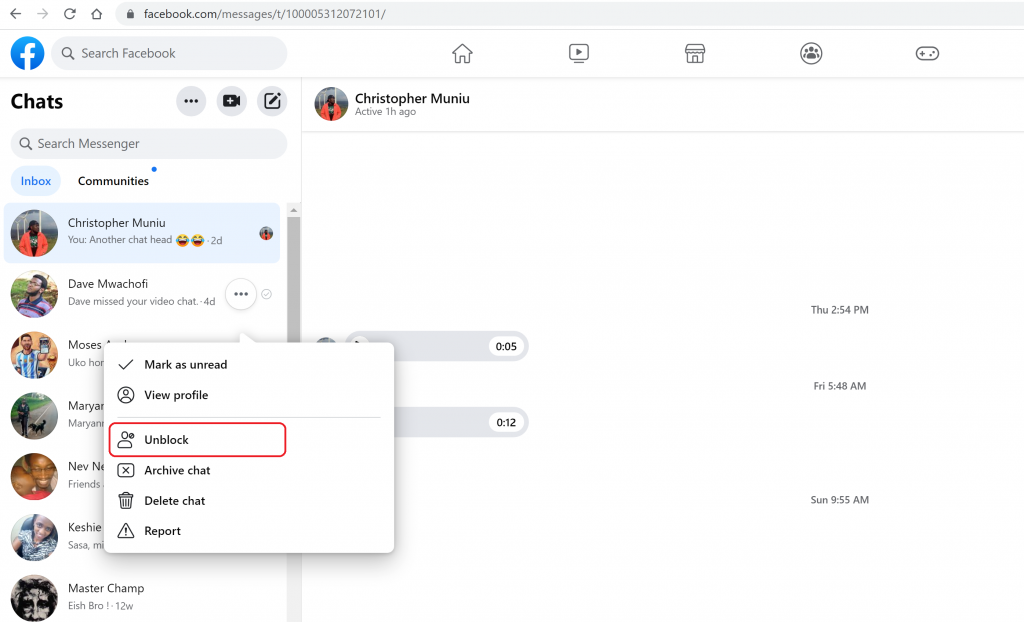 Put your mouse cursor over the name of the person you want to unblock and click on the three dot menu that appears. From the drop down menu, click on 'Unblock' Then confirm you want to unblock from the small pop up window.
NB: If the Facebook user was blocked on the entire Facebook, then you'll need to unblock them on Facebook and that will automatically unblock them on Facebook messenger.