The Apple Watch is a versatile and powerful smartwatch that offers a seamless experience for its users. One of the great features of the Apple Watch is its ability to customize the language and region settings to match your preferences or geographical location.
Whether you've recently moved to a new country or simply prefer to interact with your Apple Watch in a different language, changing these settings is a straightforward process.
In this article, we'll walk you through the steps to change the language and region on your Apple Watch, allowing you to personalize your device to suit your needs.
Watch: How To Import Voice Memos Into Garage Band On iPhone
How To Change Language & Region On Apple Watch
Firstly, launch the "Watch" app on your iPhone. Next, inside the Watch app, you'll see several tabs at the bottom. Tap on the "My Watch" tab, which takes you to the main configuration screen for your Apple Watch.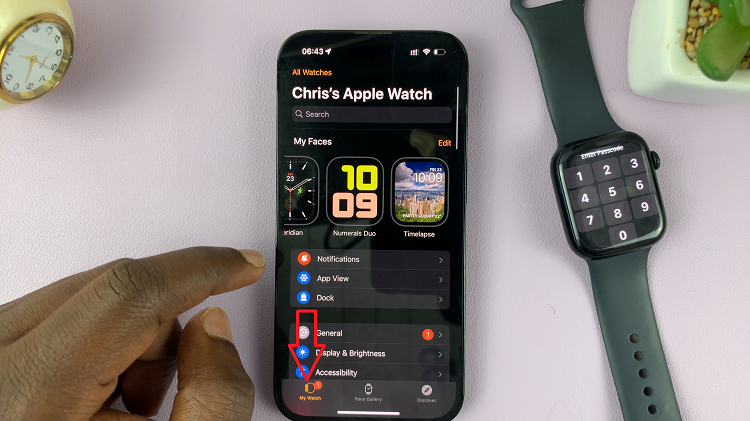 At this point, scroll down and tap on the "Language & Region" option. To change the display language on your Apple Watch, tap on the "Language" option and choose your desired language from the list.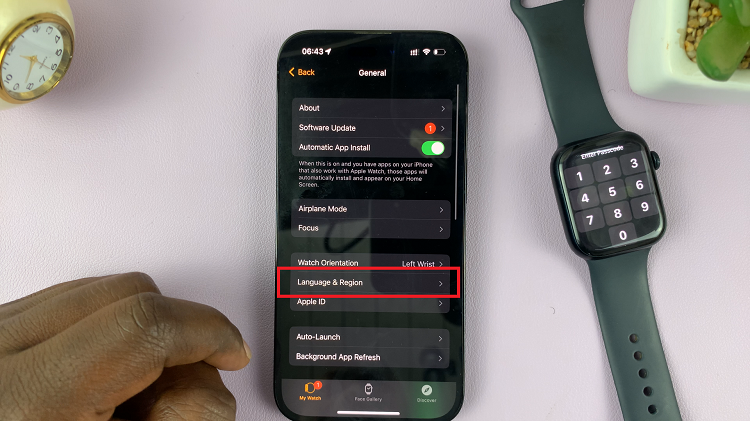 Now, to change the region format on your Apple Watch, tap on the "Region" option. Choose your desired region from the list.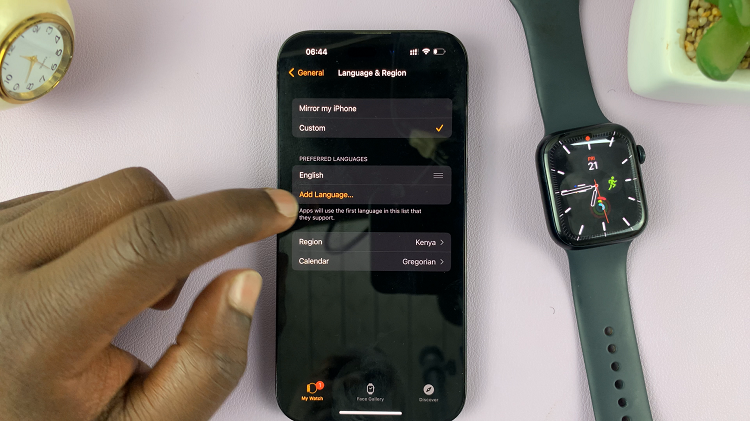 After you make your changes, the Watch app will sync these changes with your Apple Watch. Depending on the language and region you've chosen, your Apple Watch will now display information accordingly.
And that's it. Let us know in the comment section below if you have any questions or suggestions. If you found the article helpful, consider sharing it with someone.