Garage Band is a powerful digital audio workstation that allows you to compose, record, and produce music right on your iOS device. But did you know that GarageBand can also be a valuable tool for editing and enhancing your voice recordings?
By importing your Voice Memos into GarageBand, you can take advantage of its advanced features to create professional-level audio projects.
In this article, we'll guide you through how to import voice memos into Garage Band on your iPhone!
Watch: How To Disable Always ON Display On Apple Watch
How To Import Voice Memos Into Garage Band On iPhone
Make sure you have GarageBand installed on your iPhone. If you don't have it, you can download it for free from the App Store. Once installed, open the "Voice Memos" app on your iPhone and find the memo you'd like to import.
Next, tap the ellipsis (three dots) or the share icon within the Voice Memos app. Choose the "Save to Files" option and then select the destination.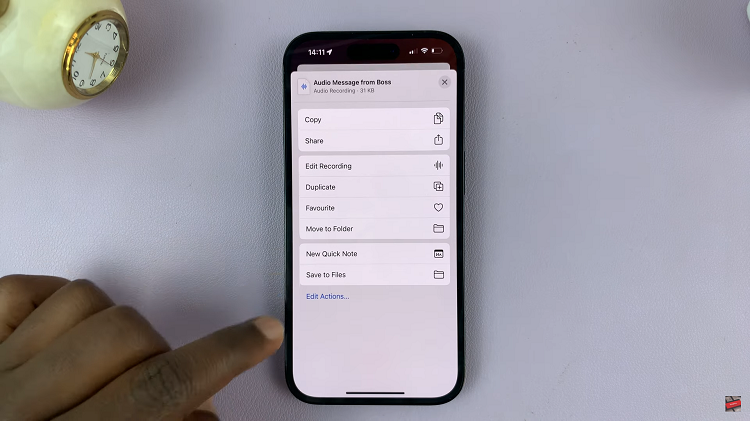 Once the memo is saved, open the GarageBand app on your iPhone. Create a new project or open an existing one where you want to add the voice memo. From here, tap the "Loop Browser" icon (which looks like a music note), usually located in the top-right corner of the screen.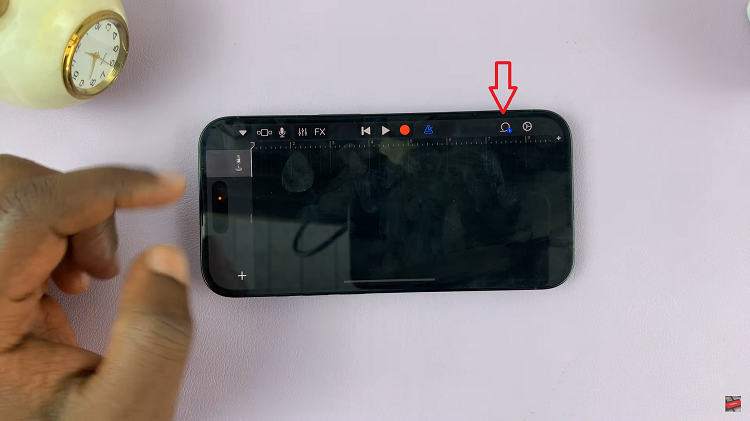 At this point, navigate to the location where you saved the voice memo then tap on the voice memo file to select it. To import voice memos into GarageBand, tap and hold the voice memo file, then drag it into the GarageBand timeline. With the voice memo imported into GarageBand, you can now edit and enhance it using the app's tools.
That's it! You've successfully imported your Voice Memo into GarageBand on your iPhone. Now you can explore a variety of creative possibilities to take your audio recordings to the next level using GarageBand's powerful features.