Have you ever wondered how you can change the region or country settings on your iPhone? Well, in this article, will provide you with a detailed step-by-step guide on how to do just that.
Your iPhone is a powerful device that allows you to access a wide range of apps and content. However, certain apps, services, or even specific features might be restricted or only available in certain regions or countries.
Whether you're looking to access region-specific apps or you've recently moved to a new country, changing the region or country on your iPhone becomes essential.
Watch: How To Automatically Turn ON Low Power Mode On iPhone
Change iPhone Country
Locate the Settings app on your home screen and tap on it to open the settings menu. Scroll down and tap on General to access the general settings of your iPhone.
Within the General settings, find and tap on Language & Region to access the language and region preferences.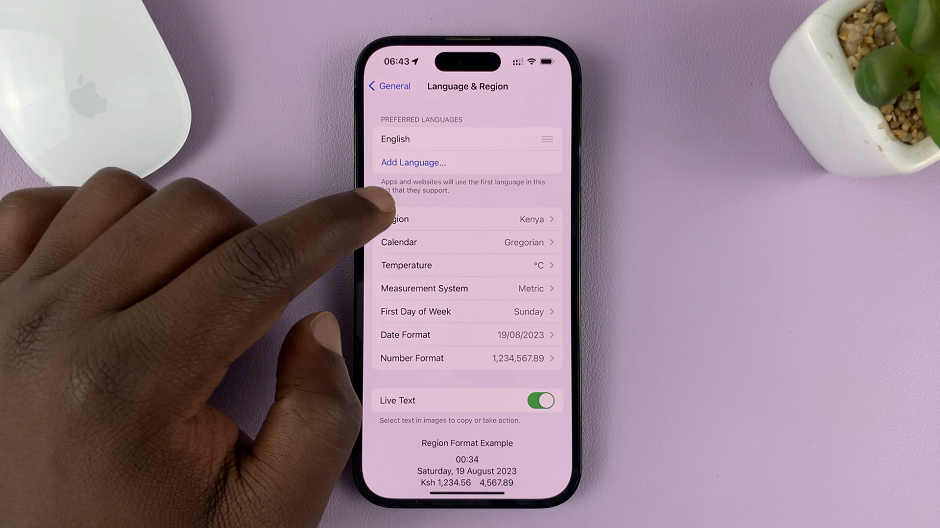 Under the Region section, tap on Region to view the available options. Browse through the list of regions and tap on the one you wish to set on your iPhone.
You will need to confirm that you want to change to that language from the pop-up that you will be prompted with.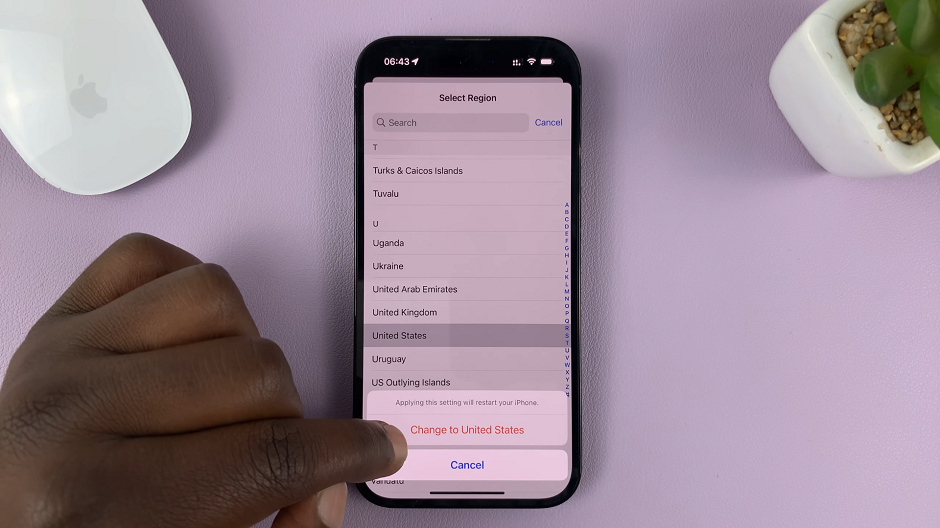 A screen page will appear, reading, Setting Region. After the changes have been made, it is recommended to restart your iPhone to ensure the new region settings take effect. This, however, may not be necessary.
Considerations and Implications
It's important to note that changing the region or country settings on your iPhone may have certain implications. These include adjustments to the units for the temperature, calendar, measurement systems, first day of the week, date & number formats, and the availability of region-specific apps and content.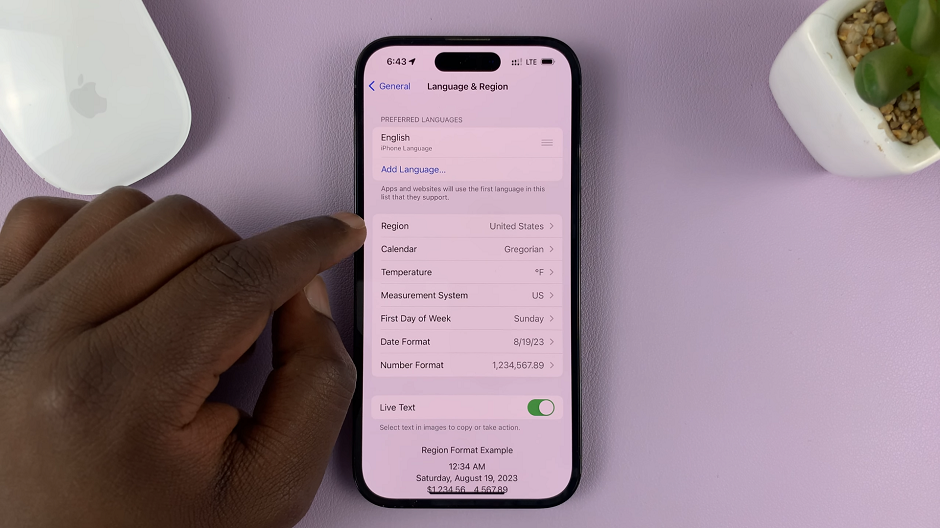 Additionally, some services or features may not be available in certain regions due to legal restrictions or licensing agreements. Some apps may become unavailable, and you may need to reinstall them from the App Store specific to your new region.
Your region or country settings can affect the availability of localized content, such as the App Store, Apple Music, or Apple News. Certain services, such as Apple Pay, may require additional steps to update your payment and billing information to match the new region or country.
Also Read: Turn Off 'Share My Location' With Family and Friends On iPhone