Security is a paramount concern in today's digital age, and one of the simplest yet most effective ways to protect your online accounts is by changing your password regularly. If you have the Gmail (Google) app on your iPhone 15, knowing how to change your account password is crucial.
Changing your Google password is a proactive measure to secure your email account from unauthorized access. If you suspect that your account has been compromised, changing your password immediately can help prevent further unauthorized use.
In this article, we'll guide you through how to change your Google account password on your iPhone 15 and iPhone 15 Pro.
Watch: How To Log Out Of Gmail On iPhone 15
To Change Google Account Password On iPhone 15
Start by unlocking your iPhone and tap on the Gmail app on your home screen. If you're not already signed in, enter your email address and current password to access your Gmail account.
Once you're logged in, tap the profile icon in the upper-left corner to open the menu. At this point, tap on "Manage Google Account."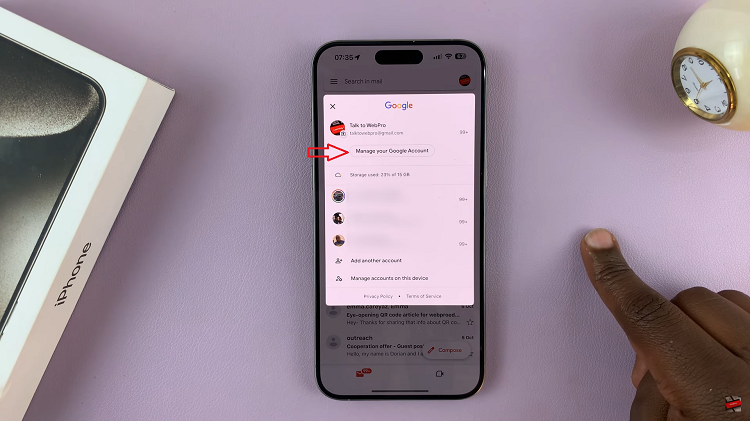 Under the Google menu, tap on the "Security" tab, then scroll down and select "Passwords." At this point, Google will prompt you to confirm your identity by entering your current password again.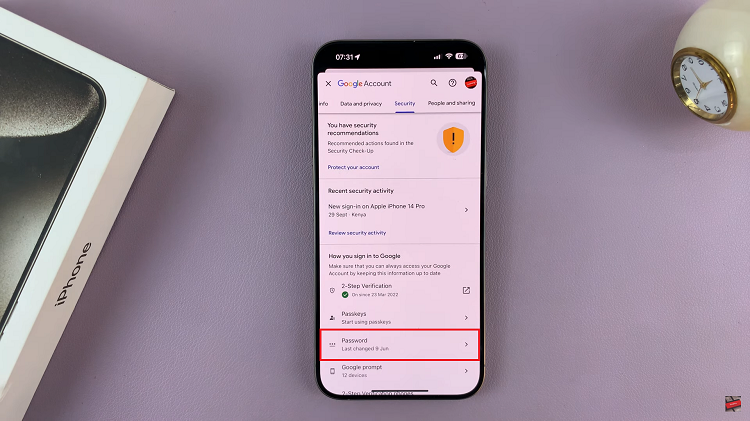 After confirming your current password, you'll be prompted to enter your new password. Make sure to create a strong and unique password that combines letters, numbers, and special characters. Re-enter the new password to confirm it.
Once you've entered and confirmed your new password, tap the "Change Password" button to save your changes.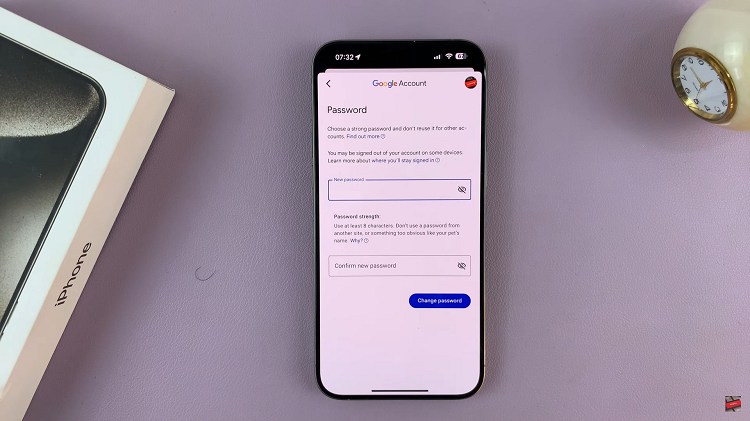 By following the steps outlined in this guide, you can ensure that your Google account remains protected from unauthorized access and potential security breaches. Let us know in the comment section below if you have any questions or suggestions.
Read: How To Enable Two-Step Verification PIN For WhatsApp Account