Your Facebook username is the name that appears in the URL of your Facebook profile. It helps others find you easily on Facebook. It also helps create a unique and direct link to your Facebook profile. This is different from changing a Facebook name.
If you manage Facebook pages meant for business, non-profits or any other purposes, your username helps people find your page easily.
You might want to change your Facebook username at a later date. Maybe your current profile username is too embarrassing or you need to re-brand your Facebook page.
How To Change Facebook Username
Log into your Facebook account using your PC or Mac. Click on the downward facing arrow at the top-right of the page. Click on Settings from the drop-down menu that appears.
On the settings page, search for the row reading Username which displays your current username. Click on Edit.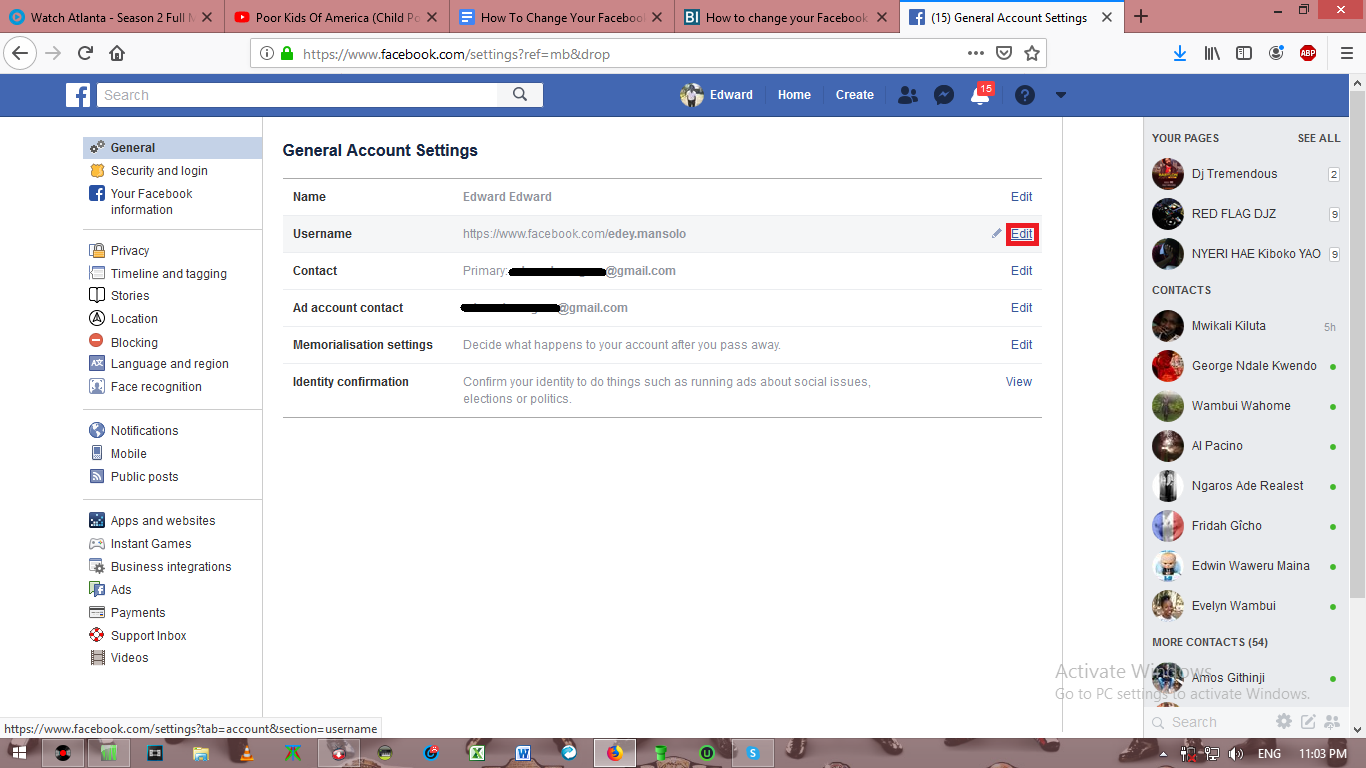 Enter your desired username (in case it is not available, an X colored red will appear along message reading Username is not Available).
Once you find a username that is available and you like it, click on the Save Changes option to change. Your username will also change your profile url.
How To Change Facebook Username [PAGE]
Open the Facebook page whose username you want to change
Click on About on the left-side of your page.
Click on the Edit option that is next to the section of your page's username.
Type your desired and available username and click on Create Username.
Your username will be set and anyone who has your earlier username can not access your profile or page using the old username.
How To change Facebook Username On Mobile
You can also change Facebook username from the comfort and convenience of your smartphone using the Facebook app on either Android or iOS.
Go to the menu of the Facebook app and select 'Account settings'. Once it opens, tap on General which will be the first option in the page.
Tap on Name text field and enter your new username and tap on Review Changes. Select the display option you wish. Enter your current password and tap on Save Changes and your username will be updated.
Also Read: How To Change Your Spotify Username