You may not be feeling so hot about your current eBay username or it may not be portraying the true nature of your current business.
This may lead to your wanting to change it. Let me show you how to.
How To Change An eBay Username
On your browser, go to eBay.com and click on Sign in.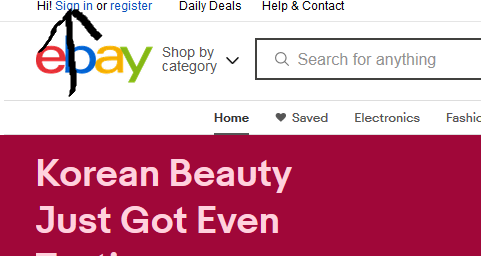 Input your login details and once your home page opens, click on the Account menu.
Under Account menu, you will see the Personal Information link. Under this, click on the Edit option located next to your username.
From here, you can change your User ID.
Remember to choose a username that you will not easily forget and that paints a clear picture of what your business is all about.