Instagram Stories have become a popular way to share moments, updates, and creative content with your followers. One way to make your stories stand out is by customizing the background color to match your branding, mood, or the overall aesthetics of your content.
Customizing the background color of your Instagram Stories can help your content look more appealing and professional. It allows you to create a cohesive visual experience that aligns with your personal brand or the message you want to convey.
In this article, we'll guide you through the steps to change the background color on your Instagram Stories.
Watch: How To Add Collaborator To An Instagram Post
To Change Background Color On Instagram Stories
First launch Instagram and swipe right to access the Stories. Alternatively, tap on the '+' icon then select "Story" to create an Instagram story. From here, find and select the image you'd like to use as your Instagram story.
Now, tap on the three dots in the upper right corner. From the menu that appears, tap on "Draw" and select a color from the color picker option. Now, long press on the screen to apply the color that you pick and tap on "Done."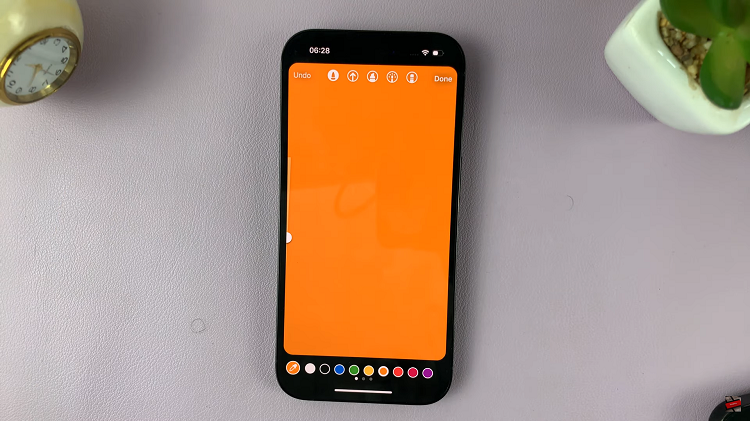 Now, tap on the Sticker icon, the second from the left. From the sticker menu, find the "Gallery" sticker and tap on it. Find the image you'd like and tap on it. Now, adjust the image size and any other edits you'd like to add to the photo.
Once satisfied, tap on "Done" and share the Instagram story with your audience. With these steps, you'll be able to create stories that capture attention and leave a lasting impression on your audience. Let us know in the comment section if you have any questions or suggestions.
Read: Google Drive Error: 'Can't Download The File Try Enabling Third-Party Cookies'