With its visual-centric platform and billions of users, Instagram has become a powerful tool for individuals, businesses, and creators to showcase their content to a global audience. One of the features that enhances this collaborative potential is the ability to add collaborators to your Instagram posts.
This feature enables multiple users to contribute to and engage with a single post, fostering creativity, partnership, and community interaction. Whether you're working on a project, promoting a product, or simply sharing moments with friends this feature is quite useful
In this article, you'll learn how to add a collaborator to an Instagram post.
Watch: How To Change Background Color On Instagram Stories
To Add Collaborator To An Instagram Post
First, launch the Instagram application and tap on the '+' icon to create a new post. Next, apply filters, add captions, and adjust settings as desired. Now, you'll see an option "Tag People" just below the caption.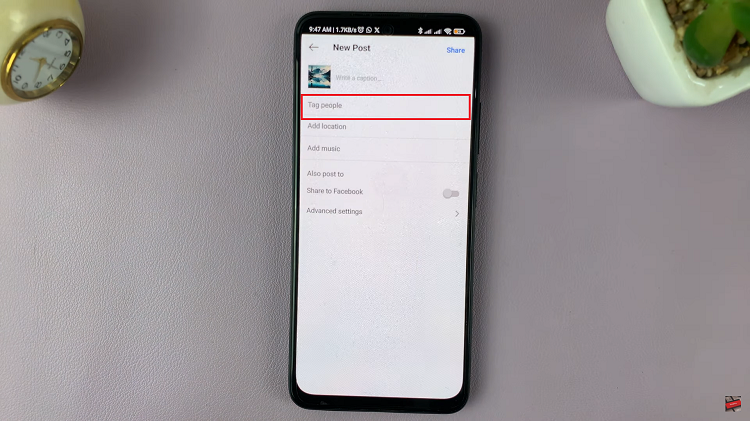 Tap on the "Tag People" option then select "Invite Collaborator." Now, search for the Instagram account or user that you'd like to add as a collaborator.
Once you find the user, tap on them then tap on the 'Tick' icon at the top right corner to save the changes. You can now proceed to complete your post by adding a location, hashtags, and any other relevant information. When you're ready, tap the "Share" button located at the top right corner of the screen.
Once the post is shared, your collaborator will receive a notification informing them that they've been tagged in your post. They can then view the post, engage with it, and even share it with their followers. And that's how to go about it. Let us know in the comment section below if you have any questions.