These guidelines outlay to you how you can add timestamps to the photos on your Samsung Galaxy S23's. I'm demonstrating this on the Galaxy S23 Ultra, but same instructions will apply for the Galaxy S23 and S23+.
Timestamps refer to the date and time the photo was taken on. You can add timestamps to photos on your Samsung galaxy S23's if you so wish and they will appear readily on the photo itself.
If you want to know the date and time the photo was taken, you can always find this in the Details section when you look at the photo or image. You don't really have to add this information on top the photo, though. But you can.
Read: How To Mute All Notification Sounds On Samsung Galaxy A14
Add Date and Time To Photos On Samsung Galaxy S23's
Go to the Camera app. Tap on the Settings icon on the top left-hand side.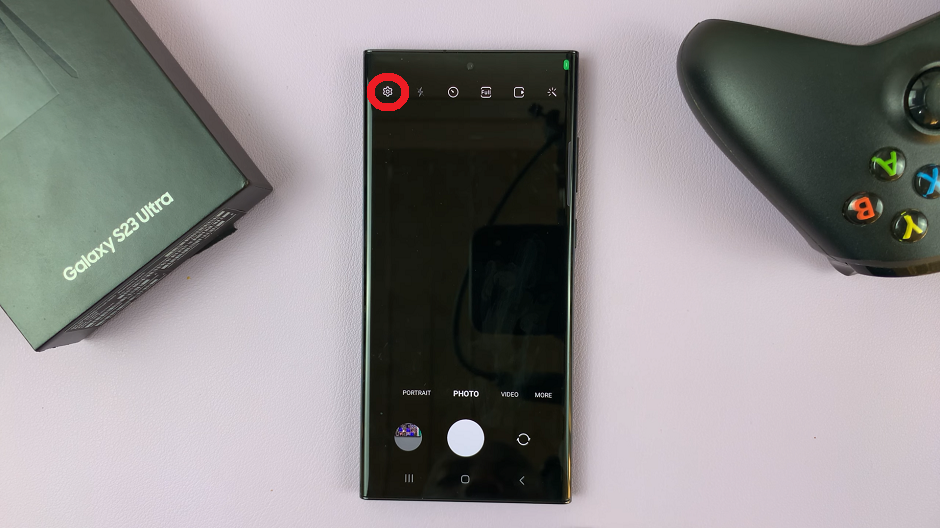 Select Watermark and enable it from the resulting page. You can also enable it from the previous one.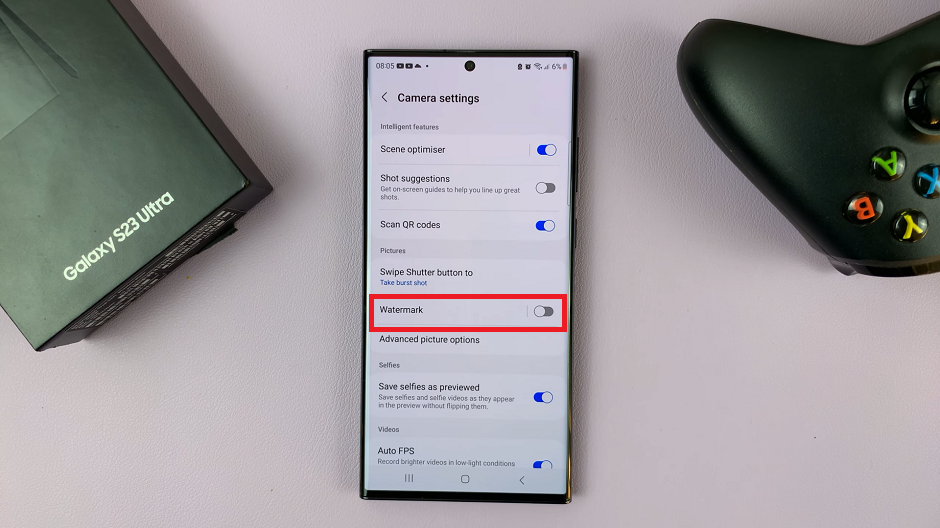 By default, the watermark shows the model name of the phone, in this case, the Samsung Galaxy S23 Ultra.
If you want it to show only the date and time, tap on the radial button to uncheck the Model Name option and leave the Date and Time option checked.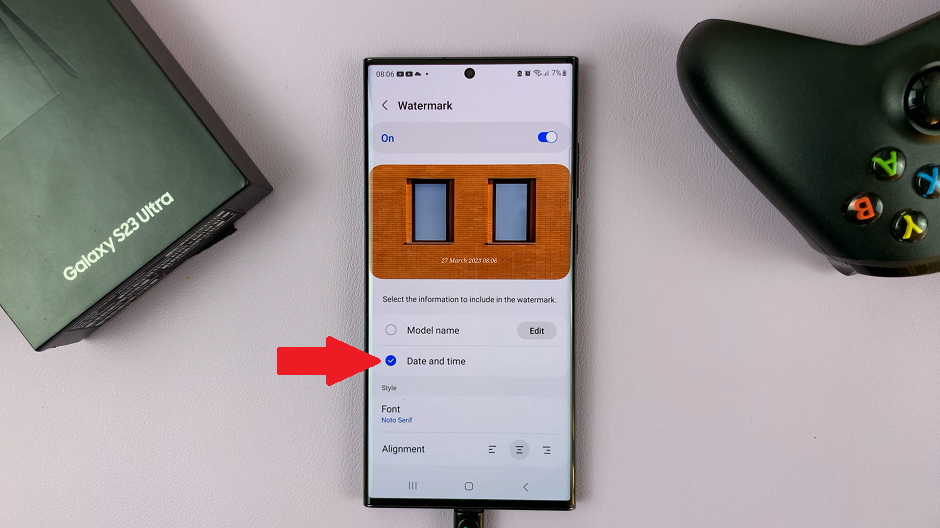 From this page, you can also change the font you want to use for the timestamp as well as the alignment. The alignment appears on the bottom left-hand side of the page, but you can choose to center or right align it.