If you no longer want your notifications to ring with a sound, you can turn them off. Mute all notification sounds on your Samsung Galaxy A14.
You can set your Galaxy A14 to ring with a bunch of pre-customized notification sounds, in addition to the vibration. You may only prefer to receive notifications with a vibration sound. Either way, notification sounds help us to know when we receive a message on our phones, whatever app it comes from. This is no different on your Samsung Galaxy A14.
Before deciding to mute all notification sounds on your Samsung Galaxy A14, it is important to be aware that you can also customize notification sounds for different apps. This will help you identify what app you're receiving a notification from.
Read: How To Set Custom App Notifications On Samsung Galaxy A14
Mute All Notification Sounds On Galaxy A14
But, if you want to mute all notification sounds, just go to Settings.
Find the Sounds and Vibration option. Tap on Notification Sound.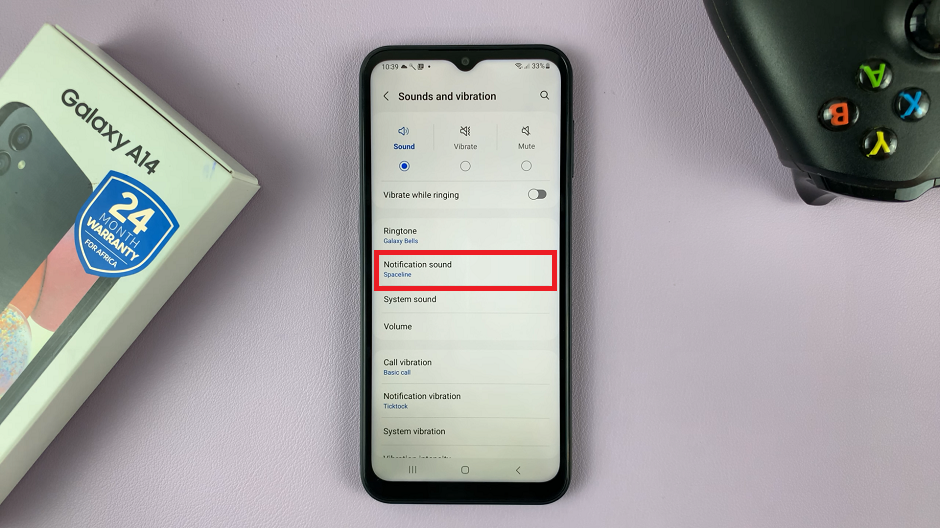 Use the slider at the top of the menu to turn the sound all the way down, until the sound icon appears with a / over the bell icon. This will now mean that anytime you receive a notification, it will now only vibrate without a ring or a sound, even if you had set one.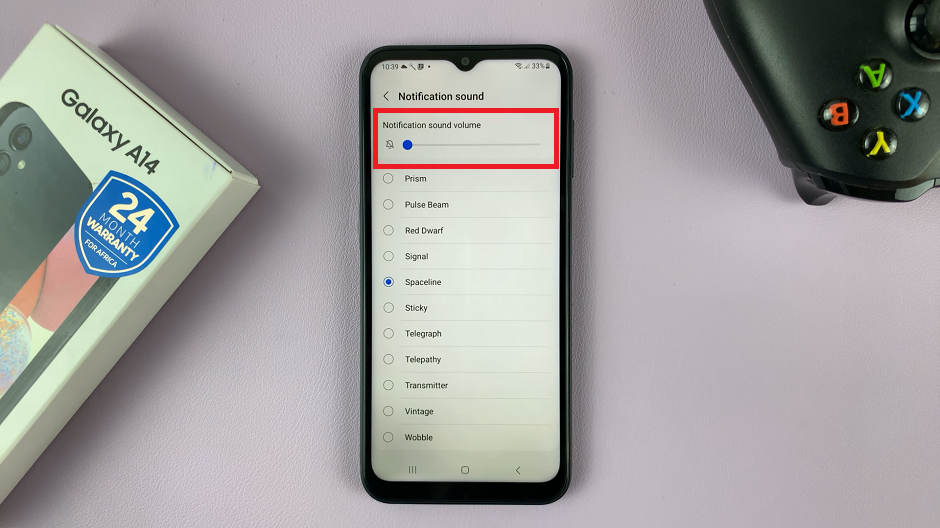 If you have another SIM card on a dual SIM Samsung Galaxy A14, you will need to repeat these same instructions on the other SIM card as well.
Watch: How To Mute All Notification Sounds On Samsung Galaxy S23's