If you constantly mute incoming calls on your phone, then you might want to try the flip to mute calls option on your Samsung Galaxy A14. On the Samsung Galaxy A14, it is called Turn Over to Mute.
This option enables you to mute an incoming call by flipping it over so that the screen faces down. You can flip it over completely to have it lie face down, as the thumbnail above suggests.
You can also flip it over and once it mutes, turn it back to the screen facing up. Both these methods should work to silence an incoming call quickly.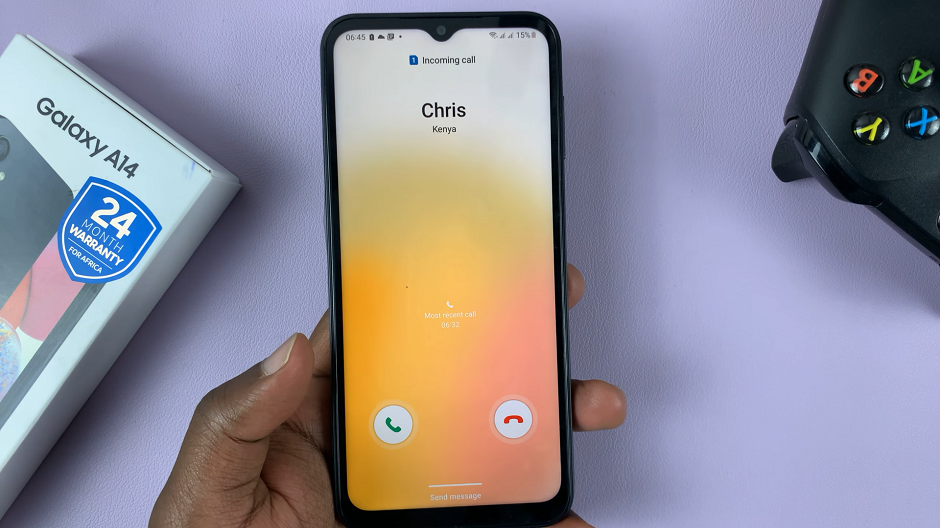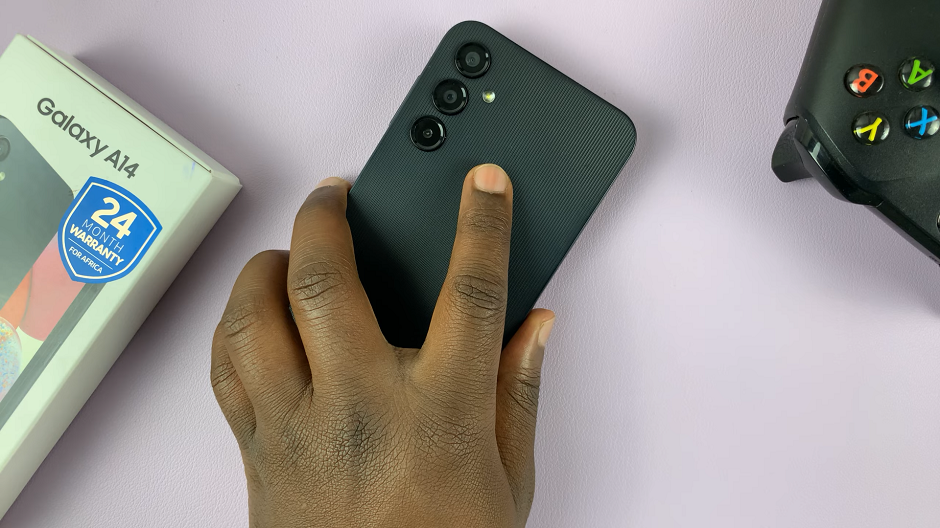 Watch: How To Enable / Disable Lock Screen Sound On Samsung Galaxy S23's
Flip To Mute Incoming Calls On Galaxy A14
This option isn't privy only to Samsung phones, but a majority of modern Android phones as well. However, it has to be enabled before it can be used.
Just go to the Settings app on your Galaxy A14. Scroll to find Advanced Features.
Under Advanced Features, tap on Motions and Gestures.
Locate the Turn Over to Mute option and enable it by toggling the option ON.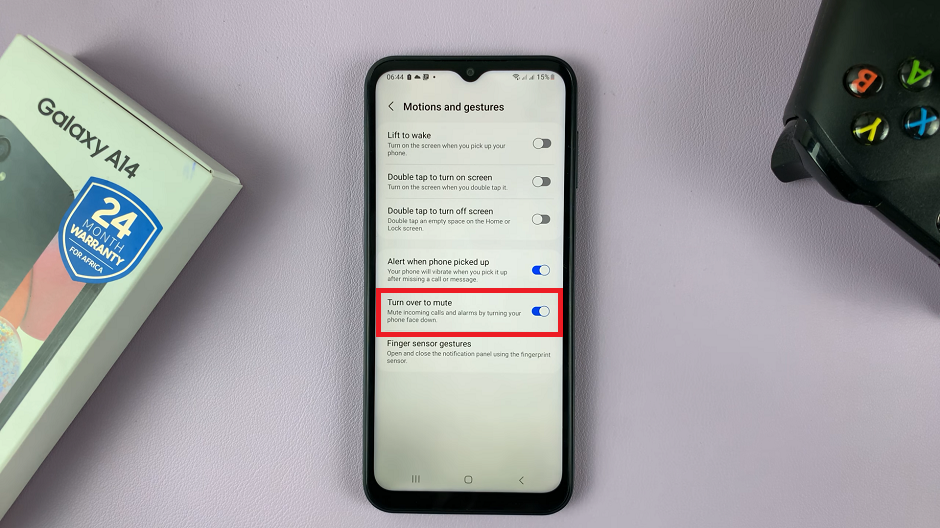 On other Android phones, this option is called Flip to mute, but it may go by another name also.
Read: How To Turn Off Notification Sounds During Call On Galaxy A14