Adding your mobile number to your Roblox account is not necessary, but it has good benefits. The main reason to add a phone number is to recover your account. If you have forgotten your password or maybe someone hacked into your account, you will easily get back by receiving SMS security codes.
You can add a number to your phone if you're 13 years and above due to the Children's Online Privacy Protection Act. also, you can have only one Roblox account per phone number, meaning if you have multiple accounts you need to select one.
Steps to Add Number to Roblox Account
First, launch your Roblox app on your mobile device or Roblox website and log in to your account if you aren't logged in. on the top right corner of the screen click on the Settings (gear icon) if, on mobile, the settings are on the bottom right.
A page will open and display your account information. On the right side, click on Add Phone option. Choose your country code and enter your phone number. For this, you'll need a valid number. Type in your Roblox password and click Add phone.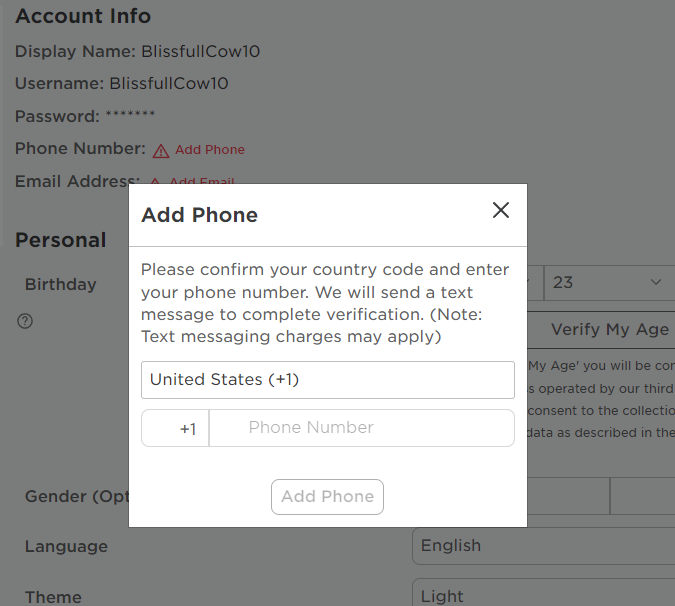 You will need to verify your ownership of the phone number. Roblox will send you a 6 digit code via SMS. Once you receive the code, enter it in the text box and click on Verify to confirm your number.
If you have any questions, please leave them at the comment section below.