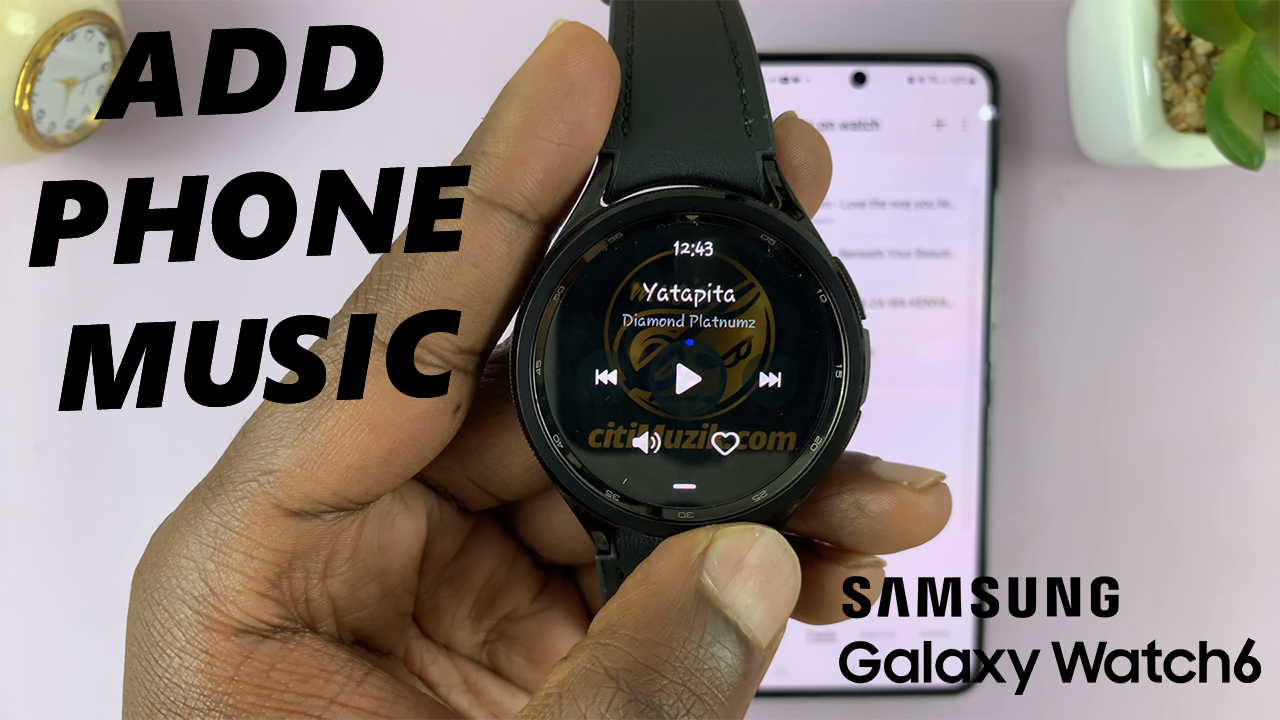 In this article, we will guide you through the simple process to add music to your Samsung Galaxy Watch 6/6 Classic from your phone.
The Samsung Galaxy Watch 6 and 6 Classic are not only sleek and stylish wristwear but also powerful smartwatches equipped with a range of features to enhance your daily life. One of the standout features is the ability to play music directly from the watch itself.
You'll be able to play music that is on your phone on your watch, once you add the tracks to your phone.
Read: How To Remove Lock Screen PIN On Samsung Galaxy Watch 6/6 Classic
Add Music To Samsung Galaxy Watch 6/6 Classic From Phone
The first step in transferring music to your Galaxy Watch 6/6 Classic is to ensure that your smartwatch is properly paired with your smartphone. This can be done through the Samsung Wearable app, available on both Android and iOS platforms. Follow the on-screen prompts to establish a seamless connection between your devices.
Once your devices are paired, decide where you want to source your music. You can either transfer existing files from your phone's storage or stream from a compatible music app.
Ensure that the music is in a compatible format for your Galaxy Watch and is in the Audio or Music file in your phone's storage.
If you're transferring music from your phone's storage, open the Samsung Wearable app and scroll down to the Manage Content section.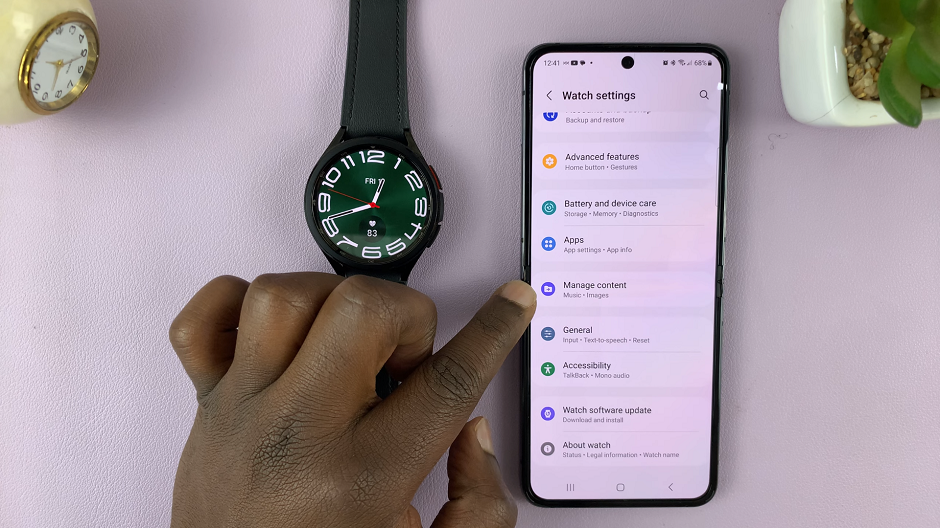 Navigate to the Music section, and tap on Tracks on watch. Here, you'll find a list of songs that you've already added. By default, there's only one song available Over the Horizon by Samsung.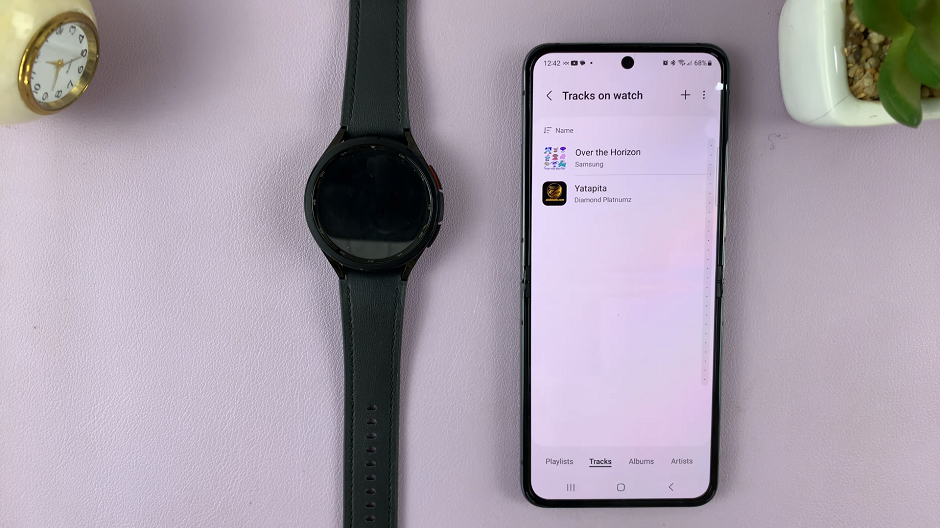 To add more songs or music, tap on the + symbol. Next, select the songs or music you want on your watch. Then tap on Add to Watch.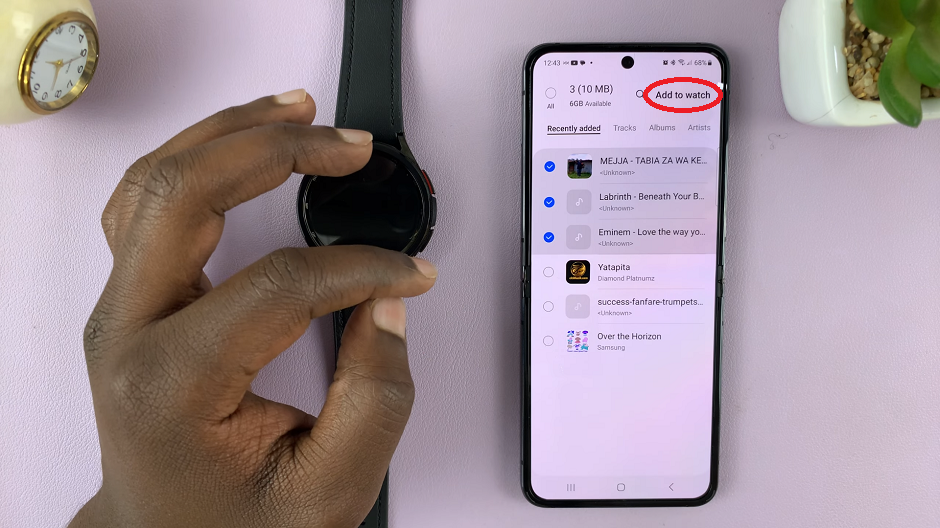 The app will guide you through the transfer process, which typically takes only a few moments. The tracks will be added to your watch.
For streaming services, make sure you have the respective app installed on both your phone and Galaxy Watch. Log in to your account on both devices, and you'll be able to access your playlists and favorite tracks directly on your watch.
Enjoy Music On Your Watch
With your music now on your Samsung Galaxy Watch 6/6 Classic, you're ready to enjoy your favorite tunes. Wherever you go, you will not need for your phone.
Simply go to the apps menu nd find the music app, characterized by a clef symbol. Tap on the music app, swipe up and tap on Library.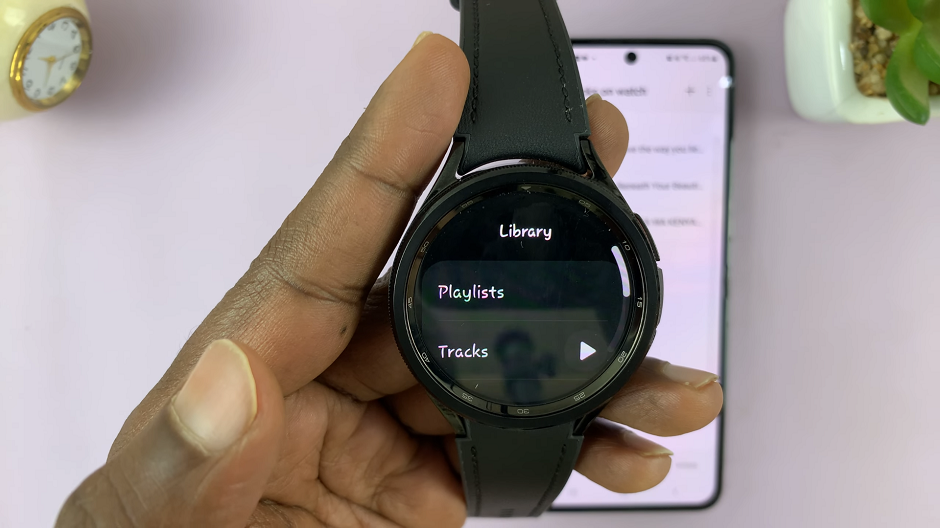 Finally, go to Tracks and your music that you've added should be listed there. Select any track you want to play, and it will be played on your watch.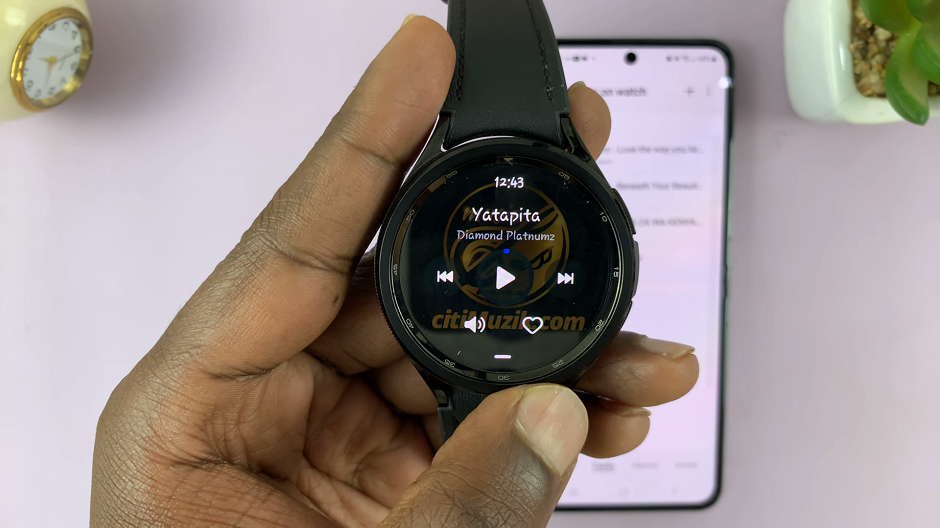 Whether you're going for a run, hitting the gym, or just relaxing, having your favorite tracks at your fingertips is a game-changer.
By following these simple steps, you can unlock the full potential of your Galaxy Watch 6/6 Classic. Elevate your listening experience. So, go ahead, sync your music, and enjoy a seamless and immersive musical journey with your Samsung smartwatch.
Watch: Samsung Galaxy Watch 6 Classic vs Apple Watch Series 8 – Sleep Tracking