If you own a Google Pixel Tablet and need to share your device with others, adding a new user profile is a seamless process that ensures everyone can enjoy a personalized experience.
In this article, we'll guide you through the step-by-step process on how to add a user on your Google Pixel tablet.
Also Read: How To Switch Accounts On Google Play Store
How To Add a User On Google Pixel Tablet
To start, locate and open the "Settings" app on your Google Pixel Tablet. Once within the Settings app, scroll down the left panel until you spot the option labeled "System." Tap on it to access the system settings.
Within the System settings, look for the "Multiple User" option. Once found, tap on it. Before proceeding, ensure that the "Allow Users" feature is enabled within the Multiple User settings. Once confirmed, select the "Add User" option.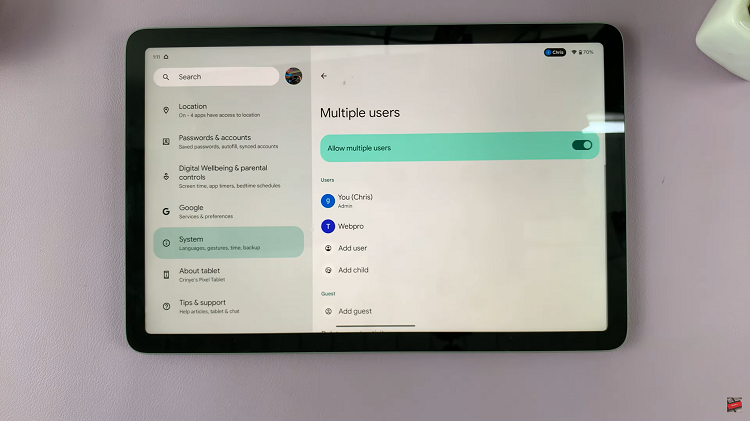 Now, enter the desired username and tap "OK." This action takes you to a page where you can choose to switch to the newly created user account allowing you to continue the setup process.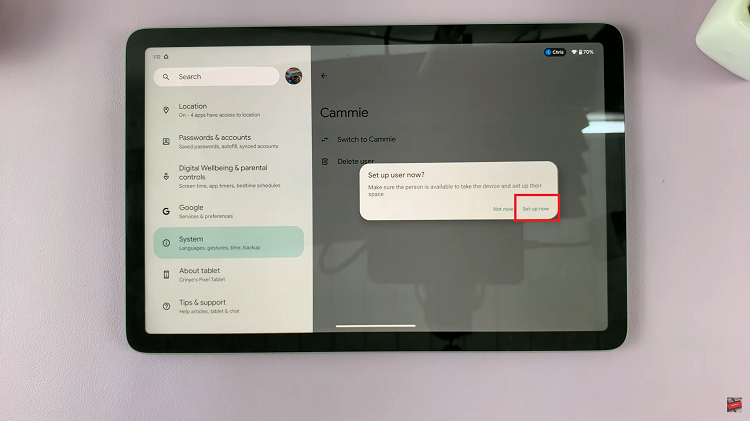 Follow the on-screen instructions, which may prompt you to sign in with an existing Google account or establish a fresh one. For added convenience and security, consider registering a fingerprint for the new user account. By doing so, you ensure limited access to the account its registered on.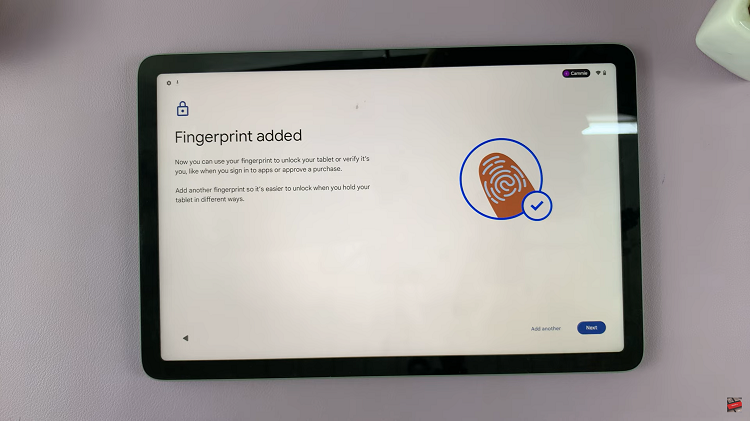 To fortify the new user profile's security, create a unique PIN. Enter the chosen PIN and confirm it. Switching between user profiles is now a breeze – simply tap the user icon in the upper right corner. Choose the desired user profile, and voila!
Watch: How To Delete Instagram Post