The Google Play Store is a hub of digital content, offering a plethora of apps, games, movies, books, and more. To access this vast repository of content, many users have multiple Google accounts linked to their devices.
Having multiple Google accounts can be convenient for various reasons, such as separating work and personal content, managing family accounts, or accessing content from different regions.
Switching between these accounts on the Google Play Store can sometimes be confusing, but this guide aims to make the process clear and straightforward. Here are the steps to switch accounts on Google Play Store.
Watch: How To Switch Between Gestures & On-Screen Buttons On Google Pixel Tablet
To Switch Accounts On Google Play Store
Beforehand, you need to have added another Google account on your device. To do so, head to Settings > Accounts & Backup > Manage Accounts > Add Account.
Now, launch the Google Play Store and tap on the profile icon located at the top right corner of the screen.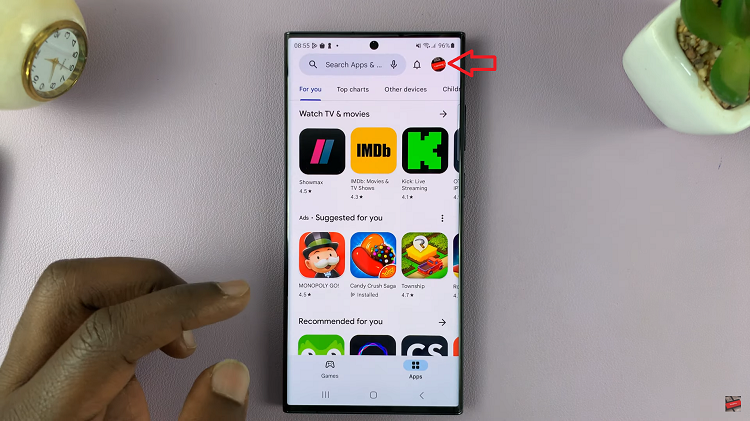 From the menu that appears, tap on the drop-down arrow icon next to it to reveal the other accounts. Next, choose the account you'd like to switch to and tap on it. This will switch between the different accounts that are on your device.
By following this step-by-step guide and keeping the provided tips in mind, you can navigate the Google Play Store with ease and switch between accounts effortlessly. Let us know in the comments section below if you have any questions or suggestions.
Read: How To Transfer Photos & Videos From Files To Photos App