In 2014, Google released a camera app called Google camera that any user with Android version 4.4 could install. The app was a huge improvement compared to the native stock android camera app on any Android run device.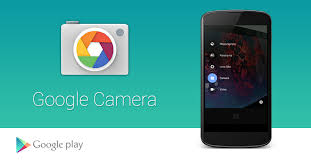 The Google camera app changed the way we took photos in 2014. Introducing a new GUI,  different high resolution mode and several other features that made it a superior camera app. Life Hacker even wrote on how to get the most out of the app. Read here:
The app has been pulled out of the play store. User's are now stuck with the Stock Android camera app or third party camera apps on the Play Store. You can download the APK file from a trusted source like APK Mirror but it will only work on Google's hardware.
Google removed the Google camera app from the Play store although it's still available for download unofficially through APK file distributing websites like APK Mirror. It is available for all Android devices running Android KitKat and later versions.
To install Google camera,  go to your trusted source of APK files and download the latest version. Install it like you would install any third party app.
So there you go. Google is making the Google camera app only for people using their operating system on their hardware. If you really liked the Google camera app, next time you want to buy a phone,  you should think about the Google Pixel; Apart from the camera app, it's a very good Android phone. The best in my opinion.
Also Read: The best phones of 2016