2016 has seen hundreds of smartphones being launched.  At this point, it's safe to say no other big player is launching a flagship before 2017 and therefore it's also a good time to look back at the best pieces of technology and workmanship we have seen in the smartphone industry over the past year.  This, ladies and gentlemen,  is the 2016 Smartphone awards courtesy of WebPro Education.
Although we have an overall best smartphone as voted by the WebPro staff,  we also have categories in the main features of interest for smartphones. Some phones might be winning in certain aspect and loosing in some;  and because you can't judge an elephant by it's ability to climb a tree,  it was important to highlight these features.
Best Big Phone:  Samsung Galaxy S7 Edge
With a 5.5″ display, this for me, is the best big phone of 2016. This flagship has been designed to take maximum advantage of it's huge size, of course with the extremely high resolution display with the edge display ability. This huge display is also complemented by the multi window capability that really makes it's size useful.  For it's huge size,  it also has a huge battery which of course helps in matters battery life.
Runner up: The LG V20 is also a huge phone.  Actually the display is 2 centimeters bigger that the winner in this category. This phone has a second screen at the top where you can view notifications while the main screen sleeps.
Best Small Phone:  Apple iPhone SE
The iPhone SE was launched in March and since then,  I haven't seen a better compact smartphone.  That is also because good smartphones are getting bigger and bigger.  4.4″ of display is all you are getting for an iPhone that boasts one of the best performance in the industry.  If you're looking for a compact smartphone,  start looking at this one.

Best Camera:  Google Pixel
Both flagships by Google i.e. Google Pixel and Google Pixel XL  take the best pictures you will see in a smartphone at the moment.  This is the best in every aspect of smartphone cameras.  The 12 MP camera takes very good HDR + photos in day light and low light situations.  The most detailed and sharp photos second to none in 2016.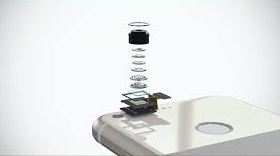 The next best camera in 2016 is the iPhone 7 plus. With the dual camera,  It's able to take extremely good wide angle photos with optical image stabilization capabilities. The iPhone 7 plus also takes good 4K videos,  probably the best.
NB:  The discontinued Samsung Galaxy note 7 and the Samsung Galaxy S7 Edge also have excellent cameras.
Best Battery Life: Motorolla Moto Z Play
Battery life you ave to admit, is every smartphone user's nightmare. The days we used to charge our feature phones once a week are long gone.  Now when you buy these modern day smartphones,  battery life is an important factor to consider.
The best battery life you will find so far is in the Motorolla Moto Z Play. This is very underrated phone in my opinion.  It rocks a 16MP camera,  3GB RAM and an Octa-core 2.0 GHz processor.  Those a very good specs by the way.  This gadget has a 3510mAh battery that should give you up to two days of heavy smartphone use.
Best Design:  Samsung Galaxy S7 Edge
It has the edge feature, removable storage, the corners are rounded,  it's water proof,  the colors are great.  There's so much to say about this phone's design and build. It is for me,  the best looking high end smartphone with all the great specs we know it has.

Best Smartphone of 2016
The Samsung Galaxy Note 7 had won my heart as the best overall smartphone of this year before it's battery problems began and the flagship had to be called off all together.   *sobs*
The Google Pixel is the best Android smartphone of 2016.  Manufactured by Google,  it was designed to make the most of their own operating system and the results are breath taking.  The user experience is very smooth, The processor is great,  the memory is great and the features work perfectly.
On the other hand,  Apple's iPhone 7 plus is their best product in 2016.  So many positive improvements including the controversial exclusion of the 3.5mm jack port. But all in all,  it's a brilliant piece of technology.
Therefore the best phone in 2016 goes to Google Pixel XL. And because I love iOS,  the iPhone 7 plus is my runner up.
Tell us what your best phone of 2016 was in the comments below.