Every year, we celebrate our Fathers; or do we? Father's day is on record as one of the most forgotten holidays. You can show your appreciation to your Father, or a Father near you with a gift.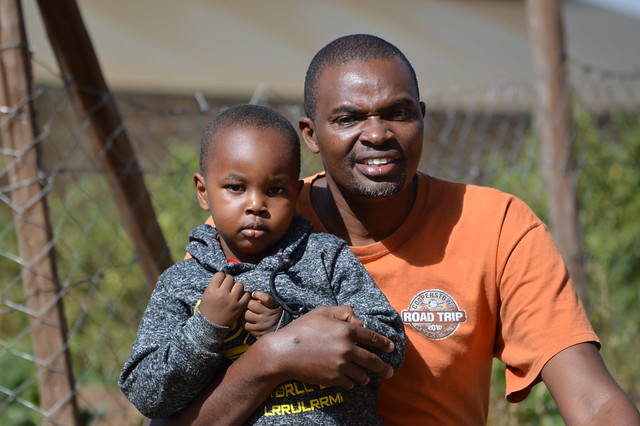 Most Dads try to look tech savvy while some actually are! So in this article, we have picked out the best inexpensive tech gifts you can get for your (or a) Dad. I've included purchase links to these products for your convenience.
These products are all under $50. It's usually the thought that counts! In each category, I have recommended the best gifts for Dad on amazon and in some, a runner up too!
Smart Home Security Camera
Fathers and home security are inseparable. And since it's 2019 and everything is 'Smart' why not get him an affordable home camera that can send live feed to his smartphone. That way, he can keep tabs on what's happening in the home when he's away for business or at work.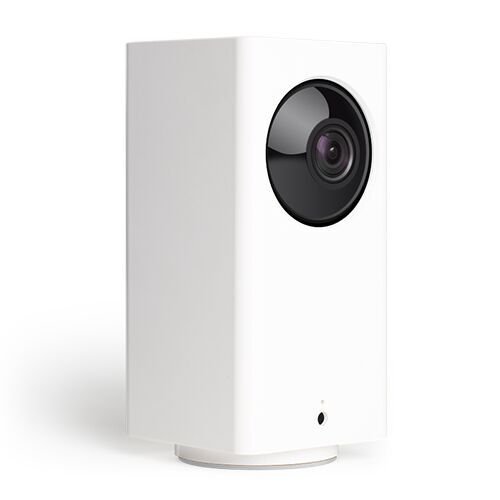 My favorite home security camera is the Wyze Cam Pan (See On Amazon). You'll be hard pressed to get better value for money. This camera sends a sharp 1080 live feed straight to your smartphone. Despite its bargain price, the Wyze Cam Pan gives you many of the same features you'll find in the more expensive home security cameras.  See it On Amazon.
The other alternative has to be the Xiaomi Mi Home Security Camera (See On amazon). This is a better known brand and it's easier to trust. This one is incredibly easy to set up and start using. Honestly,  it shares more or less the same features with the Wyze Cam Pan but this one has a name for itself. With motion detection,  a 120 degree field of view and local storage capabilities, it's almost everything you need in a smart home camera.  See it on Amazon.
Power Bank
There are many different names we give to these gadgets. But we all know what they are and their importance in providing power to charge devices in the absence of electricity outlet. Dads like their phones to be on all the time, even when they're out hunting or fishing.
Fortunately, there are power banks big enough within the $50 budget that can charge phones five or six times to full capacity on one charge.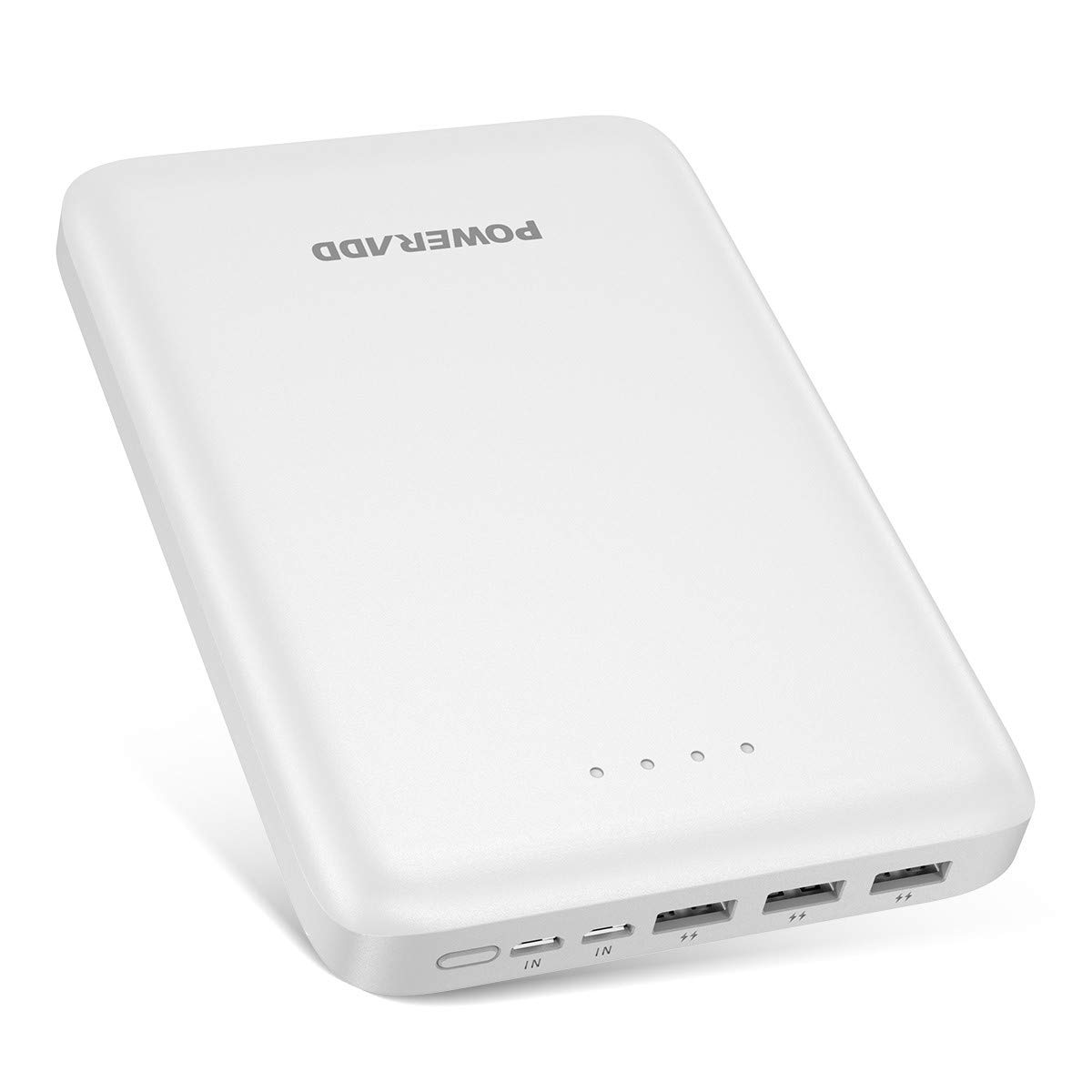 The PowerAdd Pilot Pro 3 (See On Amazon) is my personal favorite! A 30,000 mAH powerbank that can charge three gadgets at the same time. The capacity is big enough to charge a Type C laptop twice. It has dual inputs so you can fill it up with power in a very short time. It also supports fast charging and has the technology to determine your devices power limits so as not to damage. The most versatile powerbank under $50 in my opinion.
NB: If you suspect Dad will also forget to charge his power bank, you can think about a solar powered power bank (Amazon)! Just a thought!
Fitness Tracker
If Dad's all about fitness, why not get him some tech to help him track his progress. With a fitness tracker, he no longer has keep a hand written journal or log of his fitness activities, progress and targets.
A good fitness tracker is one that's compatible with both Android and iOS smartphones, and has the ability to measure most fitness parameters accurately.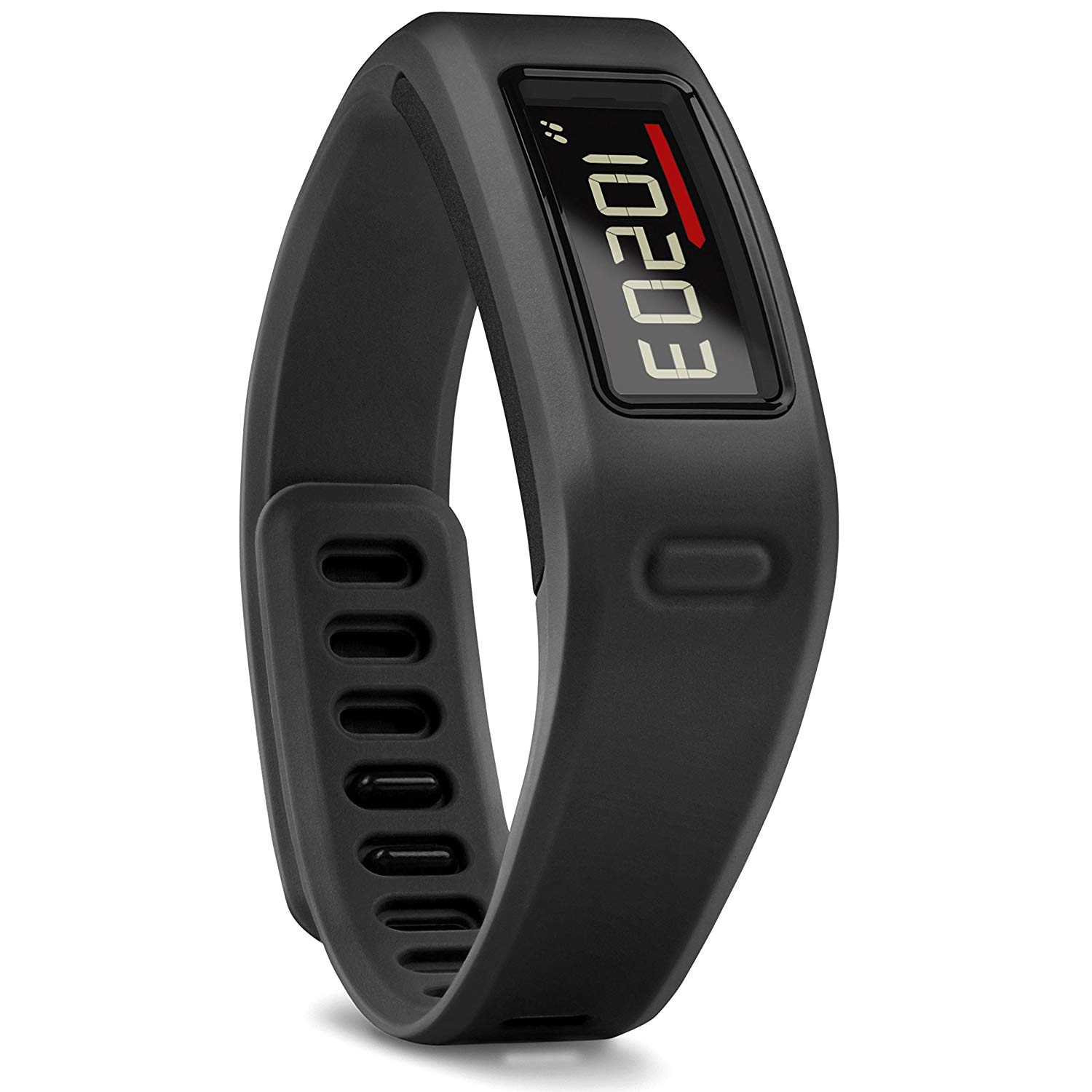 The Lintelek Fitness Tracker (See On Amazon) is the easiest tech gift to recommend in this price range. The fact that the battery can last long makes it perfect for Dads! It learns your patterns and fitness progress and helps set realistic new targets and fitness goals.
It's very light and comfortable on the wrist even when you keep it on all day. More so because it's also water resistant so you can take it swimming and to the shower. It's ideal for both young Dads and the old timers!
Cheaper fitness bands include the Xiaomi Mi Band 3.
Wireless In-car Bluetooth FM Transmitter:
Bluetooth technology is currently the gold standard for Wireless transmission of data. Most cars have a built in FM radio but sometimes Bluetooth can prove to be a long shot! But Bluetooth is important because it allows the driver to receive and make calls hands free and also play music from their phones wirelessly.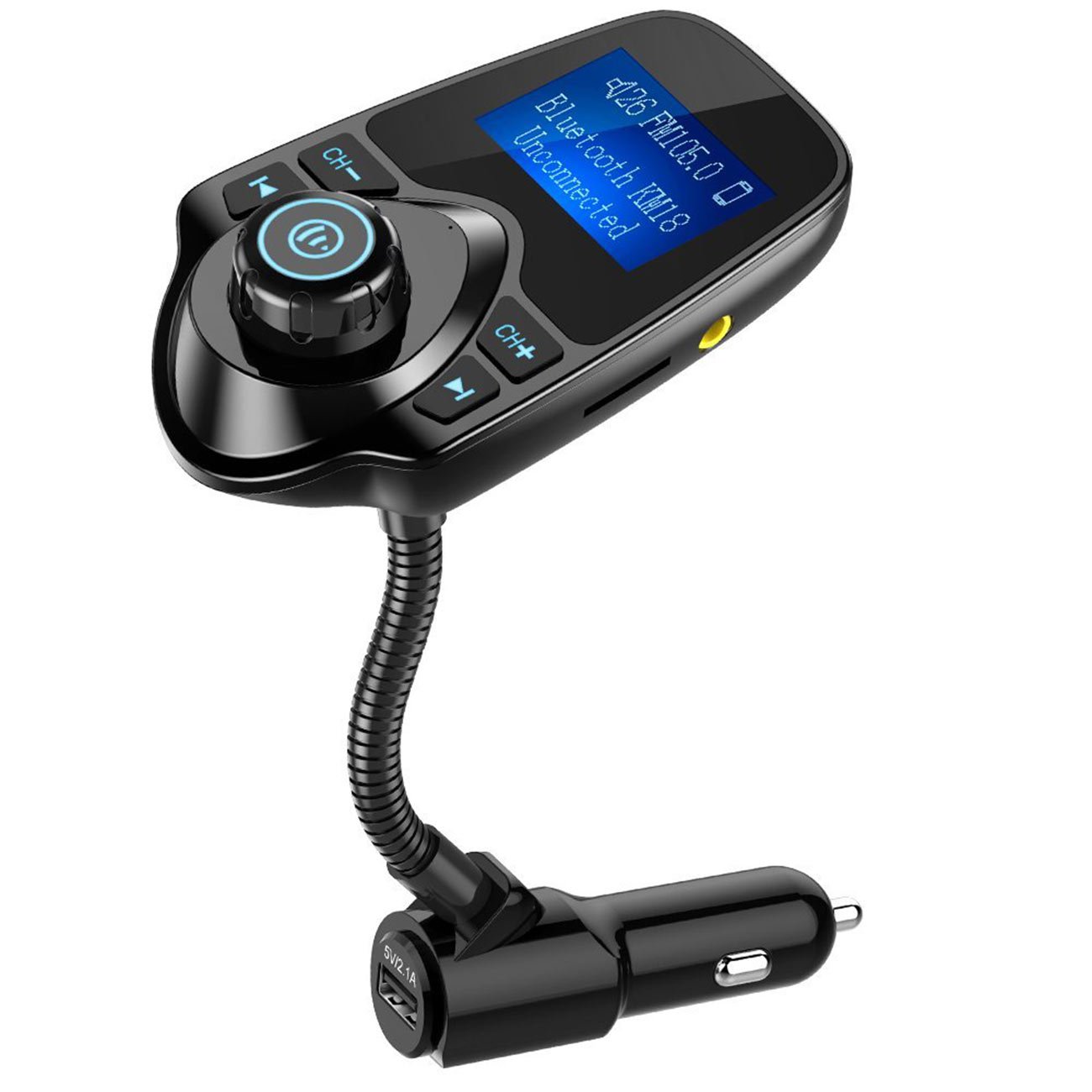 These In-car Bluetooth transmitters are generally inexpensive. The Nulaxy Bluetooth Car FM Transmitter (See On Amazon) takes the cake in this category. The huge display is an advantage especially for the old timers.  It's fitted with advanced noise reduction technology to give you the purest sound.
It also has a voltmeter and displays the car battery voltage on it's huge screen along with other data. You'll be hard pressed to find a better deal!
Portable Bluetooth Speaker
A Bluetooth speaker is very convenient. It lets you carry your music to places you never hought you'd carry it. It's much better than playing music through your smartphone's speakers. There'sa huge catalog of Bluetooth speakers on Amazon.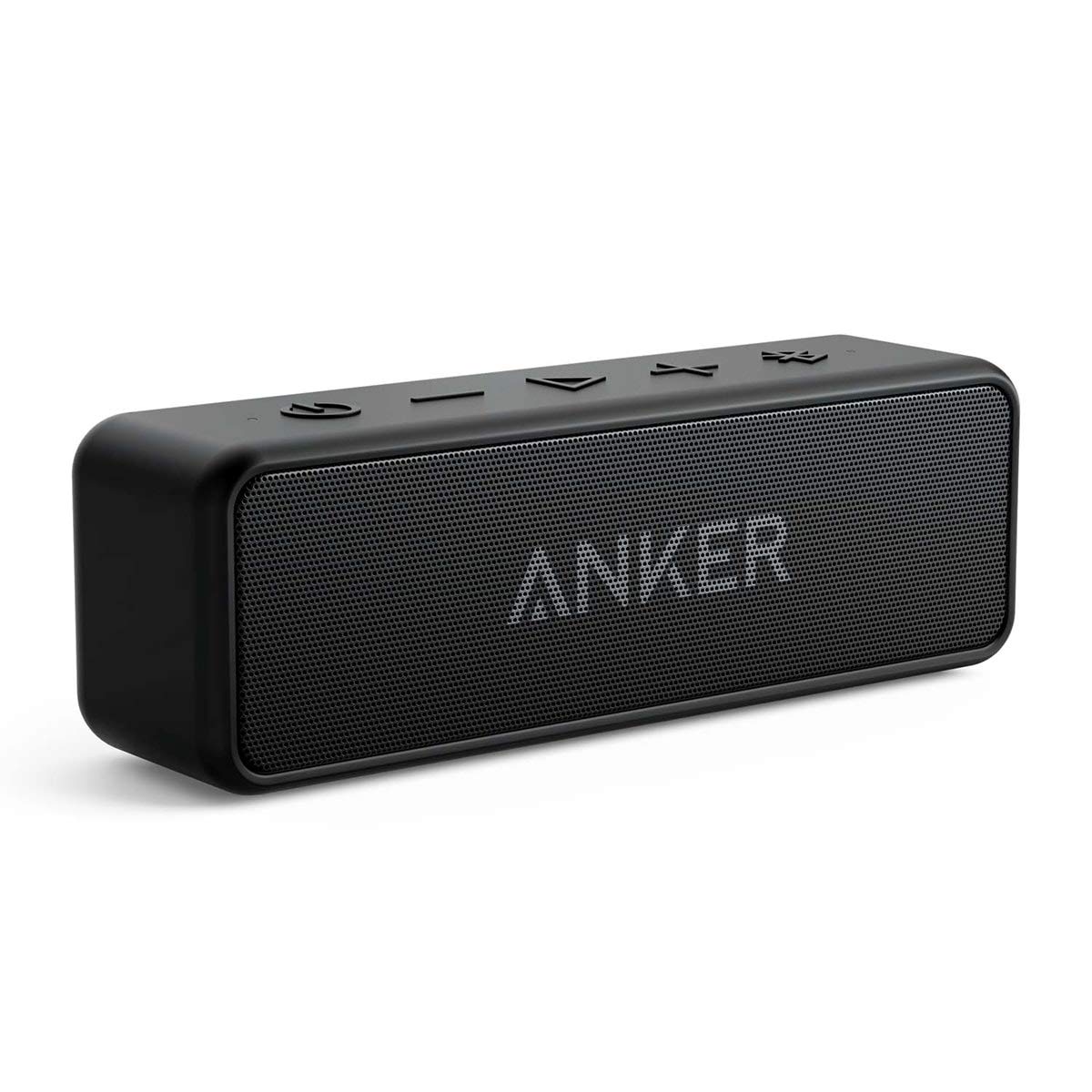 We went for sound quality,  portability and battery life as the main features to look for when finding one for Dad. We settled on Anker Soundcore 2 (Amazon) as the best Bluetooth speaker for Dads. It's very portable and has a rugged design which is great for durability.
With IP-X5 water resistance certification, 24 hour playtime battery and it's new bass Technology, it's hard to beat this speaker for the price it's going for. It's a manly Bluetooth speaker!
Smart Key Holder/Wireless Key Finder
If your Dad or a Dad near you keeps losing his keys, then he probably hasn't heard about smart Key holders that can help him find his keys in record time! A wireless Key finder is a small electronic gadget that you attach to your keys. Then you can use Bluetooth on your smartphone to locate the keys anytime you loose them.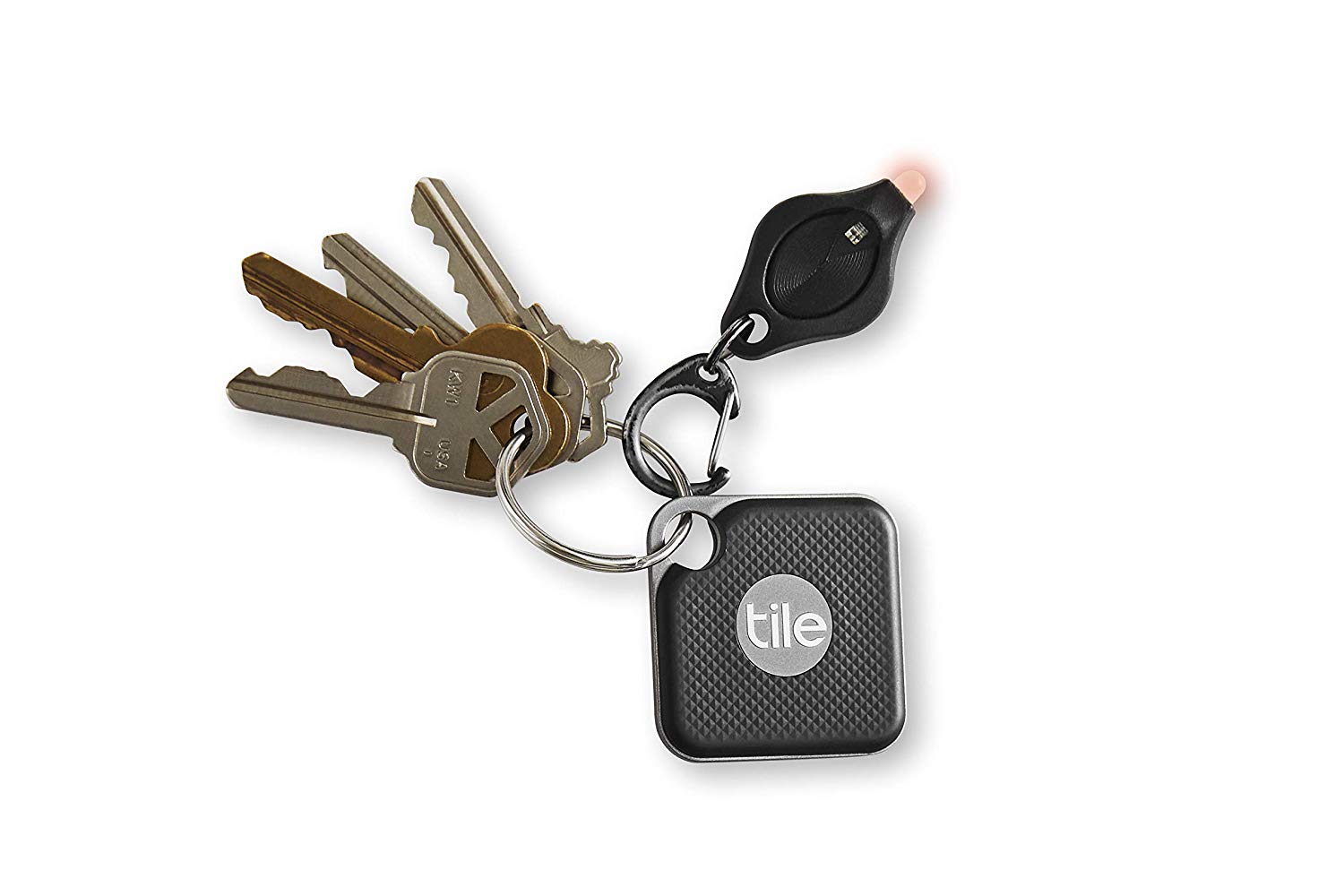 Tile Key finders are my personal favorite and also amazon's best selling key finders. The new Tile Pro (Amazon) and Tile mate(Amazon) key finders have a replaceable battery that lasts a year with Bluetooth continuously on.
Tile pro can be located at a range of about 200 ft while the Tile mate has a range of about 100ft. But since they both are below our price ceiling, I recommend the Pro. The Tile app is available for both android and iOS. The new gadgets are so thin, they'll even fit in a wallet.
Smart Speaker:
A smart speaker, in simplest terms, is a wireless speaker with integrated virtual assistant that you can talk to, ask questions and it's going to reply. You can check out a demonstration of Google's smart speaker in this Google Home Mini Review.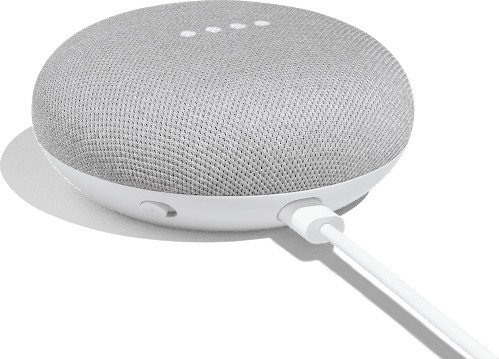 The Google Home mini ($49) is probably the smartest of them all because it uses Google's knowledge base which is second to none. It's also compatible with both iPhones and Android devices through the Google home app.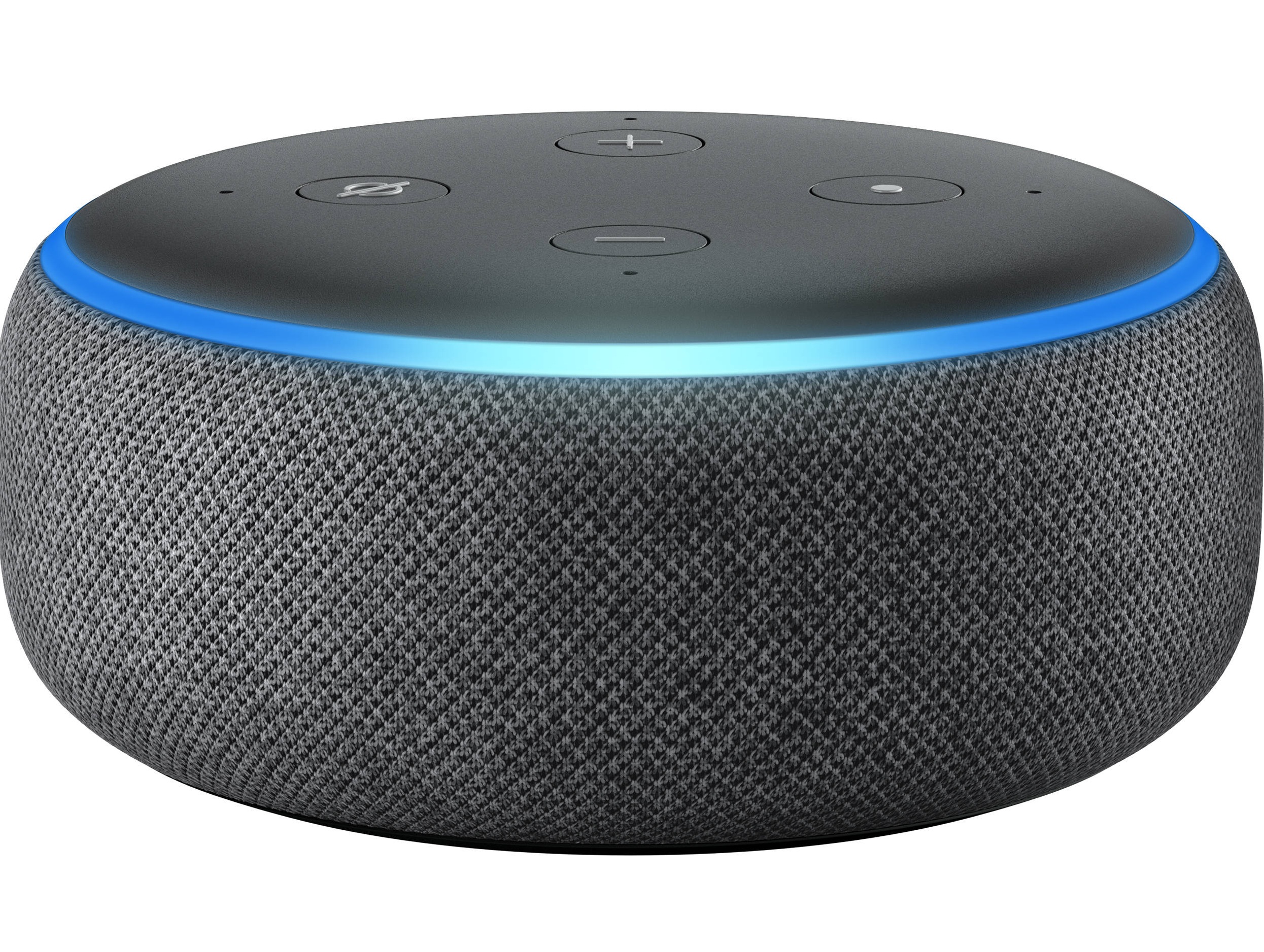 Amazon Echo dot (See On amazon) is Amazon's alternative with the famous 'Hey Alexa!' as the smart assistant. It's also a great smart speaker and a worthy alternative to Google Home. You can also use it to control other smart home appliances that have Alexa built in.
Of all tech gifts for Dad, this probably the most fun of them all,  You get to ask your assistant questions,  ask it to ply music, control the T.V, it's so much fun!
Fire 7 Tablet
It's already quite telling that we are even talking about a tablet in this price bracket. But the Amazon Fire tablet ($49) really makes a case for itself. This is amazon's hardware running Amazon's Fire OS 5.
Unfortunately, no Android or iOS here. But being Amazon's proprietary, the tablet offers a long list of apps and E-books from the kindle store; perfect for Dads that love to read.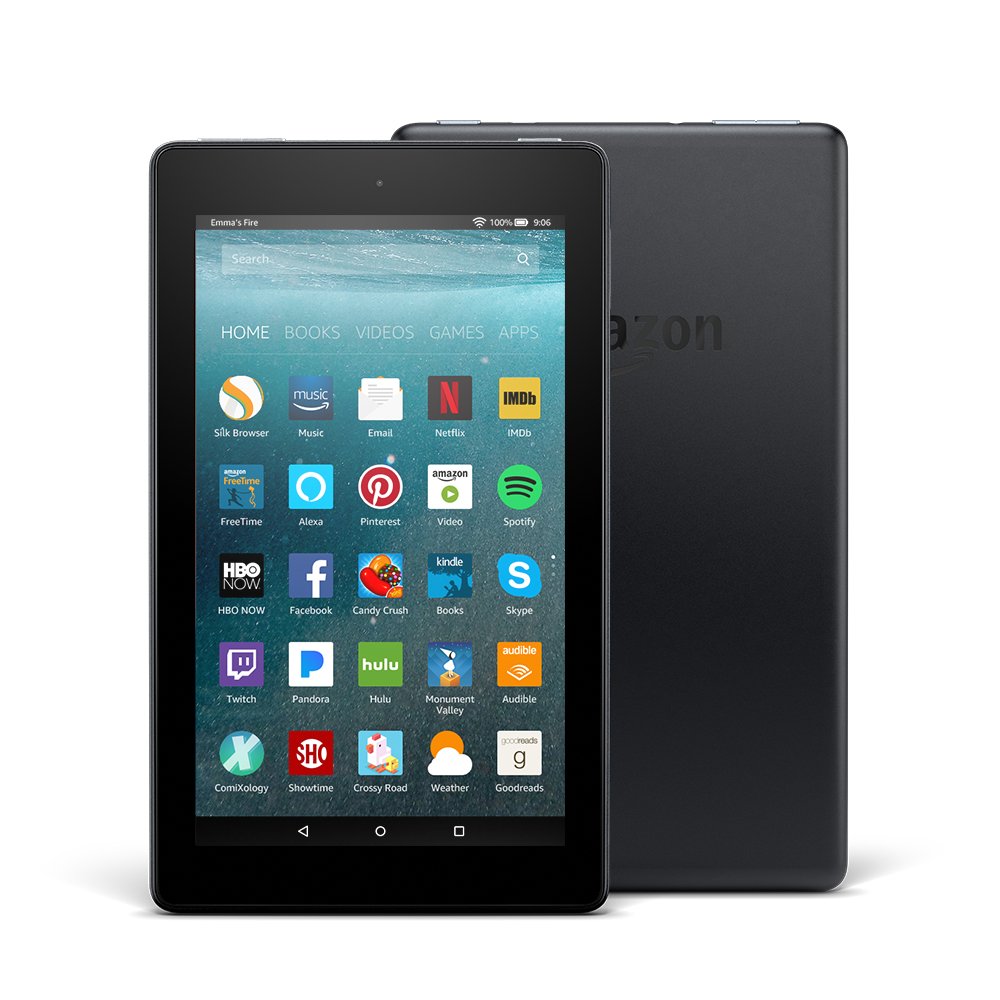 Under the hood, the specs are good enough for the price. A quadcore 1.3GHz processor paired with 1GB of RAM is enough to run everything you need. Two HD cameras are ideal recording videos and video calling on Skype. It has an IPS HD display with a resolution of 1024 x 600 pixels which is great for streaming on Netflix and other services like Hulu.
I have to state though, that Google apps like YouTube and Gmail are not available on the Fire OS for Amazon tablets. That's a major disappointment for lovers of the Google and iOS Ecosystems.
Smartphone Leather Case:
This is not exactly a tech product but an accessory for a tech product. I'm a firm believer in protecting expensive smartphones; especially with these new age smartphones with glass at the front and at the back.
FUN FACT: iPhone XS's back glass repair costs around $500!
With that in mind, If Dad has an expensive smartphone, he probably already has a case on it. But you can always upgrade for him with a leather case.
I have to admit that leather cases are not the safest, but they are thin and 'grippy'. They also don't make your phone heavy. They are enough to protect from normal drops and scuffs.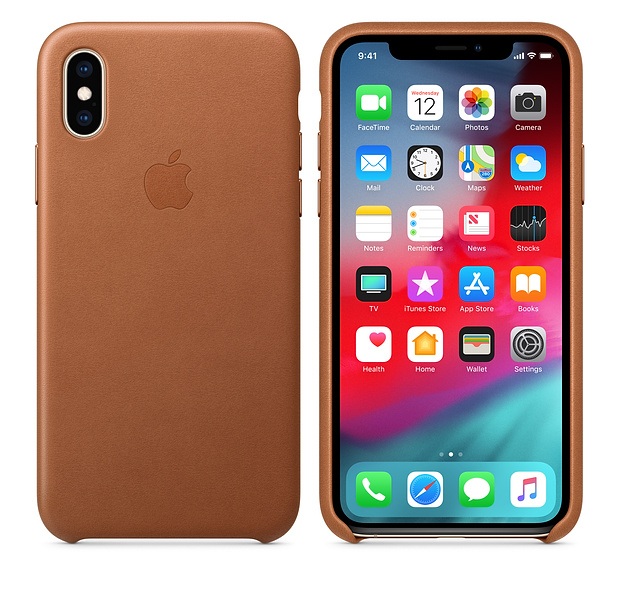 The main strength of leather cases is their aesthetics. They look and feel premium and don't mess around too much with the original design of the phone.
iPhone XS leather cases ($49) in particular come in different colors and they all look great! There's also a wide variety of Samsung leather cases (on Amazon) most of which are below our $50 price ceiling. You can also get leather cases for other high end smartphones like Google Pixel (Amazon), Huawei and Oneplus.
OBD Car Diagnostic Tool!
Nothing drives a man crazy than not knowing what's wrong with their car. The check engine light is a nightmare every time it comes on. Sometimes a trip to your local mechanic doesn't even get the problem resolved.
Fortunately, you can purchase an OBD-II Scanner for home use. These scanners hook up to a car's on board computer for self-diagnostics and reporting and can allow you to figure out what is wrong with your vehicle without taking it to an expensive mechanic.
If Dad's car is manufactured any time after 1996, chances are it has an OBD-II (On-board diagnostics II) port. Every car or truck on the road manufactured after 1996 is legally mandated to have one installed.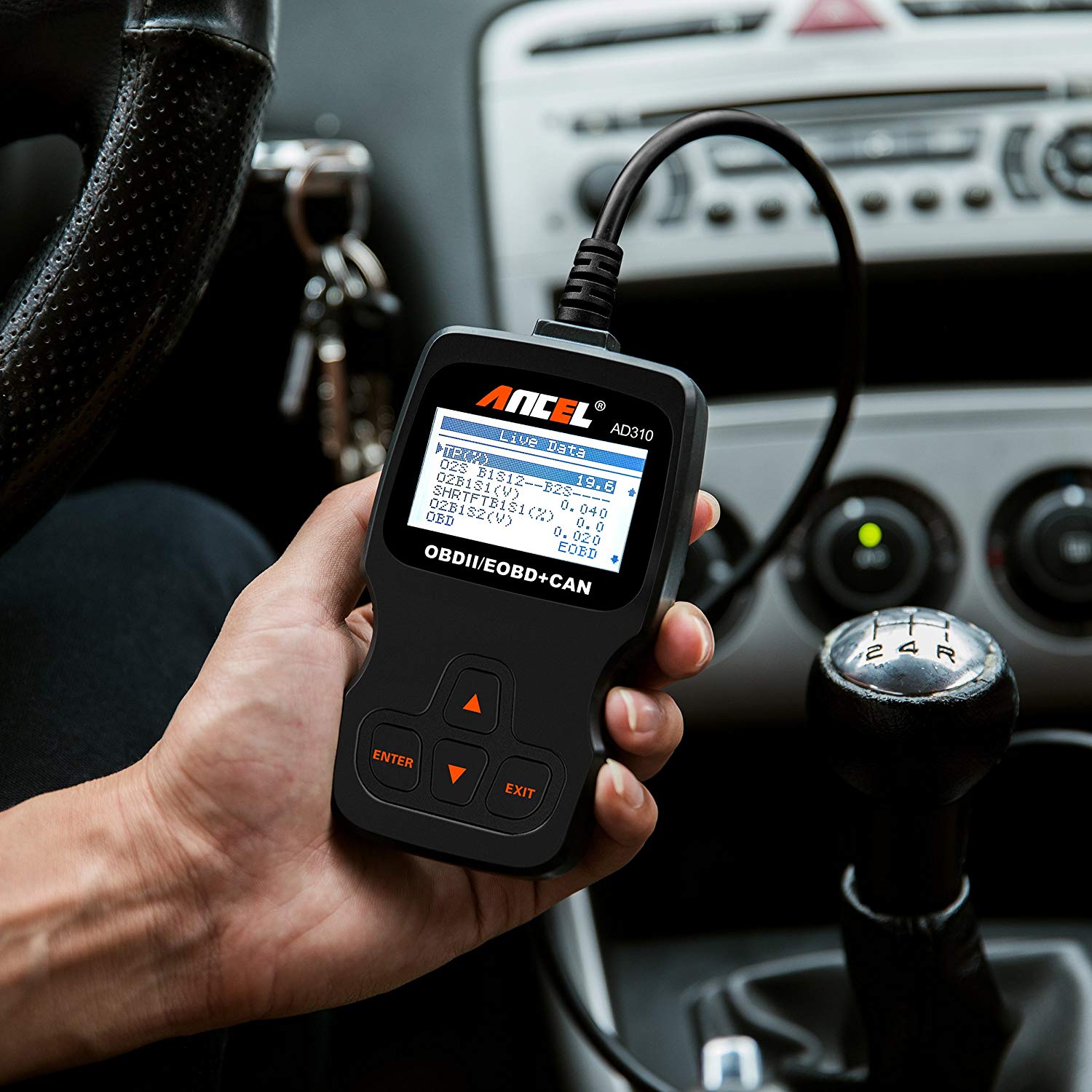 ANCEL AD310 Classic Enhanced Universal OBD II Scanner (See On Amazon) is our pick for this category. Plugging it in and clicking a few buttons will give you the card diagnostics report.
It's screen is big enough to display what the error codes mean. This helps to pin point the problem of the car. It comes with a 2. 5 feet long cable and made of a very thick flexible insulator.
Conclusion:
Our collection of Tech Gifts for Dad should not limit you! Simply go to Amazon and buy whatever you want to buy if you didn't get what you were looking for here! It's always the thought that counts the most! Fathers should be happy everyday!