Whether you want to call it Google's answer to Apple's FaceTime or not, Google Duo is here with us.  It's a sleek,  light weight 1-to-1 video calling app available for both Android and iOS users.
Download:
The application is free for download at both the Android and Apple stores.  At just less that 10MB in size,  it should take you a few minutes to download.  Once it's installed, you can launch it immediately.  You'll be required to enter your phone number and verify it.  Then you're good to go.
Design and Interface:
Google duo has a minimalist design and the interface is simple and clean. This is what we expected anyway from an 8MB video calling software.  All you need to get started is your phone number.
When you launch the application,  it immediately starts your front camera and displays a 'Video Call'  icon.  Tap on the icon to open the contacts and then you can select whoever you want to have a video chat with.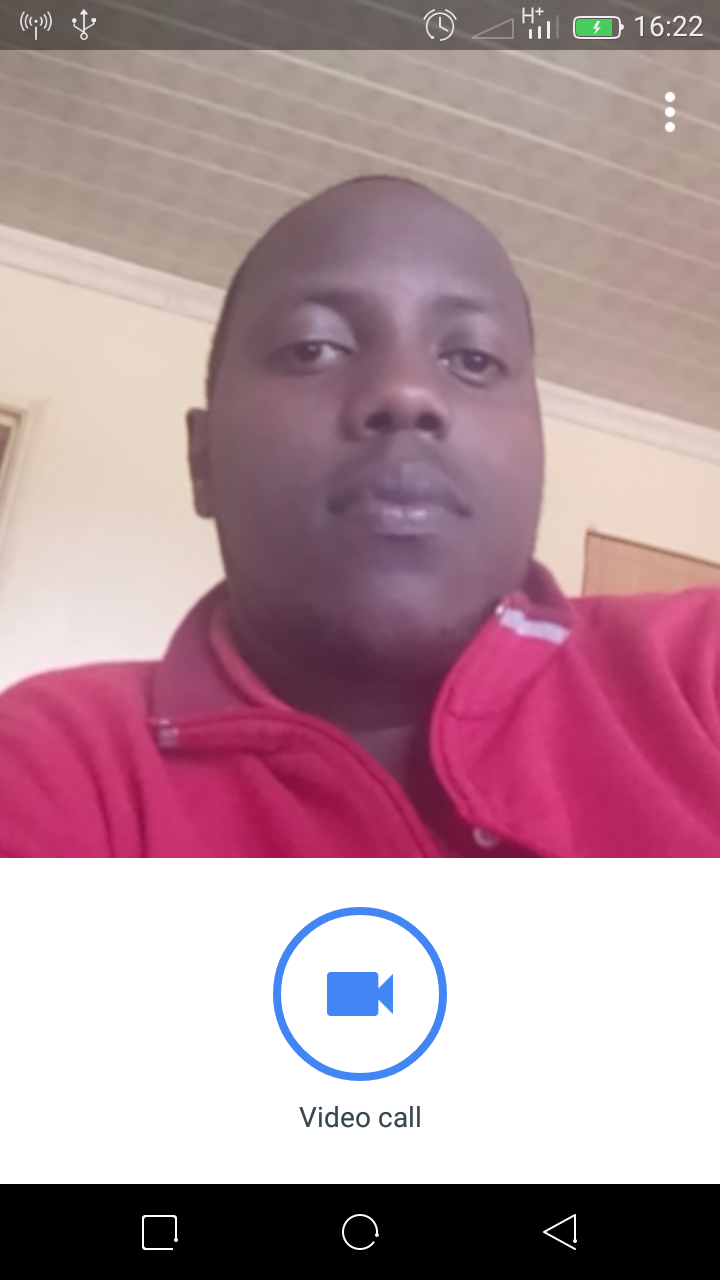 At the top right side is the app menu.  Tap on it to select either 'Settings'  or 'Help & Feedback'.  On the settings page,  you can toggle the vibration settings, turn Knock Knock on or off,  change your current phone number and block or unblock people.
Google Duo is fast and efficient.  It's design only allows it to have the core features and hence concentrate all the resources to the video call.  It will work and switch seamlessly between your data plan and Wi-fi. Unless you have connectivity issues, Google duo should be fast and it should give you crystal clear video and audio.
The best thing about Google Duo is that it's a cross platform app.  Android users can call Apple users and vice versa.  Unlike FaceTime that is exclusively for Apple users.
How Google Duo Works:
Google Duo works sort of like Whatsapp but this one is a video call application.  All you need to do is enter your phone number and verify it.  Then you can call people on your contacts list who have also installed Google Duo and have a video chat.
For contacts who have not installed Google Duo,  you will see 'INVITE"  next to their names when you try to call them.  When someone calls you on Google Duo,  you will just just answer the call to initiate the video call.  It will automatically start your front camera so that the caller can see you.
The Knock Knock Feature:
Knock knock is a feature of Google Duo that lets you see the video of the person calling you even before you pick up the call.  As your phone is ringing via Google Duo,  you'll be able to see the caller's video before you receive.  People you call will also see your video before they receive your call.  The knock knock feature can be turned off from the settings.
Every time you make a Google Duo call with thr Knock knock feature on, it will indicate the same on the screen.