Voice typing is a powerful feature that allows iPhone users to dictate text instead of manually typing it out. Whether you want to compose an email, write a note, or send a message, voice typing can significantly enhance your productivity and save you time.
However, for you to use this feature, you need to enable the "Dictation" option from the settings on your iPhone.
In this article, we'll guide you through the steps of using voice typing on your iPhone.
Also watch: How To Remove Gmail Account On iPhone
How To Use Voice Typing On iPhone
As mentioned beforehand, you need to enable the "Dictation" feature on your iPhone. To do so, go to "Settings">"General">"Keyboard". Next, scroll down and locate the "Enable Dictation" option. Tap on the toggle icon next to it to enable dictation.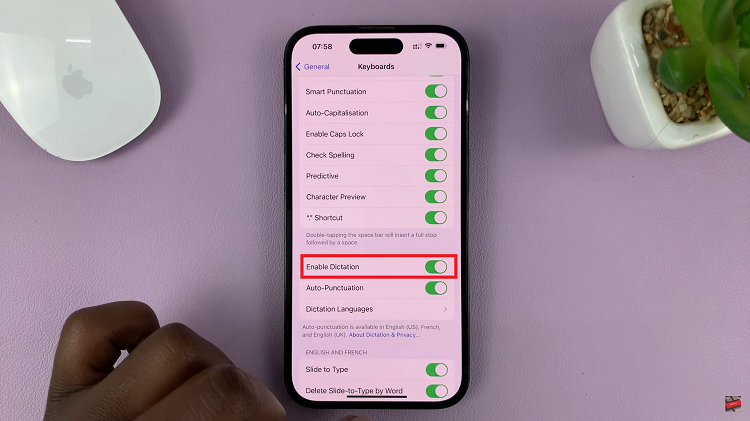 Afterward, open the application you'd like to use voice typing on. It might be Notes, Mail, or iMessage application. Next, tap on the text field to bring up the keyboard then tap on the "Microphone" icon on the bottom right corner.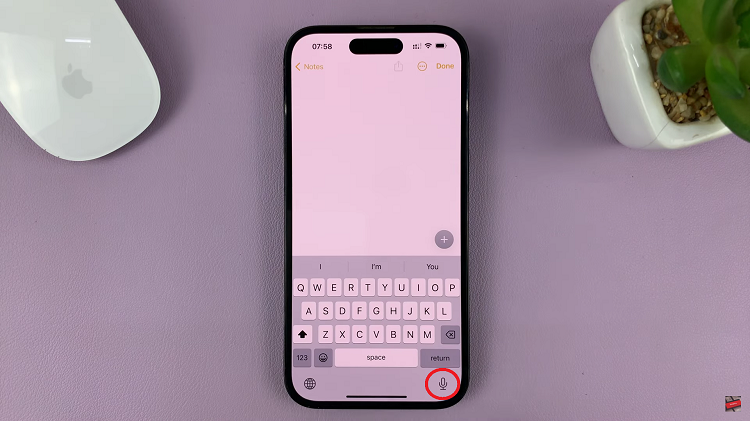 Now, you can start dictating your text. Remember to speak clearly and at a natural pace. After dictating, review the transcribed text on the screen. You can make any corrections that might be there.
By following these clear and concise steps, you can enable and utilize the voice typing feature on your iPhone keyboard seamlessly. Remember to speak clearly, use punctuation and formatting commands, and review and edit your text when necessary.
Read: How To Switch Clock Format On iPhone (12 and 24-Hour System)