You're probably already familiar with Incognito mode on your browser. It's called upon when you don't want your browser or even search engine to track or save your search and browsing activity.
Google maps saves your searches and tracks your location. Although you can delete that information, Google has introduced Google maps Incognito mode.
When using Google maps in incognito mode, your searches and activities on the app will not be saved. More importantly, location tracking will be turned off while you use the application.
To use Incognito mode in Google maps, simply launch the app on your smartphone, then tap on your profile icon in the upper right side and select 'Turn on Incognito mode'. Then tap on 'Close'. on the small pop up Window.
You'll know you're in incognito mode mode because the profile icon will be replaced by the Incognito mode icon. The blue dot that shows your location will be black when you're in Incognito mode.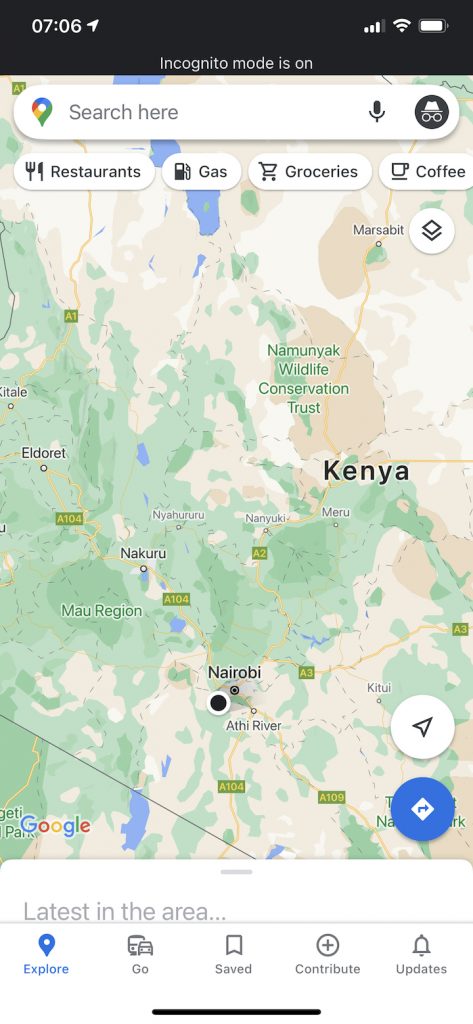 To turn off Incognito mode, simply follow the same steps and select 'Turn Off Incognito mode'.