Your iPhone can get paired with your iTunes account if you use it to make purchases or to subscribe to Apple services.
Let us go through how you can undo this.
How To Unsync An iPhone
Tap on Settings and under Your Name, tap on iTunes & App Store.
Tap your Apple ID and then tap on View Apple ID. If asked, sign in then scroll to iTunes in the iCloud section. Next, tap Remove this Device.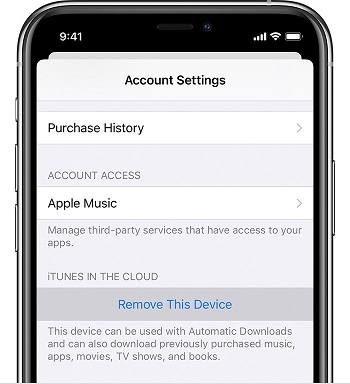 Your iPhone can also get synced to your computer via a USB cable, Wi-fi or iCloud.
To unsync your iPhone after USB and Wi-fi syncing, connect the iPhone to your computer. Open your iTunes and click on your iPhone in the Device options provided.
Uncheck the Sync box then select the Summary tab. Uncheck the checkbox for Sync This iPhone over Wifi and click on Apply to save your choice.
To unsync your iPhone after iCloud syncing, tap on Settings in the Home screen then select the iCloud option.
Turn syncing off here to ensure your iPhone content does not get paired with iCloud.