Yes, this feature is available on Facebook, however, there are a few points to note if you choose you would want it on your phone app or on your PC.
To use the feature on your PC, you will have to switch to New Facebook from the conventional Classic Facebook.
To switch, login to Facebook as usual and on your Status bar, located at the top of your page, click the arrow facing downwards to select Switch to New Facebook.
Once you have switched, again navigate to the arrow facing downwards and locate the Dark Mode option. Toggle the button next to it to switch the mode on.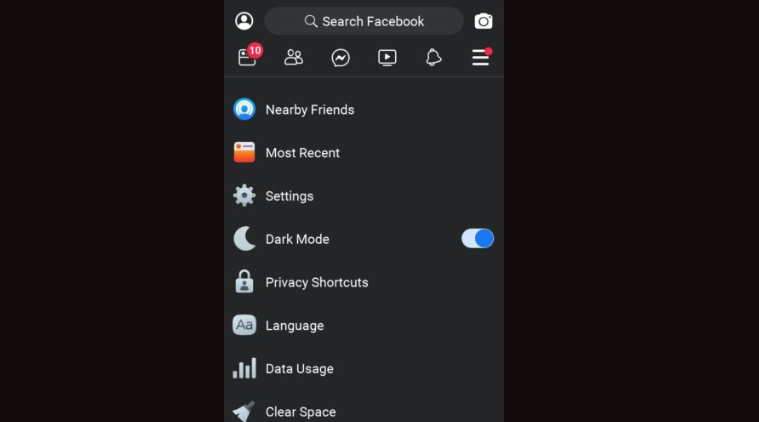 For iOS and Android users, you will have to download the Facebook Lite app first in order to enjoy this feature.
Once you have, log in as usual then tap your Profile picture located on the upper left hand corner of your screen.
A menu will appear, tap the Dark Mode option to switch it on.