Keeping your headphones clean ensures that you have good sound clarity and your chances of getting ear infections is lowered significantly.
Headphones get dirty from accumulation of ear wax, sweat and bacteria among other things. Let us now see how we can keep them clean.
How To Clean Headphones
You will need to be extra careful that as you clean your headphones, you do not spoil them. Where given, use manufacturer directions to clean them.
You will need the following supplies to do the cleaning:- Rubbing alcohol with 70% or more alcohol content, Q-tips or cotton balls, a soft damp cloth, a clean cloth or towel, a wooden toothpick, Adhesive, warm water and soap.
Over-The-Ear Headphones
First test the rubbing alcohol on a surface that is not visible to ensure that they will not get damaged.
If possible, remove the ear buds so you can reach the mesh underneath and use the soft damp cloth to clean away any dirt stuck to them and the headphones.
Dab the clean cloth or towel in the rubbing alcohol and clean the ear buds and headphones. To reach all the tiny unreachable corners, use a cotton ball or Q-tip dabbed in rubbing alcohol.
Be sure to clean any buttons, dials and remotes that you use with your headphones.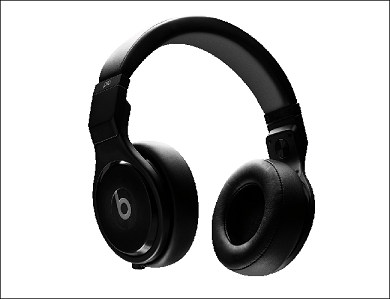 Clean the headphones completely especially on the surface where you touch them as you put them on or off.
Don't leave out the mesh on the speakers, any cables that come with the headphones plus the rubber grip close to the jack.
In-Your-Ear Headphones
If your headphone silicon ear-tips and foam covers are removable, remove them and clean them with warm soapy water.
Using a soft damp cloth, wipe the drivers and use your wooden toothpick(be careful with this) to remove any dirt or ear wax from the speaker mesh.
To clean the speaker mesh, warm up your adhesive in your hands and press it onto the speaker mesh. Pull the adhesive off quickly to remove any stuck on dirt.
Blu tack or an adhesive like it is ideal in this case.
Dab your clean cloth in rubbing alcohol and wipe down your drivers plus any sensors.
Using a Q-tip dipped in rubbing alcohol, clean up the speaker mesh to remove any bacteria that may be stuck in it.
Ensure that you use rubbing alcohol to wipe any cables, remotes and the rubber grip near the jack.
That should do it, your Over-the-ear and In-ear headphones should be clean now. Make sure to make this exercise a regular ritual.