Samsung Galaxy devices are renowned for their technological prowess and innovative features. They empower users with a plethora of options to tailor their device experience.
Among these options is the ability to activate or deactivate the screen saver—a feature that adds both visual flair and practicality to your device.
In this article, we'll guide you through the process on how to turn the screen saver on and off on your Samsung Galaxy S23 S23+ and S23 Ultra.
Also Read: How To Update Google Pixel Tablet
How To Turn Screen Saver ON & OFF On Samsung Galaxy S23
To begin, open the "Settings" app on your home screen. Within the Settings menu, you'll find various options to customize your device. Scroll down the list of settings and select "Display." This option controls the visual aspects of your device, allowing you to adjust brightness, screen timeout, and more.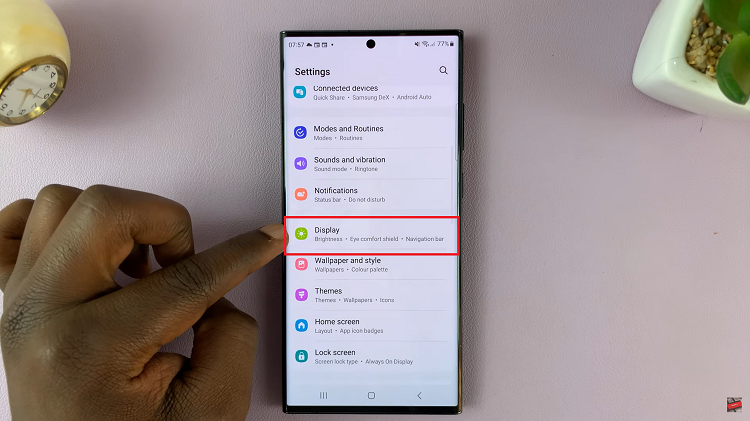 Within the Display settings page, continue scrolling until you find the "Screen Saver" option. Tap on it to access the screen saver settings.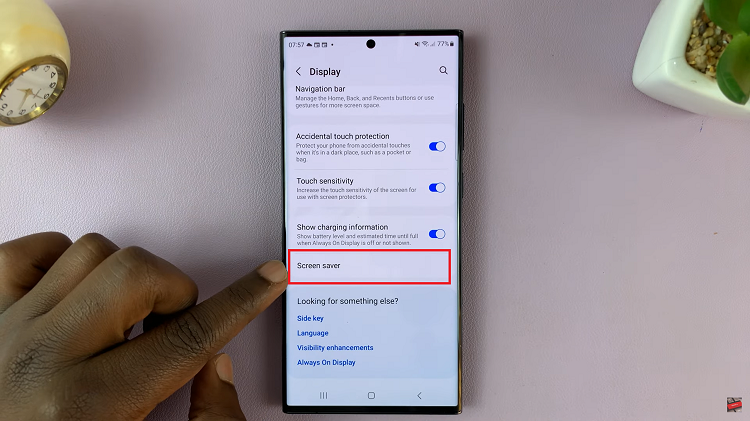 Upon entering the Screen Saver settings, you'll be presented with a menu of options. These options include "Colors," "Photo Frame," and "Photo Table." Choose the option that best suits your preferences if you wish to have a screen saver.
Once you've selected an option, you can preview how it will look on your device's screen. Tap on the "Preview" button to see the chosen screen saver in action.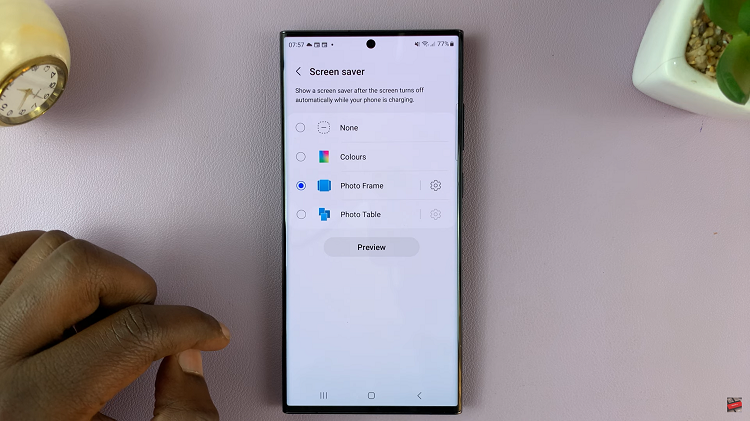 If you decide that you don't want a screen saver on your Samsung Galaxy device, you can easily disable it. To do so, navigate to the Screen Saver settings and tap on the "Never" option. This will prevent the screen saver from activating when your device is idle.
Watch: How To Turn Sleep Mode ON / OFF On Samsung Galaxy S23 S23+ and S23 Ultra