In the ever-evolving landscape of home entertainment, Roku TV stands out as a versatile platform that not only caters to your streaming needs but also provides a range of customization options.
Among these features is the ability to set a screensaver, and for those who appreciate the timeless appeal of an analog clock, Roku TV allows you to bring this classic touch to your viewing experience.
In this guide, we'll walk you through the comprehensive step-by-step process on how to set an analog clock as a screensaver on Roku TV.
Also Read: How To Disconnect From Wi-Fi Network On Roku TV
How To Set Analog Clock As Screen Saver On Roku TV
Begin by accessing the Settings menu. Once in the Settings menu, scroll through the options until you find "Theme." Within the Theme menu, locate and choose the Screensaver option. This is where you can customize the screensaver settings, including the choice to set an analog clock as your screensaver.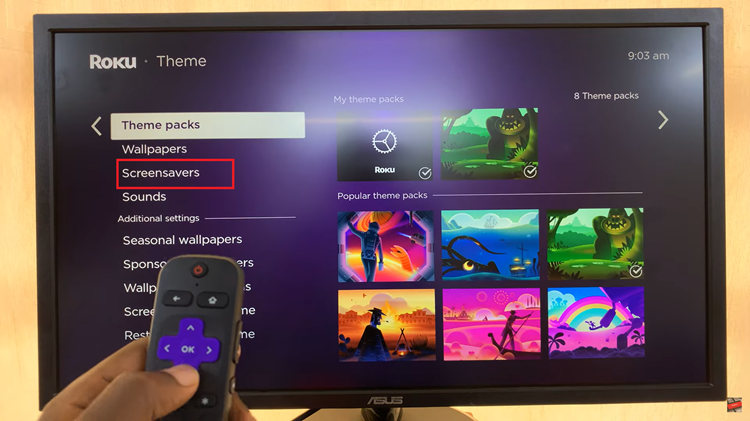 Upon entering the Screensaver settings, you'll find different screensaver options. Look for the analog clock setting and select it. This will prompt your Roku TV to display a classic analog clock as the screensaver when your TV is idle.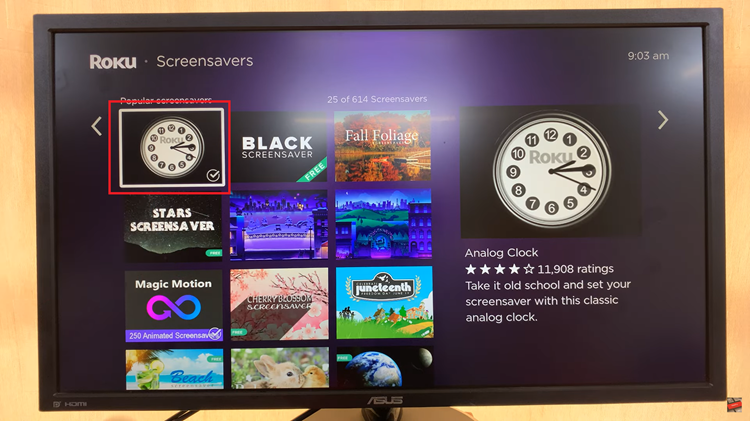 After selecting the analog clock option, you'll have the choice to preview how it will look or set it as the screensaver immediately. If you want to see how it appears before making a final decision, choose the preview option. If you're satisfied, go ahead and set it as your screensaver.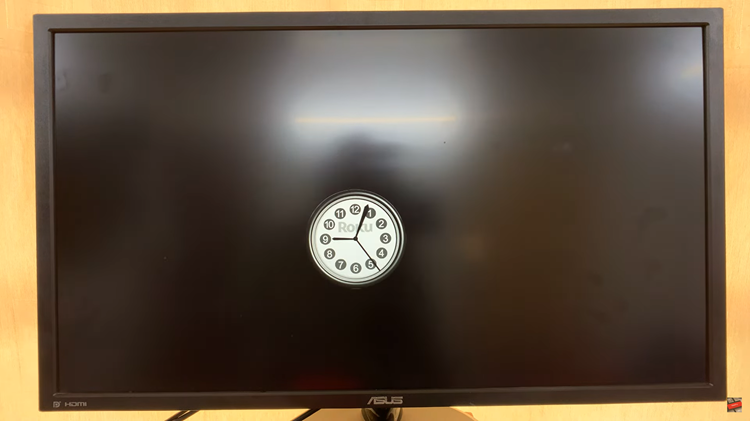 Adding an analog clock screensaver to your Roku TV is a simple yet effective way to personalize your entertainment space. With just a few clicks in the Settings menu, you can bring a touch of timeless elegance to your viewing experience.
Watch: How To Change Theme, Wallpaper & Screen Saver On Roku TV