In this article, we'll guide you through the step-by-step process to turn off and restart the Samsung Galaxy Z Flip5.
The Samsung Galaxy Z Flip5 represents the pinnacle of modern smartphone technology, boasting a sleek foldable design and a host of impressive features. While navigating this cutting-edge device is generally intuitive, performing basic functions such as turning it off and restarting it can sometimes be different from traditional smartphones.
You can use a couple of methods to power off and restart your Galaxy Flip 5, and we'll discuss each in brevity for better understanding of your options.
Read: How To Disable Swipe Down To Open Notifications Panel On Galaxy S23's
Turn Off & Restart Samsung Galaxy Z Flip 5 with Physical Buttons
Before you begin, ensure that your device is unlocked, and you're on the home screen or any accessible app.
On the right-hand side of your Galaxy Z Flip 5, you'll find the side key and volume down buttons, which is used for various functions including powering off the device.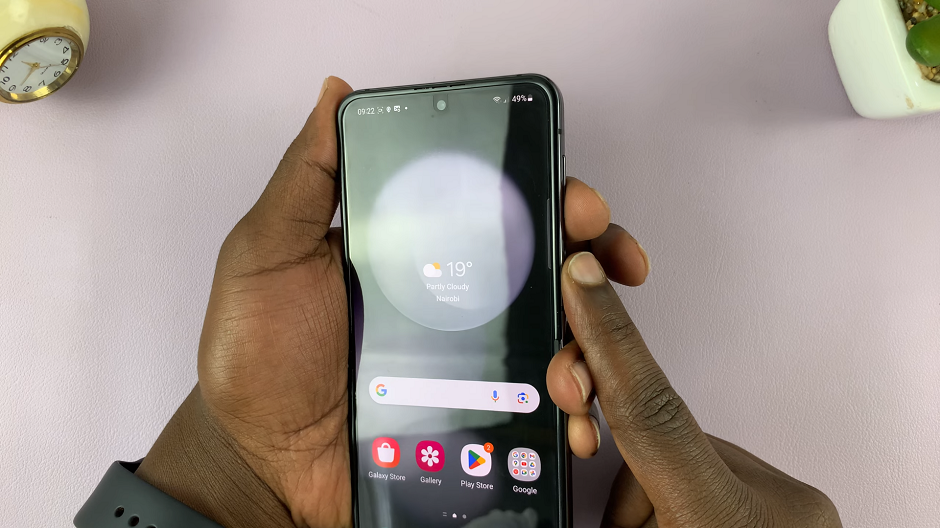 Press and hold the side button and volume down for a few seconds. This action will bring up a menu with various options, including Power off and Restart.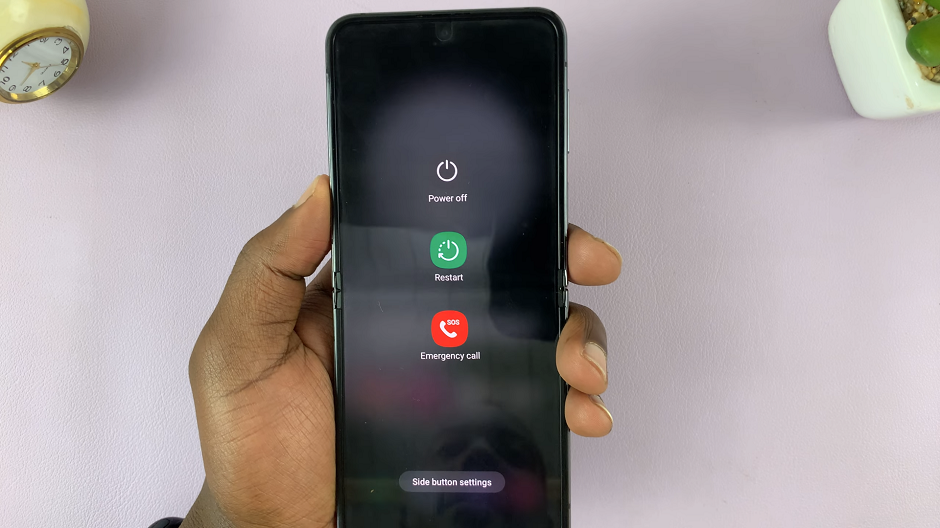 Tap on the Power off option. A confirmation prompt to power off will appear on the screen.
To complete the process, confirm that you want to power off your device. Your Galaxy Z Flip5 will now begin shutting down.
If you want to restart your Flip 5 instead, select the Restart option. A confirmation page will appear, so select Restart.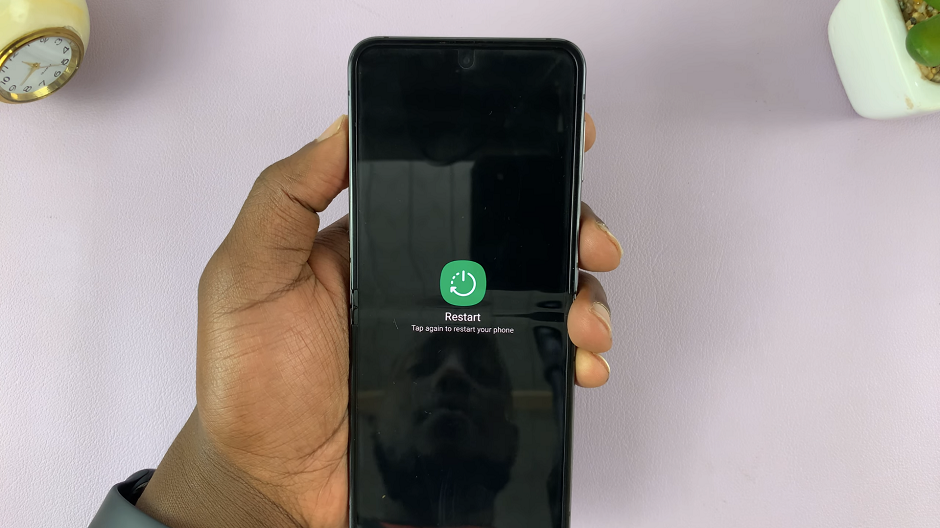 Your Galaxy Z Flip 5 will now initiate the restart process. It might take a moment, but your device will soon power back on.
Turn Off & Restart via Quick Settings
Swipe down twice to access the quick settings panel. You will see the power icon.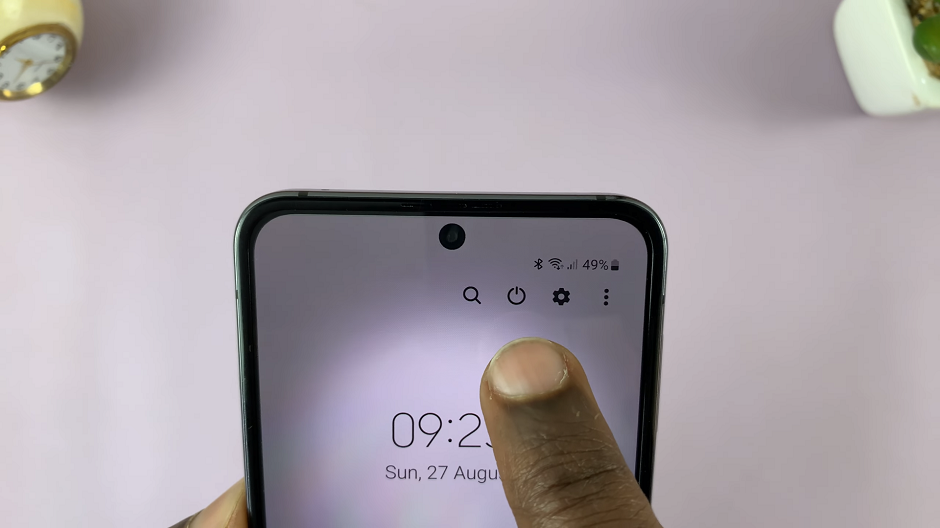 Tap on the power icon to reveal the power menu. Select Power off or Restart, depending on what you want to do.
Next, confirm your choice and the process is going to begin.
Turn Off & Restart Samsung Galaxy Z Flip 5 While On Cover Screen
With the main screen closed and you on the cover screen, you can also take a switch off the Flip 5 using the volume down and side key combination.
Locate the volume down button and the side key on the sides of your device. With the Flip 5 closed, the Volume Up button now becomes the Volume Down button.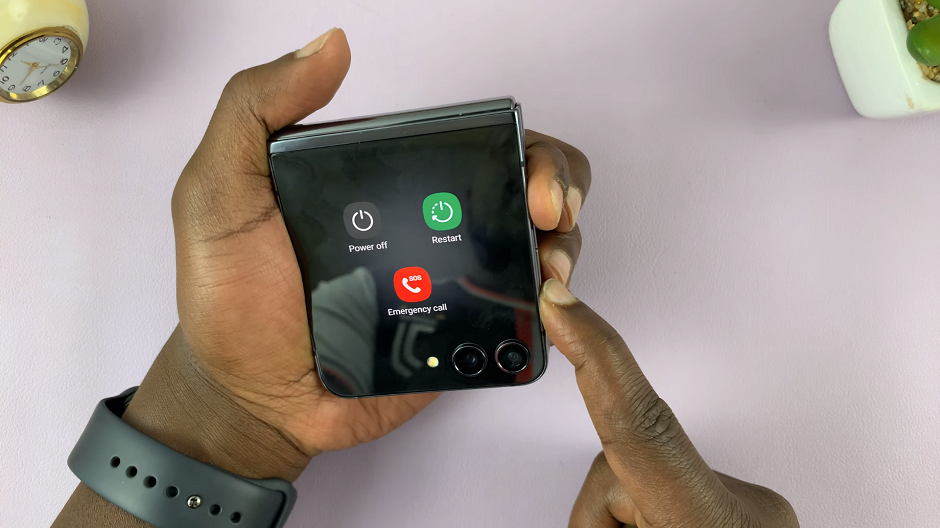 Simultaneously press the Volume Down button and the side key and hold them for a few seconds.
You will be presented with the Power menu. Select Power off or Restart, depending on what you want to do.
Next, confirm your choice and the process is going to begin.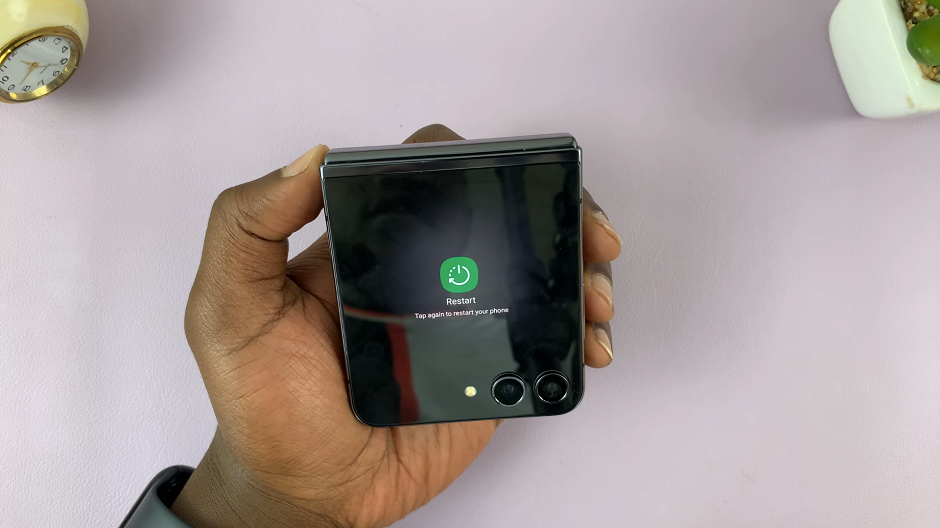 Set Side Key As Power Button
By default, the side key on the Galaxy Z Flip 5 is set to wake Bixby when you press and hold. You may want to set it to bring up the Power menu when you press and hold.
To do this, bring up the power menu using any of the methods mentioned above. Select the Side button settings option at the bottom of the power menu.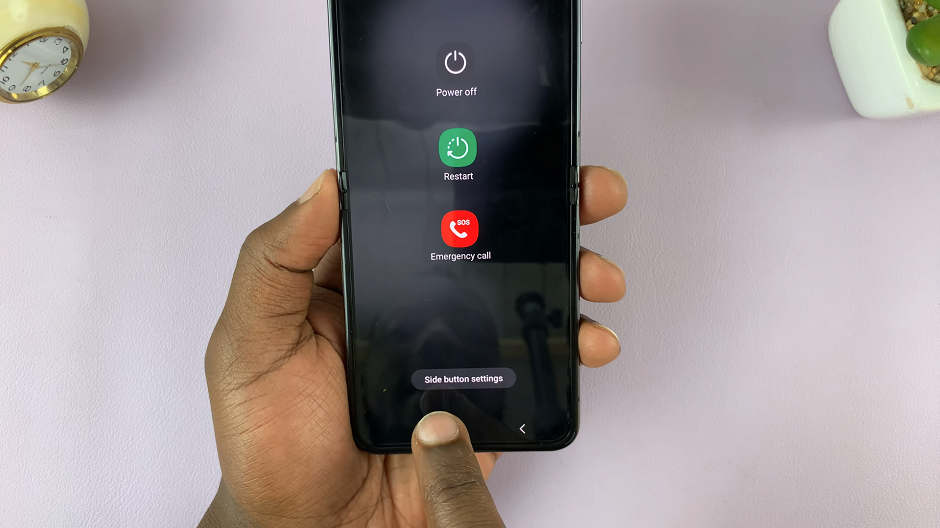 This will open the Side button settings. Under the Press and hold section, select Power off menu, instead of Wake Bixby.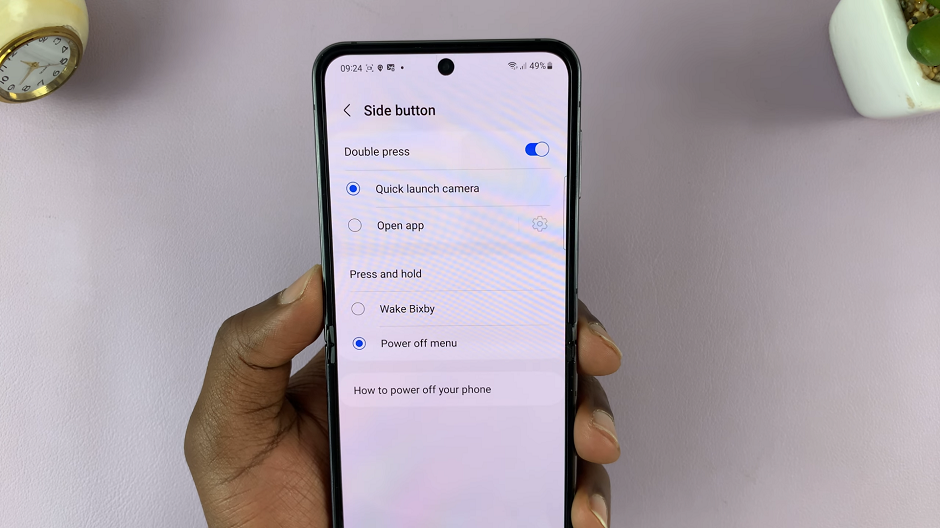 Restart a Frozen Galaxy Z Flip5
If your device becomes unresponsive and the standard restart process doesn't work, you can perform a force restart. This process varies slightly from the regular restart:
Press and hold the side button on your Galaxy Z Flip5. Keep holding both buttons for about 10 to 15 seconds, even if the screen goes black.
Your device will vibrate and then restart. Release the buttons when you see the Samsung logo.
Mastering the art of turning off and restarting your Samsung Galaxy Z Flip5 is essential for troubleshooting, conserving battery life, and maintaining optimal device performance. Whether you're a first-time foldable smartphone user or someone upgrading from a previous model, these steps will empower you to navigate your device with confidence.
By following these straightforward instructions, you'll be able to manage your device's power cycles effortlessly.