Apple Watch is a versatile and feature-rich smartwatch that seamlessly integrates with your iPhone, allowing you to perform various tasks and stay connected on the go. One of the essential connectivity options is Bluetooth, which facilitates communication between your Apple Watch and other devices, such as headphones, heart rate monitors, and your iPhone.
While Bluetooth is incredibly useful, there may be situations where you need to turn it off temporarily. Whether you want to conserve battery life or troubleshoot connectivity issues, disabling Bluetooth on your Apple Watch is a straightforward process.
In this article, we'll guide you through the steps to turn off Bluetooth on your Apple Watch.
Watch: How To Disable Workout Auto-Pause On Apple Watch
How To Turn OFF Bluetooth On Apple Watch
First, raise your wrist to wake up your Apple Watch. At this point, press the 'Digital Crown' and tap on the "Settings" icon, which is represented by a gear-like symbol.
Now, scroll down or use the Digital Crown to locate the "Bluetooth" option. Once you find "Bluetooth," tap on it to enter the Bluetooth settings menu.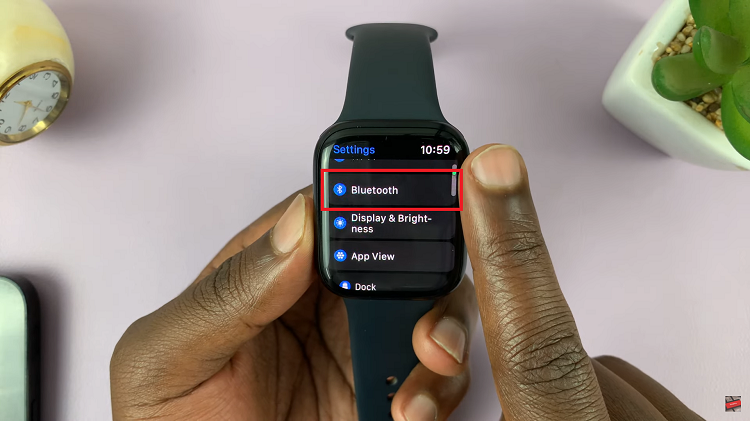 In the "Bluetooth" menu, you'll see a toggle switch next to "Bluetooth." To turn Bluetooth off simply tap the toggle switch. The switch will slide to the left indicating that Bluetooth has been disabled.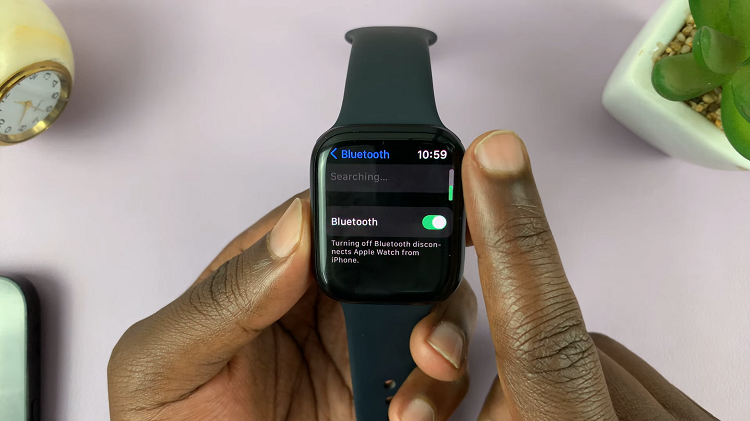 By following these straightforward steps, you can easily manage your Apple Watch's Bluetooth settings and control its connectivity according to your preferences and requirements.