The iPhone 15 and iPhone 15 Pro, with their stunning displays, offer an exceptional viewing experience. One of the features that contribute to this experience is the Auto Brightness feature, which automatically adjusts the screen brightness based on the ambient lighting conditions.
While this feature can be convenient, some users may prefer to have more control over their device's brightness.
In this article, we will guide you through the steps to turn off automatic brightness on your iPhone 15 and iPhone 15 Pro.
Watch: How To Turn OFF Assistive Touch Button On iPhone 15
To Turn OFF Automatic Brightness On iPhone 15
Firstly, locate and tap the "Settings" app, represented by a gear icon, typically found on your home screen. Now, scroll down the settings menu, select "Accessibility" then tap on "Display & Text Size."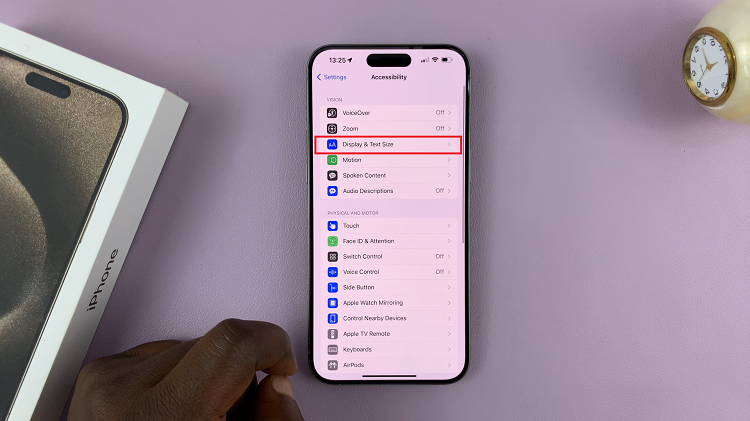 In this section, scroll down and find the "Auto Brightness" option. At this point, slide the toggle switch to the left to disable automatic screen brightness. With this done, you will gain full manual control over your screen's brightness.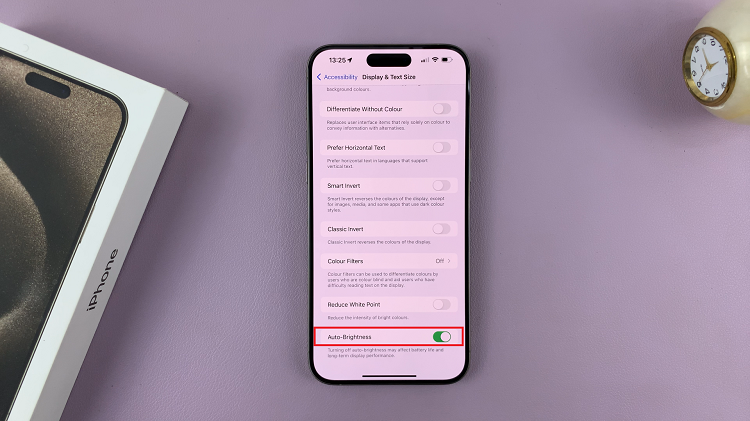 In conclusion, disabling automatic brightness gives you more control over your device's display and can help you tailor your viewing experience to your liking. Whether you want a consistent brightness level, wish to conserve battery life, or simply prefer to manually adjust your screen brightness, following the steps outlined in this article will help you achieve your desired display settings.
Read: How To Enable Incoming Call Vibration On iPhone 15 & iPhone 15 Pro