The Assistive Touch feature on iPhones is a valuable tool for those who need additional assistance with navigating their device. It provides an on-screen touch interface that can replace physical button functions.
However, some users may find that they accidentally activate Assistive Touch or simply don't need it. If you own an iPhone 15 or iPhone 15 Pro and want to turn off the Assistive Touch button, you've come to the right place.
In this guide, we'll walk you through the steps to disable this feature.
Watch: How To Turn OFF Auto Correction On iPhone 15
To Turn OFF Assistive Touch Button On iPhone 15
Firstly, locate and tap the "Settings" app, represented by a gear icon, typically found on your home screen. Now, scroll down the settings menu, select "Accessibility" then tap on "Touch."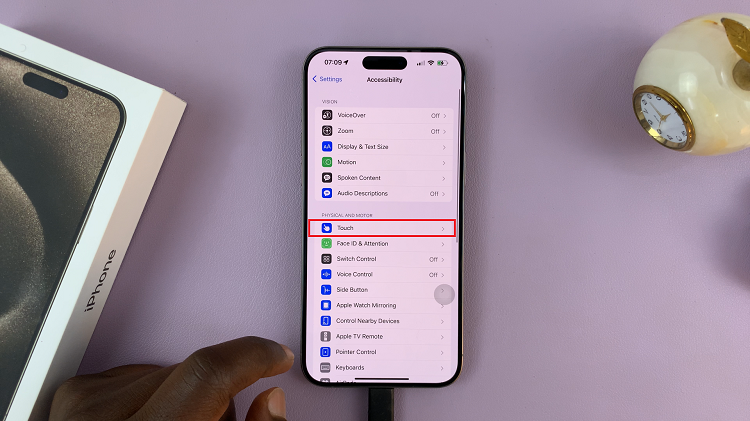 In this section, scroll down and tap on the "Assistive Touch" option. At this point, simply tap the switch next to "AssistiveTouch" to disable it. Once you've confirmed the action, the Assistive Touch button will disappear from your screen, indicating that it's been successfully turned off.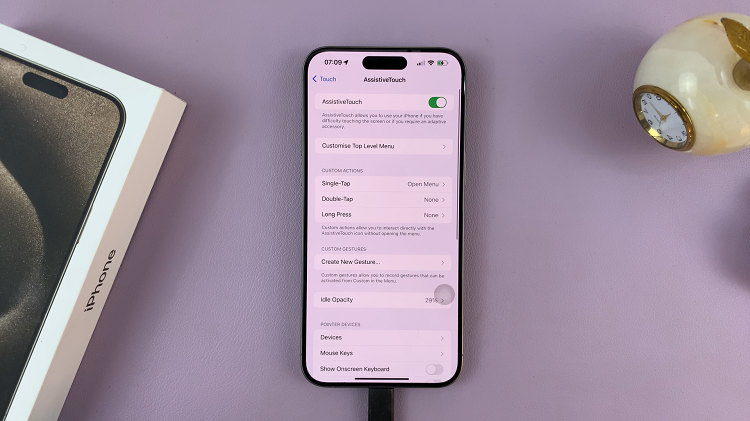 In conclusion, Assistive Touch is a powerful accessibility feature on iPhones, but not everyone needs or wants to use it. If you have an iPhone 15 or iPhone 15 Pro and wish to turn off Assistive Touch, you can do so easily by following the steps outlined in this guide.
Read: How To Disable Incoming Call Vibration On iPhone 15 & iPhone 15 Pro