The Samsung Galaxy S23 is a cutting-edge smartphone packed with features and customization options to enhance your mobile experience. Among its many capabilities, the device offers Google Voice Typing, a convenient tool for inputting text through voice recognition.
The 'Block Offensive Words' option provides users with the ability to filter out and control the use of offensive language during voice input.
In this article, we'll guide you through a step-by-step process on how to turn 'Block Offensive Words' for Google voice typing on and off on your Samsung Galaxy S23.
Also Read: How To Enable & Disable Google Voice Typing On Samsung Galaxy S23
How To Turn 'Block Offensive Words' For Google Voice Typing On & Off Galaxy S23
To get started, locate the "Settings" app on your home screen. In the Settings menu, scroll down and tap on the "General Management" option. Within the General Management menu, look for the "Keyboard List and Defaults" option. This is where you can manage your keyboard settings, including Google Voice Typing.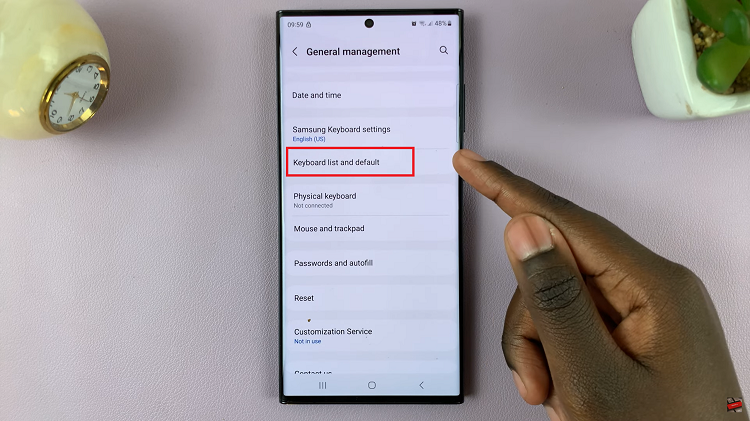 Under the Keyboard List and Defaults section, you will see a list of available keyboard options. Look for "Google Voice Typing" and tap on it to access its settings.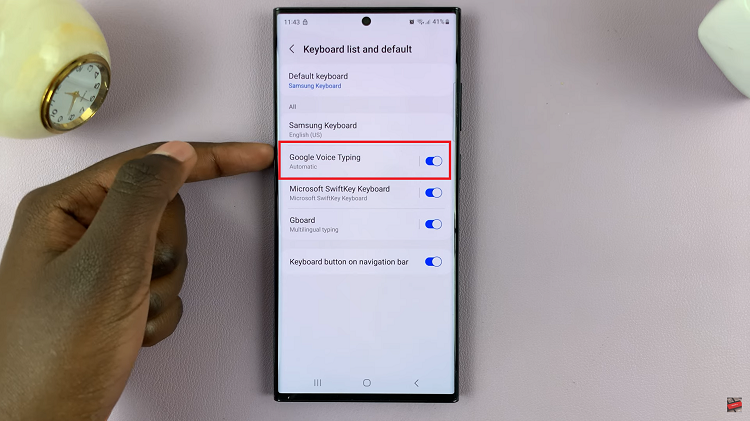 Once you're in the Google Voice Typing settings, you will find various options related to voice input. Among them, you'll see the 'Block Offensive Words' toggle switch. To enable this feature, simply tap the toggle so that it turns on. This setting will help filter out offensive language while using voice input.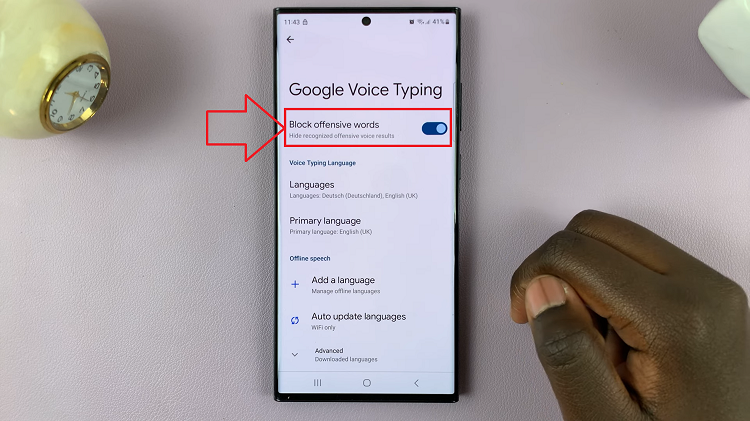 If you ever decide that you no longer want to use the 'Block Offensive Words' feature, simply tap the toggle so that it turns off (the toggle will change color).
Watch: How To Enable & Disable Suggest Stickers While Typing On Samsung Galaxy S23 S23+ S23 Ultra