The Samsung Galaxy S23, a flagship device in Samsung's lineup, offers an array of features to enhance your user experience.
One such feature is Google Voice Typing, a voice recognition technology that allows you to effortlessly transcribe spoken words into text.
In this article, we'll guide you through a step-by-step process on how to enable and disable Google Voice Typing on your Samsung Galaxy S23.
Also Read: How To Turn 'Speak Keyboard Input Aloud' On & Off on Galaxy S23
How To Enable & Disable Google Voice Typing On Samsung Galaxy S23
Begin by locating the "Settings" app on your home screen. It's typically represented by a gear-shaped icon. Scroll through the settings menu and find the "General Management" option. Tap on it to proceed. Within the General Management section, you'll find various options. Look for "Keyboard List and Default" and select it.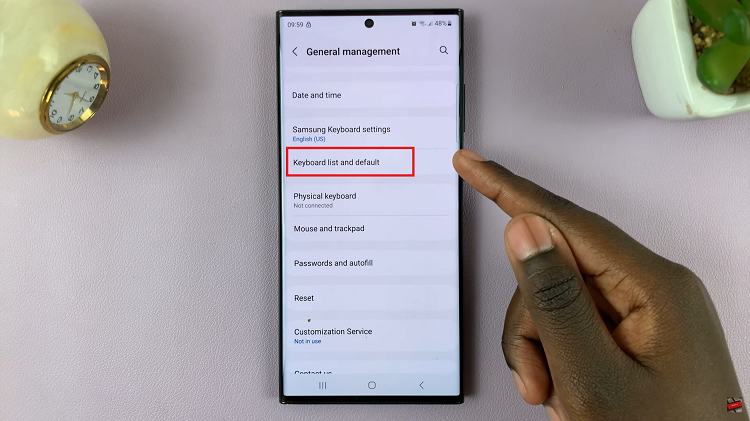 In the Keyboard List and Default menu, you should see "Google Voice Typing" listed among the available keyboards. It will have a toggle switch next to it. Tap the toggle switch to turn on Google Voice Typing. A confirmation prompt will appear, notifying you that a restart is required to use this feature effectively. To proceed, tap "OK" on the confirmation prompt.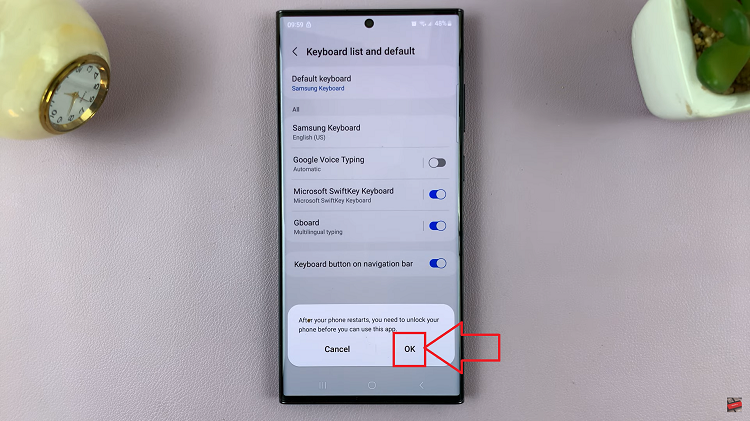 You can also customize this feature. To do so, tap on "Google Voice Typing" in the Keyboard List and Default menu. This will open a page where you can add offline voice typing languages and enable or disable the "Block Offensive Words" feature according to your preferences.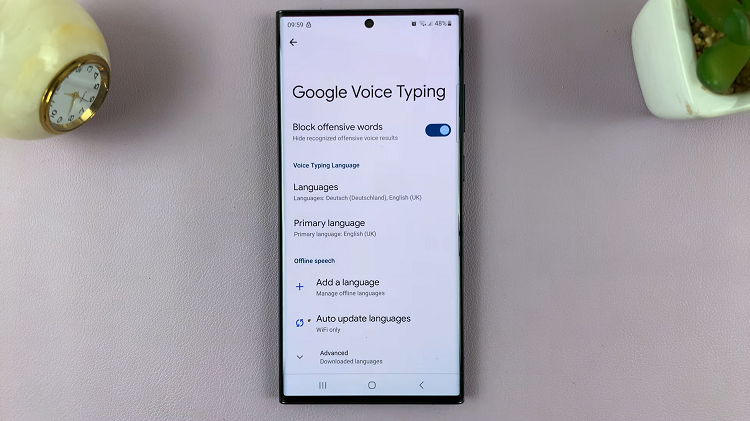 Finally, to turn off Google Voice Typing, tap the toggle switch next to it. This action will deactivate the feature immediately.
Watch: How to Enable / Disable 'Block Offensive Words' For Voice Typing On Samsung Galaxy S23, S23+ and S23 Ultra